Should football boycott the Qatar World Cup?
After Norway confirmed its intention to discuss a potential boycott, Miguel Delaney examines whether the football world is missing its opportunity to be a force for good
Wednesday 24 March 2021 17:22 GMT
Comments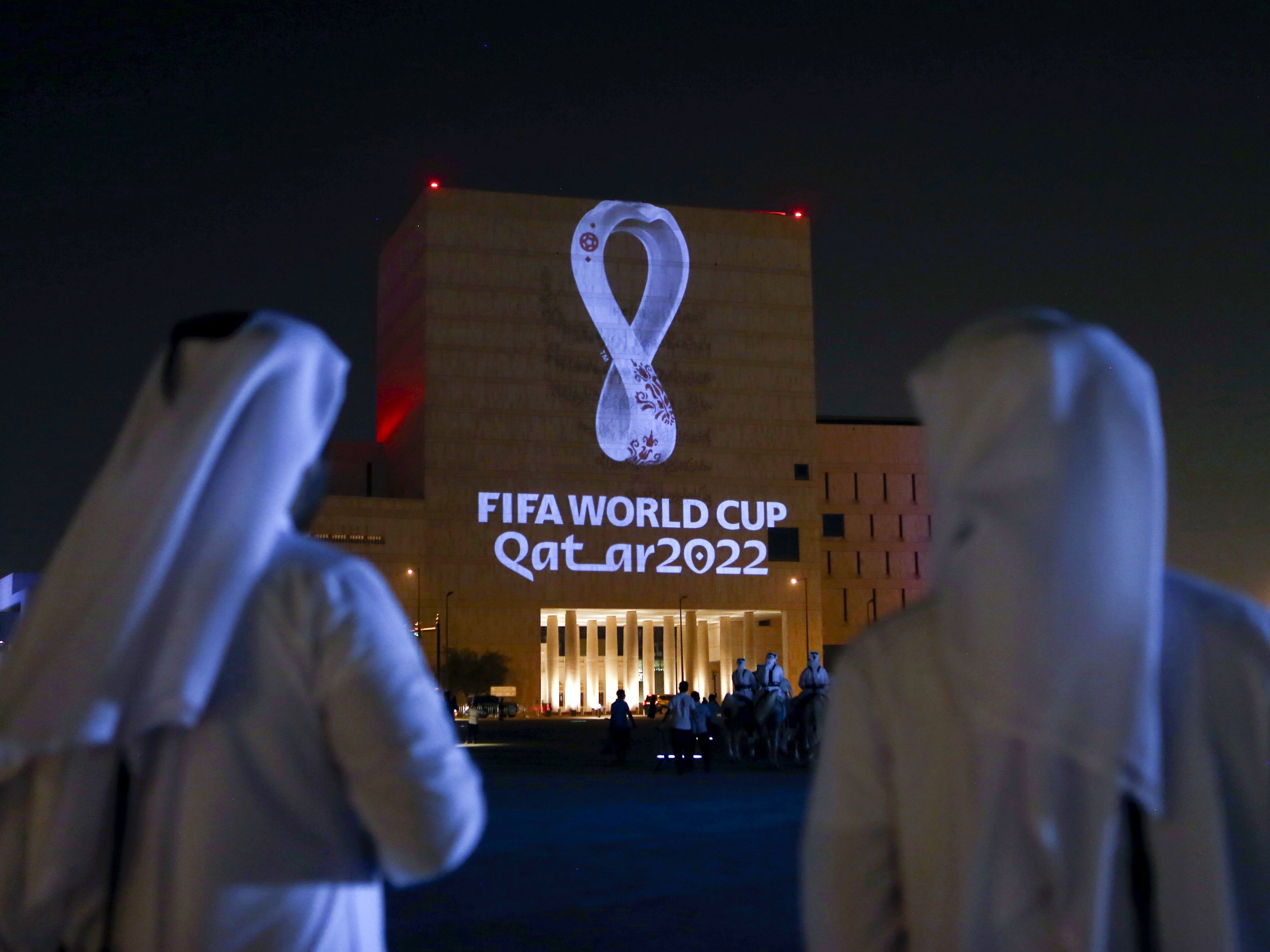 Leer en Español
Back in June 2020, human rights group FairSquare wrote a letter to Fifa president Gianni Infantino about a United Nations report on Qatar that couldn't - or shouldn't - be ignored.
Professor Tendayi Achiume, the UN's Special Rapporteur on Contemporary Forms of Racism, described how western and Arab nationalities "systematically enjoy greater human rights protections than South Asian and sub-Saharan African nationalities", a situation that "raises serious concerns of structural racial discrimination against non-nationals in Qatar".
Most damningly, the report specifically states that the "indentured or coercive labour conditions" recall "the historical reliance on enslaved and coerced labour in the region".
FairSquare pointed out that many migrant workers were in the country as a consequence of the World Cup, and implored Fifa to take a public and proactive stance calling for immediate reforms on fundamental rights.
The next day, Fifa responded with a short email stating the governing body are "aware of the report" and "will be in touch in due course".
Read more:
FairSquare are still waiting for a follow-up. The rest of the world is still waiting for any kind of action from Fifa.
The immense political leverage a World Cup offers means this situation is a unique opportunity for the governing body to become the "catalyst for change" or "force for good", or any of the other lofty phrases it likes to use in press releases. Instead, the awarding of the tournament hasn't led to any tangible change, in the way its many defenders argue would happen.
It is as if Fifa's silence has set a top-down attitude to this World Cup that most of the game has followed.
The road to Qatar 2022 fully widens out on Wednesday with the start of the Uefa qualifiers, and there is barely a bump in view.
Many players, who have laudably taken the knee as part of the international sporting movement protesting racial inequality, have this week shifted uneasily when asked about the deep inequality in Qatar.
This should not be used as an argument to undermine taking the knee, or to put forward any bogus claims of "hypocrisy". It is that questions about Qatar should be a natural follow-on for players who are politically active to consider.
Netherlands' Gini Wijnaldum reacted tetchily to a question. Managers have mumbled platitudes, if asked at all. The show must go on.
Some of that reaction admittedly reflects the unfairness on individuals involved, since they should not have to speak for their national federations. From that sphere of officialdom, there has largely been silence so far, but many associations insist they are monitoring an "evolving" situation.
Norway has been the one of the few exceptions, given they will discuss a boycott at an extraordinary meeting in autumn. Most impressively, their team plan some form of protest in their opening qualifier against Gibraltar.
All of this stems from the initial push by Tromso, and Tom Hogli, a former Norwegian international who is now an official at the club. He has pointed to "corruption and modern slavery" in recent statements, issues that Norwegian publications like Josimar have led the way on.
"Like everyone else, I love the World Cup, and I love football, but not at all cost," Hogli tells The Independent. "We are more ambitious on behalf of European football than what has been happening with Qatar. We need some standards in international football."
Discussions in Norway have so far been complemented by Denmark expressing their opposition to Qatar 2022, while national coach Kasper Hjulmand has said he will back any player who chooses to boycott. The ProFans alliance in Germany has meanwhile asked the DFB not to participate, stating it would be "the end of ethics and dignity" to appear in a "lavish football festival on the graves of thousands of migrant workers".
Strong words, but that - as hundreds of qualifiers get under way - is pretty much it.
Such a minimum of protest is all the more remarkable against the multitude of concerns. These are the "standards" that Hogli is talking about, and how they must be read.
Read more:
There is a strong argument that this the most politically problematic World Cup in history.
It does not feel an exaggeration to say it sums up everything bad about the modern game, especially as regards the embrace of any money that's coming, regardless of the concerns.
Concerns run right through Qatar 2022. There's the motivation for it, the winning of it, the running of it and the very nature of it.
Before you get to anything else, this World Cup is as elementary an example of "sportswashing" as you could have, to go with Qatar's takeover of Paris Saint-Germain. It will allow a state with a problematic human rights record to soften their image. Only this week, there were reports in European newspapers about Qatar's "sustainable transport solutions" for this World Cup.
So many questions meanwhile persist about the winning of it. In April 2020, the United States Department of Justice said that representatives working for Russia and Qatar had bribed Fifa officials to secure votes for the hosting of the 2018 and 2022 World Cups. After years of investigations and indictments, it was the first time the accusations had been stated so clearly. The US prosecutors explicitly revealed details about money paid to five members of Fifa's executive committee ahead of that 2010 vote.
In a statement, William F Sweeney Jnr, assistant director in charge of the FBI's New York field office, said: "The defendants and their co-conspirators corrupted the governance and business of international soccer with bribes and kickbacks, and engaged in criminal fraudulent schemes that caused significant harm to the sport of soccer."
Qatar's Supreme Committee denied the allegations at the time. "Despite years of false claims, evidence has never been produced to demonstrate that Qatar won the rights to host the Fifa World Cup 2022 unethically or by means that contravened Fifa's strict bidding rules," a statement said. "The supreme committee maintains that it strictly adhered to all rules and regulations for the 2018/2022 FIFA World Cup bidding process and any claim to the contrary is baseless and will be fiercely contested."
Read more: Sportswashing is not new – but has never been more insidious
The issues around migrant workers were still a huge debate at the time of the 2010 vote. Very little has improved.
The UN's Special Rapporteur report says enough on its own, although Qatar 2022 argue there is some positive commentary in the report as well. It points out how "the Supreme Committee, which employs about 4 per cent of the construction work force in Qatar, has implemented many of these safety measures" when the the vast majority of the remaining 96 per cent of the construction industry has not, and that work on the World Cup has led the way for the rest of the country. At the same time, there is also the high rate of "unexplained" deaths amid what FairSquare describe as "demonstrable risk" to workers' lives, as well as "very clear evidence linking heat to worker deaths" amid Qatari inaction. Amnesty on Monday stated these major concerns require "urgent and concrete action".
The human rights body added that "Qatar has made a number of positive reforms in recent years", but research has "shown that reforms are often not properly implemented".
It is this lack of action that led Hogli and Tromso to initiate their campaign.
"We think, after 10 years, Fifa and international football should have a bigger footprint on the issue," Hogli says. "We are not happy with the results, after a decade."
There does seem to be a deep disconnect between the idea of unquestioningly going to a Qatari World Cup - and living and working in facilities built on "indentured or coercive labour conditions" - in the age of taking the knee against racial inequality.
This most politically problematic of World Cups comes in a newly politicised football world, that players have been impressively happy to drive.
The blunt reality is that if a core of international stars decided to take a collective stand, Fifa would act in no time. That is one of the greater values of the Norwegian protest, that it might influence more. It's still so difficult to spark mass effect.
One highly influential football figure privately says that "he can't conceive of a world where a boycott happens".
It also puts focus on the media, and whether the idea of boycotts should grow there. As one figure who has worked extensively on human rights in Qatar confided, though, "the authorities would love questioning media to not go". An even more sanitised image would be presented.
It sums up much of this disconnect that Gareth Southgate admitted he "wasn't totally aware" of Norway's growing calls for a boycott when asked last week.
Normally such an excellent speaker on these issues, the England manager was notably constrained when discussing Qatar.
"There's always going to be discussion around the suitability of hosts and international relations with different countries, we have had that before we went to Russia.
"I'm not oblivious to those political situations and whenever there's a political situation that we feel would benefit from focus, we would see it as a responsibility to do that.
"But equally, as the manager of the team, we are told where to play and our job is to prepare the team so I think there are other people who've got to lead those discussions and lead those debates."
Within Southgate's carefully-worded answer, there were highly relevant points.
Read more: How 2020 brought football to its knees but forced it to take a stand
The England manager is correct to say that, as players and coaches, they "are told where to play". They are literally put in difficult situations. The responsibility should really be on the federations.
This is partly why the idea of a boycott only goes so far, regardless of the difficulty of organising one.
Much of the World Cup's political leverage is its unique prestige, which is why it almost feels unfair that an individual's single chance to play in one might fall in such a problematic tournament. There is a natural human pull there. As an example, Ollie Watkins was put up for England media duties on Tuesday, after his first call-up.
The nature of this World Cup should be dominating all discussion surrounding the build-up to the opening games, but it suddenly felt unfair to put that on a young player enjoying what is probably the best moment of his career so far.
This is the insidious nature of this specific kind of sportswashing.
John Stones was a bit more expressive when asked.
"It's something we haven't talked about yet. We've had a hectic schedule. It's something we've been told about and that we definitely want to talk about. I was saying before that we've got such a platform to be able to express to the world."
England's "leadership group" are due to discuss it among a few other issues over the next few days, but Hogli - who has 49 caps for Norway - has some sympathy.
"This is why, when I speak about this, I try to keep it at club and federation level," he explains. "If some players want to come out and make a stand, I'm very happy, but I don't want to force anyone to have an opinion. I understand it's difficult."
But a key point that Hogli and human rights groups are making, and that Southgate actually alluded to, is that it doesn't have to go as far as a boycott.
The England manager added that "whenever there's a political situation that we feel would benefit from focus, we would see it as a responsibility to do that" and this is what is being advocated.
"The theory of change in human rights activism is that you find any sort of leverage you can to encourage or pressure," Human Rights Watch's Adam Coogle has told The Independent.
A newly politicised football world has that power. This is the idea behind the Norwegian protests. This is why the lack of discussion elsewhere, or any gesture from Fifa, has been so galling.
If the World Cup is supposed to be some force for change, Qatar has so far got all of the reward, without any of the required changes.
"This issue is not so black and white," Hogli explains. "I believe in this strategy of dialogue, but what we see after 10 years is that dialogue hasn't worked very well.
Read more: How modern football became broken beyond repair
"When we made our standpoint, we at least hoped it would end with a discussion in Norway. We didn't expect journalists from around the world to call. We are a small club up north in Tromso. This shows we can do things, and if we stand together in football, we can change things.
"OK, it will be bigger if a big club or country did it, but it has to start somewhere and why not Norway?
"Even if there is no boycott, this discussion can change future standards for football."
If this World Cup emphasises everything that is bad about football, there is still ample time for the sport - and Fifa - to show they can be the force for good the game purports to be.
Join our commenting forum
Join thought-provoking conversations, follow other Independent readers and see their replies