'It's nice that it's just the norm for us': Life in the most gender equal sport on the planet
Triathletes compete over equal distances for equal prize money with the international federation boasting higher female representation on their board than any other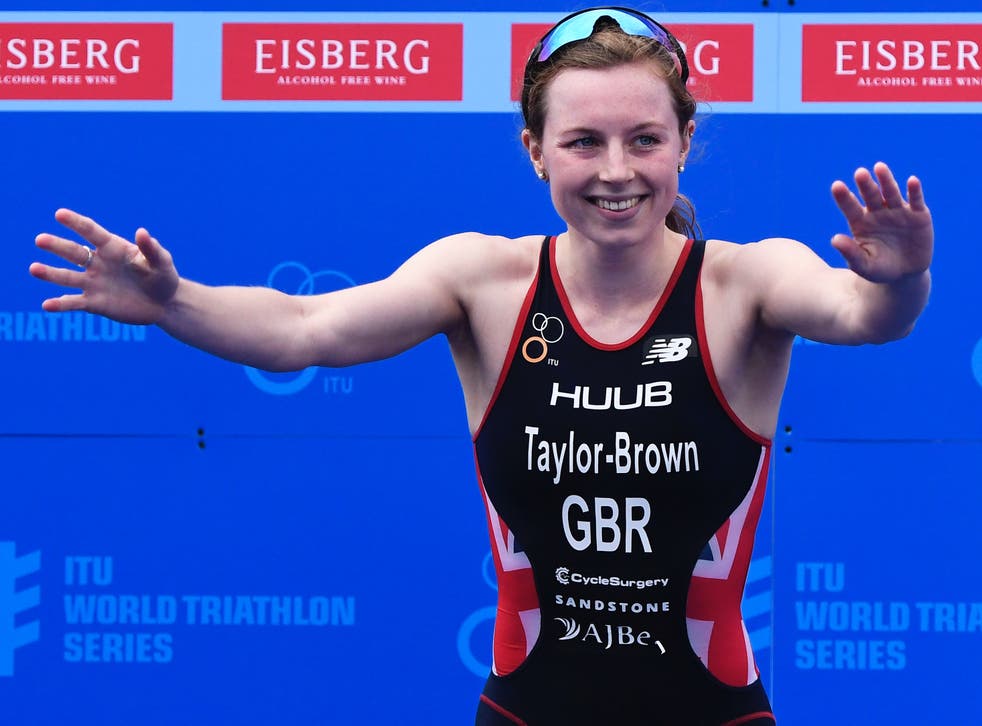 When will that perfect, gender equal sport come along, with equal distances, equal prize money and Olympic status?
Well, it already exists. It's called triathlon.
Prize money has been pegged equally since the very first race in San Diego in 1982 and it is one of precious few sports run by a woman, Spaniard Marisol Casado.
Participation bases in USA and UK remain 60% male but some sports would kill for that ratio.
It continues to churn out relatable female stars like Julie Moss, Chrissie Wellington, Flora Duffy and now Britain's latest world champion, Georgia Taylor-Brown.
The 26-year-old, who won global gold over a sprint distance in Hamburg last year, tells of harmonious race hotels where male and female athletes rub shoulders.
Read more
"In other sports, like cycling, it's men and it's women and it's all very separate," said Taylor-Brown, who is working with Purplebricks to encourage the nation to get behind Team GB on their journey to Tokyo.
"They probably wouldn't stay in the same hotel or interact at all. In triathlon, we're all staying in the same hotel, we might have breakfast with athletes from different countries and different genders.
"It's nice that that's just the norm for us, we're all one big group and I'm happy it is that way, not split down the middle. I'm lucky to be in a sport that's very equal."
Good sporting governance is almost an oxymoron, and Casado-run World Triathlon were referred to the IOC Ethics Commission in November for breaking its own election rules.
But on gender, the international federation are way out in front and have higher female representation on their board than any other. Casado is the only female head of an IF.
In 2018, the top two prize money earners were Bermudan world champion Duffy and Ironman world champion Daniela Ruf.
Taylor-Brown said: "You hear about women having to fight for equal pay in their work and in sport. It's hard to read them and I stand by those women.
"But it's tough for me to really understand it because I've never been in that position. I've never had to go through that and it's hard for me to speak out as a result.
"I don't know all the ins and outs of sponsorship deals for men and women but I've never come across any inequality whatsoever."
For the first time at Tokyo 2020, male and female triathletes will compete together with the mixed relay event added to the Olympic programme.
It is raced over a super-sprint format and athletes launch into dramatic dives after being tagged onto their leg by team-mates. It could be one of the televisual stars of the Games.
Britain won bronze at the 2020 World Championships and Taylor-Brown would love to be part of the quartet that competes, chosen on the back of performances in the individual races.
"I just love the relay, and have a bit more to give in that event because it's for the team," she said.
"It's all very fast and you don't have time to think at all, or recognise the pain you're going through! The individual races can be predictable but the relay is always changing
"We need to beat the French, because they keep beating us."
Britain have four women in the top ten in the world triathlon rankings, more than any other country, and competition for three female spots on Team GB was fierce.
The decision to select Taylor-Brown, world No 4 Jess Learmonth and Rio bronze medallist Vicky Holland was officially appealed by 2013 world champion Non Stanford.
The Welsh star, who finished fourth behind Holland at the 2016, saw her appeal rejected and the trio's initial selection was confirmed after postponement in November.
"The strength in depth is incredible, but also very, very difficult to pick the Olympic team," said Taylor-Brown.
"It's great to be a part of that and it inspires me and motivates me. I look forward to racing with such a strong team around me.
"Wherever we are in a race, there's always someone there for you, and we're normally at the front! When you look around the bike group and see British flag, British flag, British flag, it gives you goosebumps sometimes."
Purplebricks is encouraging the nation to get behind Team GB on their journey to Tokyo, with the same amazing home support as London 2012. Visit @PurplebricksUK. To enter the draw to receive one of 2,020 limited edition prints, visit https://page.purplebricks.co.uk/teamgb_homesupport/
Register for free to continue reading
Registration is a free and easy way to support our truly independent journalism
By registering, you will also enjoy limited access to Premium articles, exclusive newsletters, commenting, and virtual events with our leading journalists
Already have an account? sign in
Join our new commenting forum
Join thought-provoking conversations, follow other Independent readers and see their replies