London Marathon delivers feel-good event of the year as crowds ensure race transcends sport
With more than half a million people lining the streets on Sunday, Jack Rathborn explains why the event resonated so much 889 days after its last edition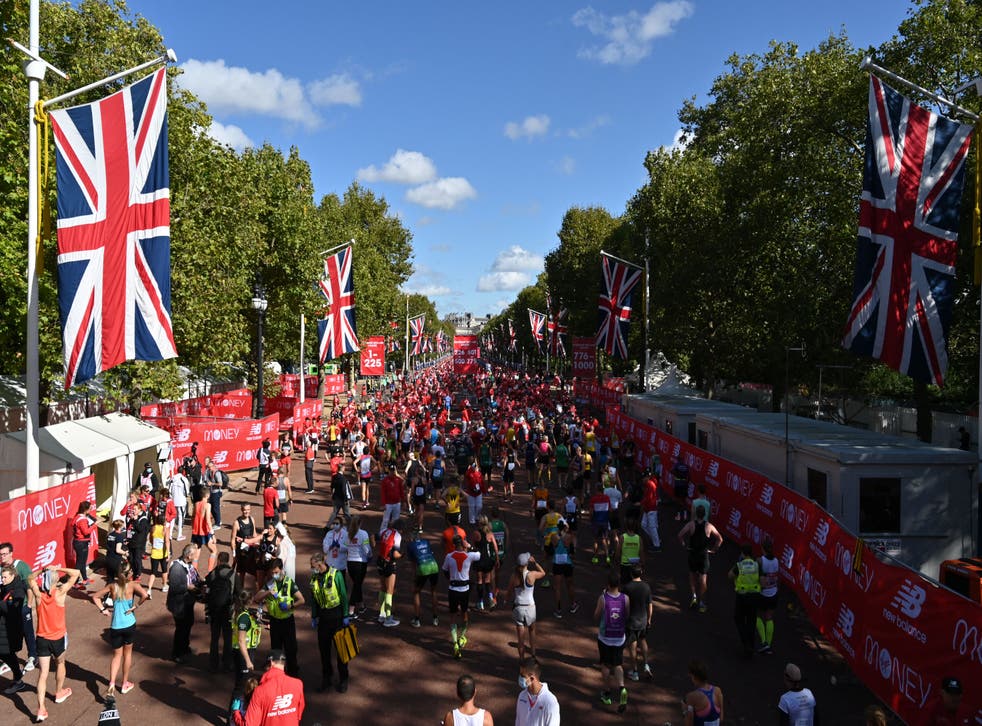 The roar that greeted runners at every corner throughout the capital on Sunday for the Virgin Money London Marathon will live long in the memory for so many.
A tremendous occasion celebrated by hundreds of thousands on the streets came with an outpouring of emotion after more than 18 months of agony and frustration.
This was more than a sporting event, it was a day to demonstrate what society can offer and how a collective spirit can lift others in their darkest hours.
Join our new commenting forum
Join thought-provoking conversations, follow other Independent readers and see their replies