Matteo Berrettini withdraws from Wimbledon after testing positive for Covid
Berrettini had been due to face Cristian Garin in the first round on Tuesday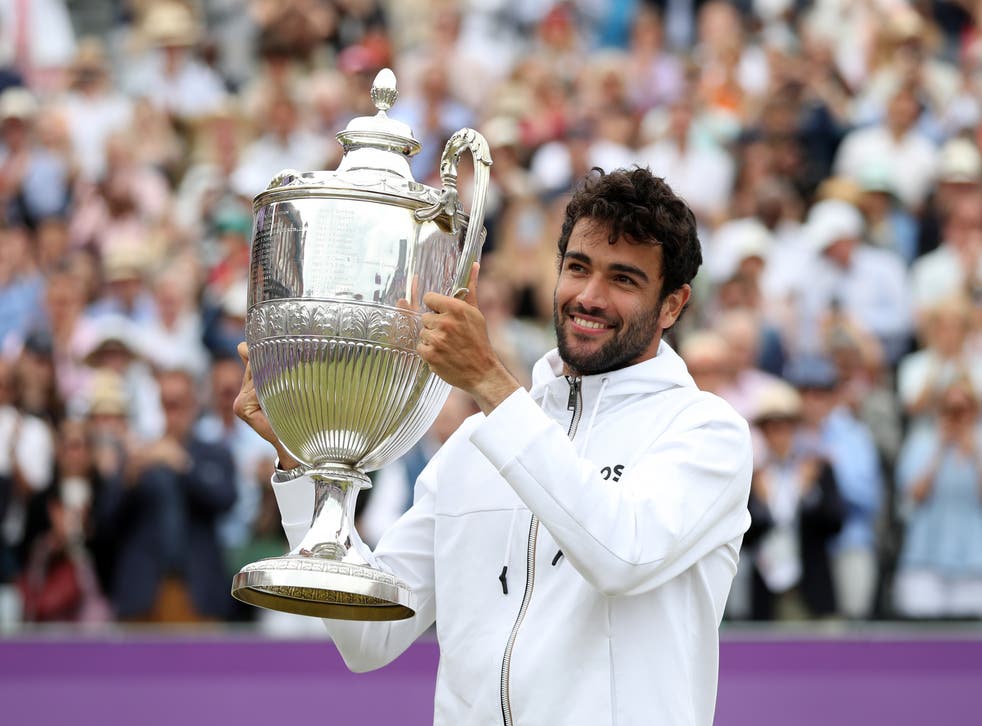 Matteo Berrettini has been forced to withdraw from Wimbledon after testing positive for Covid-19.
The Italian, who was defeated in last year's final by Novak Djokovic and returned as one of the favourites to win the men's singles after successfully defending his Queen's Club title confirmed the news on Instagram.
"I am heartbroken to announce that I need to withdraw from Wimbledon due to a positive Covid-19 test result," he said.
Register for free to continue reading
Registration is a free and easy way to support our truly independent journalism
By registering, you will also enjoy limited access to Premium articles, exclusive newsletters, commenting, and virtual events with our leading journalists
Already have an account? sign in
Register for free to continue reading
Registration is a free and easy way to support our truly independent journalism
By registering, you will also enjoy limited access to Premium articles, exclusive newsletters, commenting, and virtual events with our leading journalists
Already have an account? sign in
Join our new commenting forum
Join thought-provoking conversations, follow other Independent readers and see their replies