The Trump Review: Part Eight
Angering Iran, meeting Kim and siding with Putin
In the eighth instalment of our series recapping an unprecedented presidency, Joe Sommerlad looks at madcap exploits in Tehran, Jerusalem, Singapore, London and Helsinki
Thursday 07 January 2021 18:05 Comments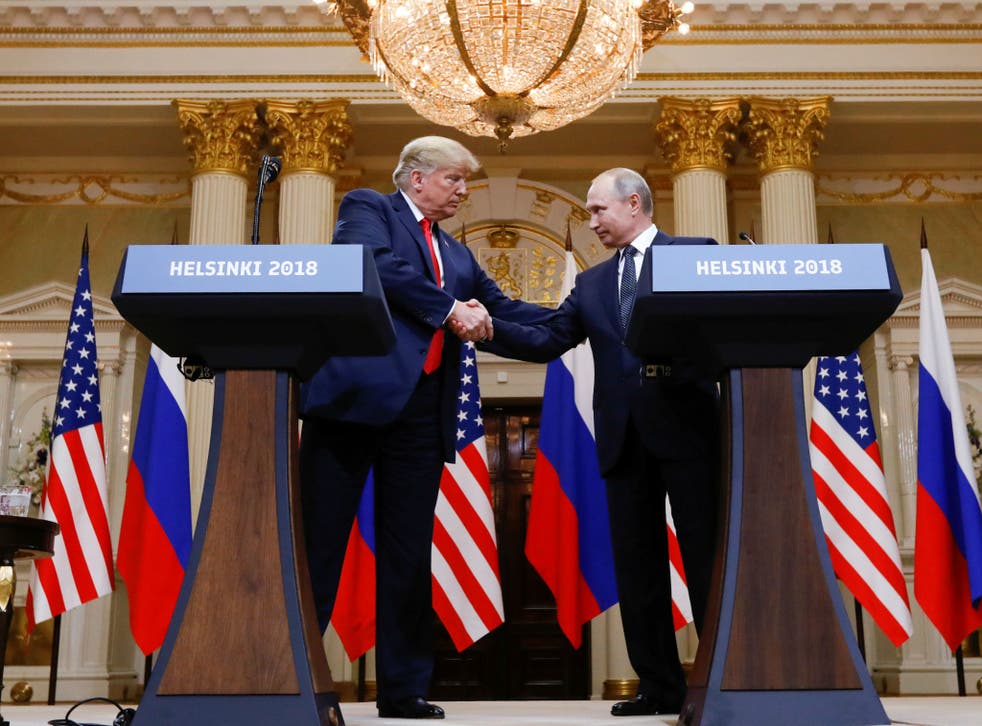 Donald Trump's overseas misadventures continued into the summer of 2018 when he announced the withdrawal of the US from the Iran nuclear deal on 8 May, which had been agreed in July 2015 under Barack Obama in harmony with the UK, France, Germany, Russia and China.
The Joint Comprehensive Plan of Action had been intended to usher the rogue state in from the international wilderness by relieving sanctions in exchange for the country curtailing its nuclear aspirations but, to Trump, it was "defective to its core" and benefited only "the world's leading state sponsor of terrorism", a point of view he had repeated endlessly as a candidate.
His decision to withdraw dangerously destabilised the region, set back the cause of peace and trashed years of delicate diplomatic work, bringing his administration alarmingly close to war with Tehran on several occasions.
Join our new commenting forum
Join thought-provoking conversations, follow other Independent readers and see their replies