Luxury lodges built for Cornwall's G7 summit could be pulled down – because of planning breach
Protesters will picket Carbis Bay Hotel this weekend following council enforcement notice ordering it to remove suites and replant destroyed woodland. By Colin Drury
Wednesday 10 November 2021 17:23
Comments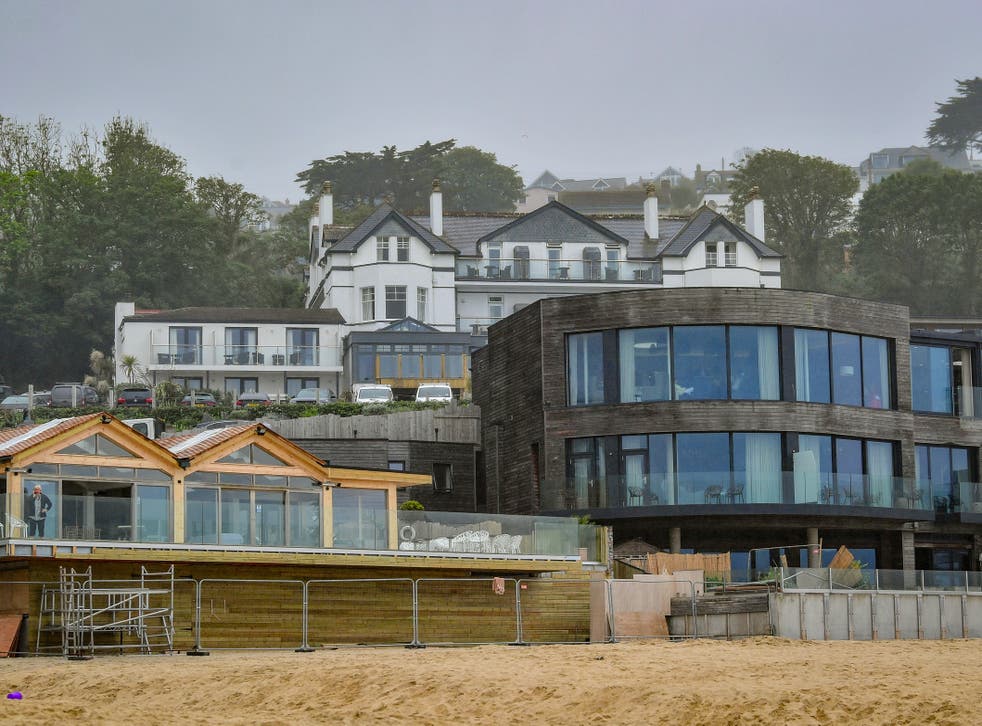 They were the newly built beach-side suites where Boris Johnson hosted G7 leaders this summer for talks about, among other things, the environment.
The problem? Coastal woodland had been ripped down to make way for lodges at the Carbis Bay Hotel site in Cornwall.
Now, after Cornwall County Council, ordered the glass-fronted rooms – all built without planning permission – to be taken down, hundreds of protesters are set to gather at the venue this weekend to demand bosses restore both the trees and wildlife populations that had lived there.
Join our new commenting forum
Join thought-provoking conversations, follow other Independent readers and see their replies