'No coming back from erosion': UK coastal towns will need to relocate due to climate crisis
'In some places the right answer will be to move communities away from danger,' Sir James Bevan says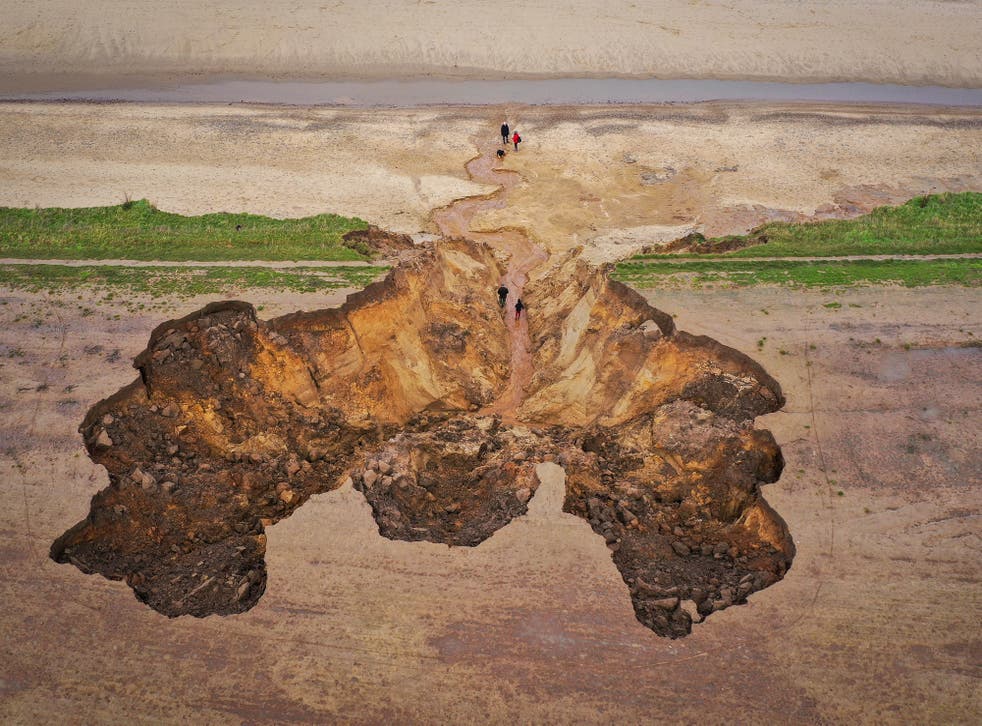 The climate crisis will inevitably mean British coastal communities will have to move elsewhere, according to the leader of England's environment body.
Sir James Bevan gave a stark assessment of how flooding and cliff erosion will shape the outer edges of the country in a speech on Tuesday.
Both are increasing threats to coastal communities as the climate crisis causes sea levels to rise and extreme weather events to become more frequent.
Register for free to continue reading
Registration is a free and easy way to support our truly independent journalism
By registering, you will also enjoy limited access to Premium articles, exclusive newsletters, commenting, and virtual events with our leading journalists
Already have an account? sign in
Register for free to continue reading
Registration is a free and easy way to support our truly independent journalism
By registering, you will also enjoy limited access to Premium articles, exclusive newsletters, commenting, and virtual events with our leading journalists
Already have an account? sign in
Join our new commenting forum
Join thought-provoking conversations, follow other Independent readers and see their replies