Fairbourne residents may have to pay £6,000 towards the demolition of their own houses
Instead of trying to protect Fairbourne, Gwynedd council is set to abandon the village to the sea in 2054. Sean Smith reports on the ongoing battle to save the first community in the world to be 'decommissioned' as a result of climate crisis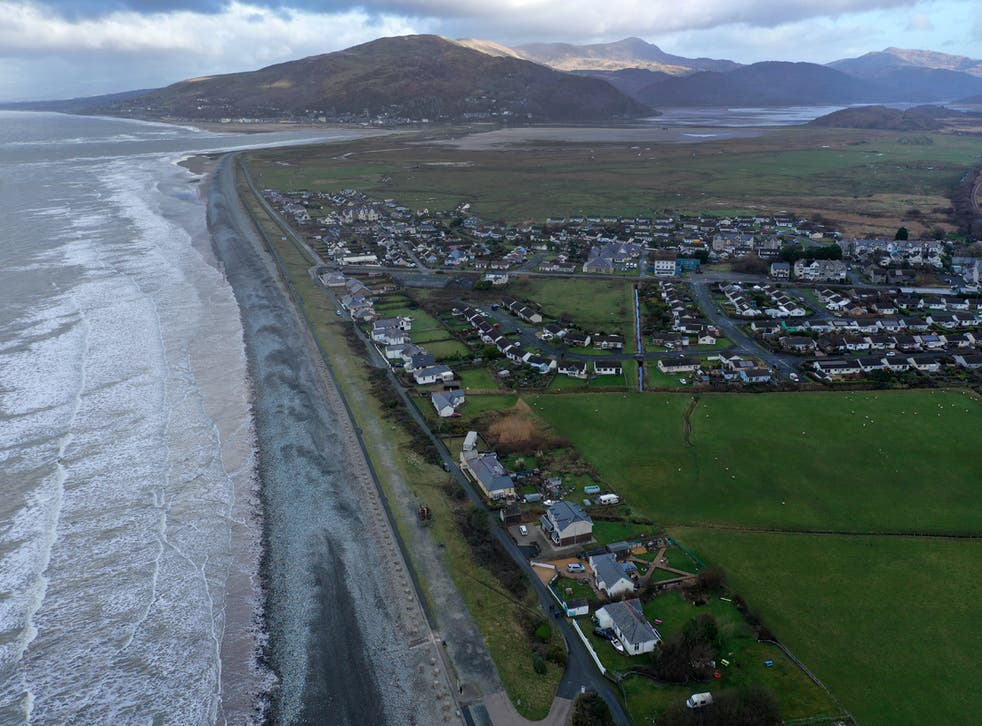 Perched precariously on the edge of Barmouth Bay, Fairbourne enjoys stunning views of southern Snowdonia. Its banked shingle beach forms a natural tidal defence and is reinforced to the rear by a spinal brace of concrete blocks. When the Home Guard embedded these anti-tank measures as a deterrent to German conquest in 1940, they were nicknamed the Dragon's teeth. But just over a century later, they'll be toothless in the face of a relentless invasion by the Irish sea.
Instead of trying to hold back rising sea levels, Gwynedd council is planning a "managed retreat" that will see Fairbourne's coastal defences abandoned to the waves in 2054 as the Welsh village becomes the first community in the world to be "decommissioned" as a result of climate change.
Stuart Eves dryly quips that he's thinking about having T- Shirts printed with the slogan "Fairbourne Twinned with Cantre'r Gwaelod" – the legendary Welsh Atlantis rumoured to be lying on the seabed 20 miles off the coast. As chair of Arthog community council, Eves has had to rely on his sense of humour to help 850 local residents get through the dark times: Fairbourne only learned of its phased-out fate on a BBC Wales television programme in 2014, and ever since the villagers have been dealing with the shockwaves of a slow-motion time bomb.
Join our new commenting forum
Join thought-provoking conversations, follow other Independent readers and see their replies