Giant 'sandcastle' built as home for returning sand martins
Conservationists reach for their buckets and spades in a bid to encourage hundreds of the migratory birds to make their homes at Spynes Mere, Andy Gregory reports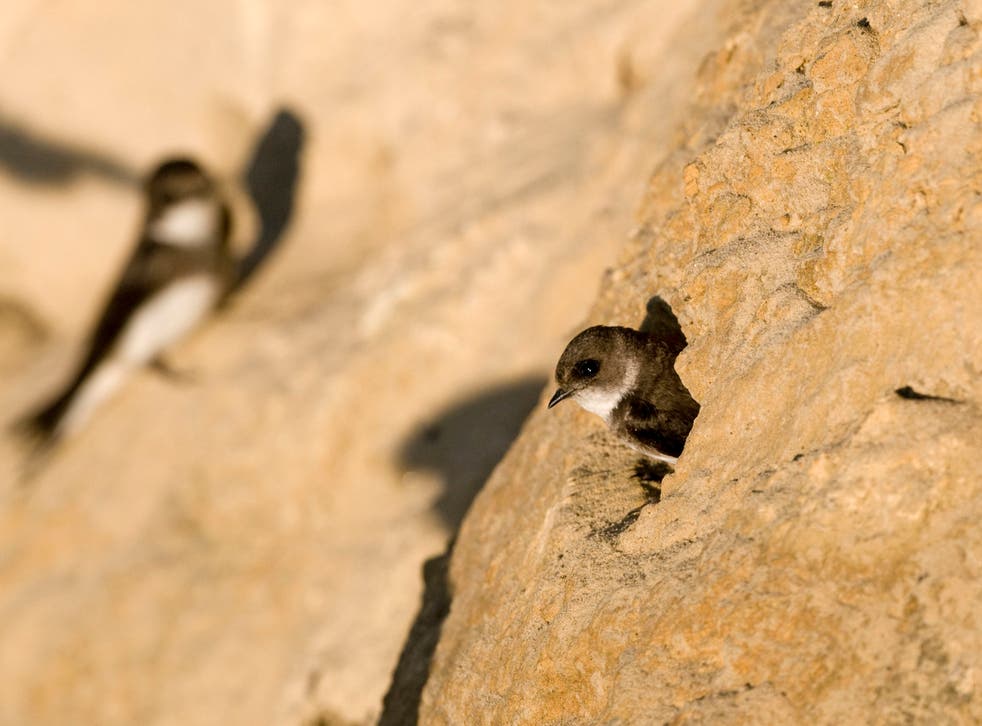 It is hoped that hundreds of sand martins could soon nest at a Surrey nature reserve for the first time in 25 years, after conservationists created a vast 400-ton "sandcastle" to entice them.
The tiny birds typically visit the wetlands in Nutfield Marshes between March and September, after migrating thousands of miles from sub-Saharan Africa.
But the summer visitors have not nested there for a quarter of a century, and conservationists warn that their natural inland nesting sites in the UK have decreased in recent years.
Join our new commenting forum
Join thought-provoking conversations, follow other Independent readers and see their replies