Female protesters fear policing bill will ramp up officers violence against them
'What do we do if we stop fighting for our human rights? It becomes a dictatorship,' says Patsy Stevenson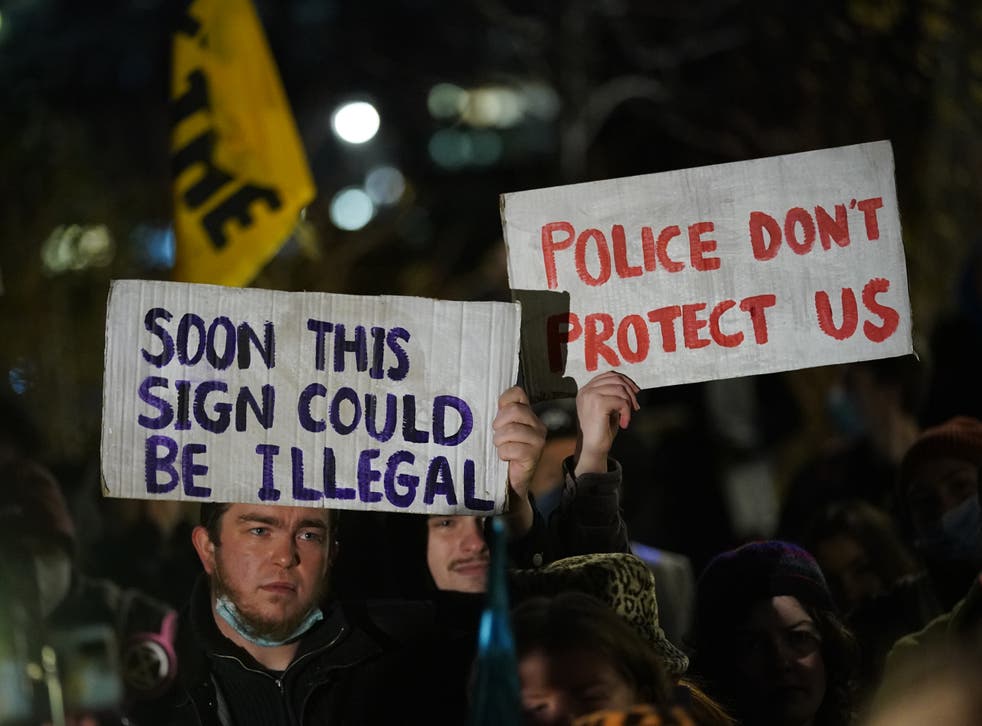 Female protesters have raised fears the policing bill will increase officer violence towards them, warning the legislation could embolden some police officers to be more misogynistic and racist.
Campaigners told The Independent it is worrying that the controversial legislation was rolled out even when officers were being criticised for failing to stop violence against women in their own ranks.
The policing act, which became law in April, has been widely criticised by campaign groups. Opponents to it warn that the legislation cracks down on citizens' right to protest and exacerbates over-policing and the criminalisation of marginalised communities.
Register for free to continue reading
Registration is a free and easy way to support our truly independent journalism
By registering, you will also enjoy limited access to Premium articles, exclusive newsletters, commenting, and virtual events with our leading journalists
Already have an account? sign in
Register for free to continue reading
Registration is a free and easy way to support our truly independent journalism
By registering, you will also enjoy limited access to Premium articles, exclusive newsletters, commenting, and virtual events with our leading journalists
Already have an account? sign in
Join our new commenting forum
Join thought-provoking conversations, follow other Independent readers and see their replies