Rough sleeping declines across England but charities warn 'crisis looms' after Covid
'If it weren't for coronavirus we'd all still be on the streets and there'd be more of us than ever,' one man tells Sam Hancock
Thursday 25 February 2021 22:31
comments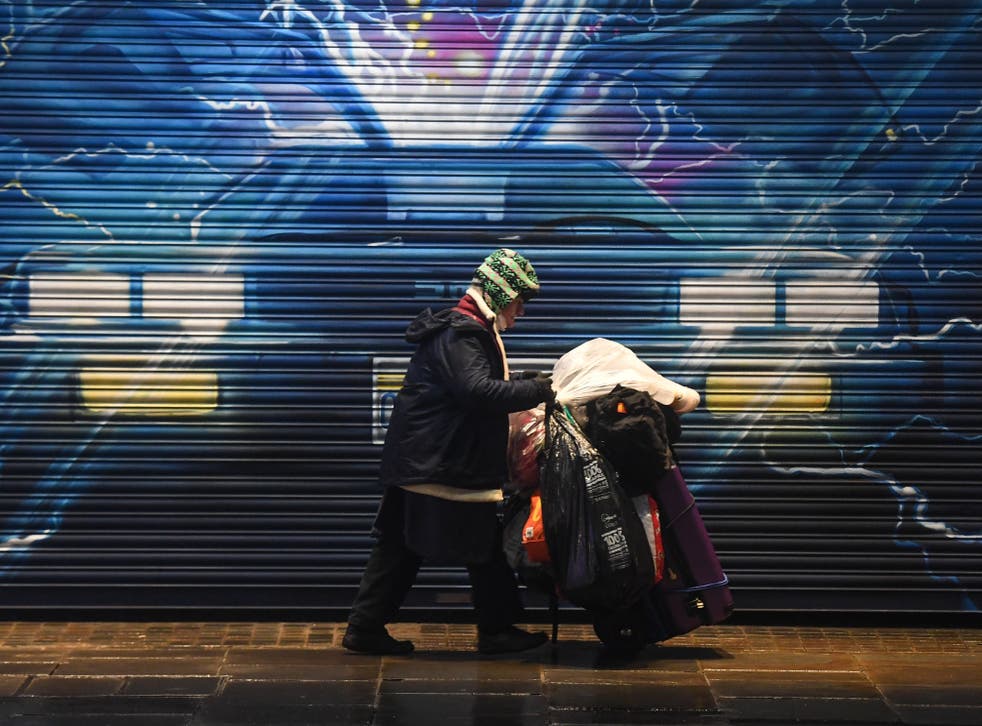 T
he number of rough sleepers in England fell by more than one third last year, figures show, after the government was forced to temporarily house thousands of homeless people to reduce the risk to them from coronavirus.
A new report by the Ministry of Housing, Communities and Local Government (MHCLG) estimated there were 2,688 people sleeping rough on a single night in autumn 2020, down from 1,578 the previous year – a 37 per cent drop.
It marks the third consecutive year these figures have dropped in England, largely aided this time around by the Everyone In scheme, which launched last March.
Join our new commenting forum
Join thought-provoking conversations, follow other Independent readers and see their replies