UK rescued 444 migrants from the English Channel crossing as Rwanda deportation flight cancelled
It is the highest number since mid-April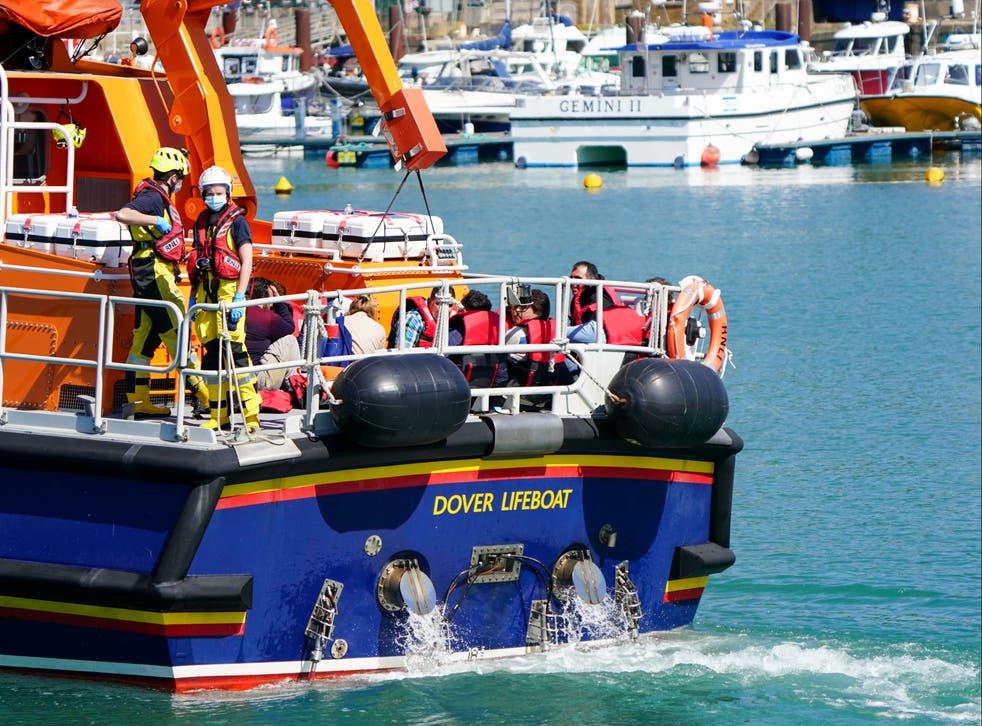 More than 440 people were found trying to cross the English Channel on the same day as the UK's first scheduled deportation flight to Rwanda.
This was the highest number to make an attempt on the same day in two months.
It came as the UK attempted to start deporting asylum seekers arriving in the UK on unofficial routes - such as on small boats across the Channel - to Rwanda.
Register for free to continue reading
Registration is a free and easy way to support our truly independent journalism
By registering, you will also enjoy limited access to Premium articles, exclusive newsletters, commenting, and virtual events with our leading journalists
Already have an account? sign in
Register for free to continue reading
Registration is a free and easy way to support our truly independent journalism
By registering, you will also enjoy limited access to Premium articles, exclusive newsletters, commenting, and virtual events with our leading journalists
Already have an account? sign in
Join our new commenting forum
Join thought-provoking conversations, follow other Independent readers and see their replies