Douglas Ross blames Partygate for Tory losses, as colleagues 'plot to dump him as Scottish leader'
Infighting continues in wake of U-turn on Boris Johnson's leadership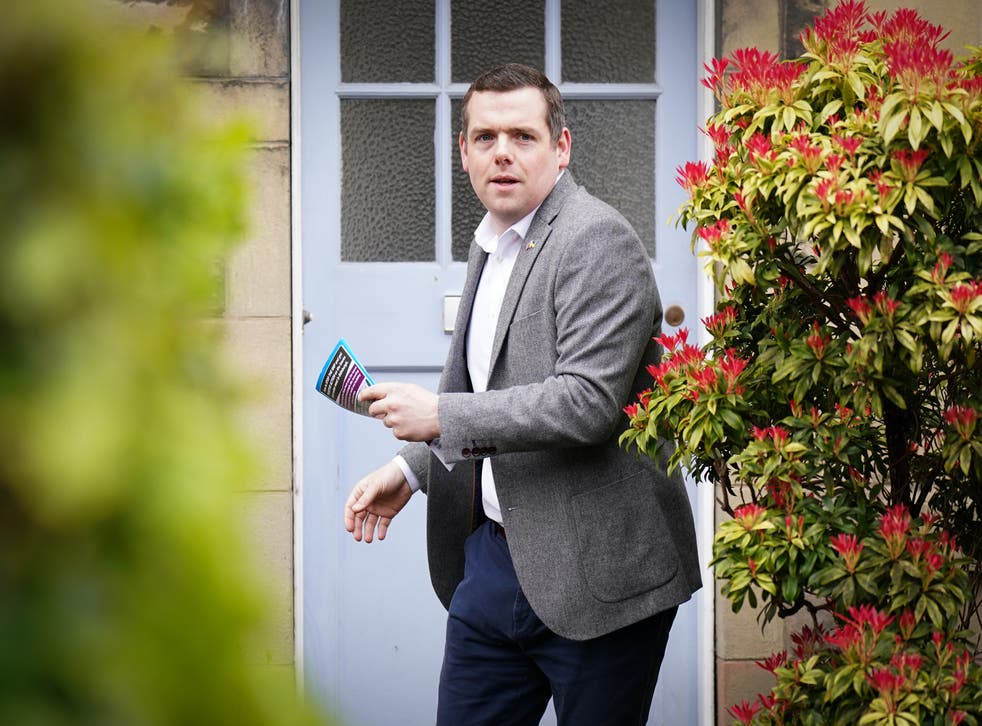 Scottish Conservatives leader Douglas Ross blamed Boris Johnson and the Partygate scandal for "very disappointing" results for the Tories in local elections across the UK.
Mr Ross said that voters had sent a clear message they were "unhappy" with both the prime minister and law-breaking parties – but also maintained that Mr Johnson should stay at No 10.
It comes as the Scottish Tory chief's leadership appeared to come under threat, with colleagues pointing to his own "failed" handling of the Partygate scandal.
Register for free to continue reading
Registration is a free and easy way to support our truly independent journalism
By registering, you will also enjoy limited access to Premium articles, exclusive newsletters, commenting, and virtual events with our leading journalists
Already have an account? sign in
Register for free to continue reading
Registration is a free and easy way to support our truly independent journalism
By registering, you will also enjoy limited access to Premium articles, exclusive newsletters, commenting, and virtual events with our leading journalists
Already have an account? sign in
Join our new commenting forum
Join thought-provoking conversations, follow other Independent readers and see their replies