UK to supply high-precision long-range rocket launchers to Ukraine
Multiple-launch system to help Ukraine fight back against Russian artillery in eastern Donbas region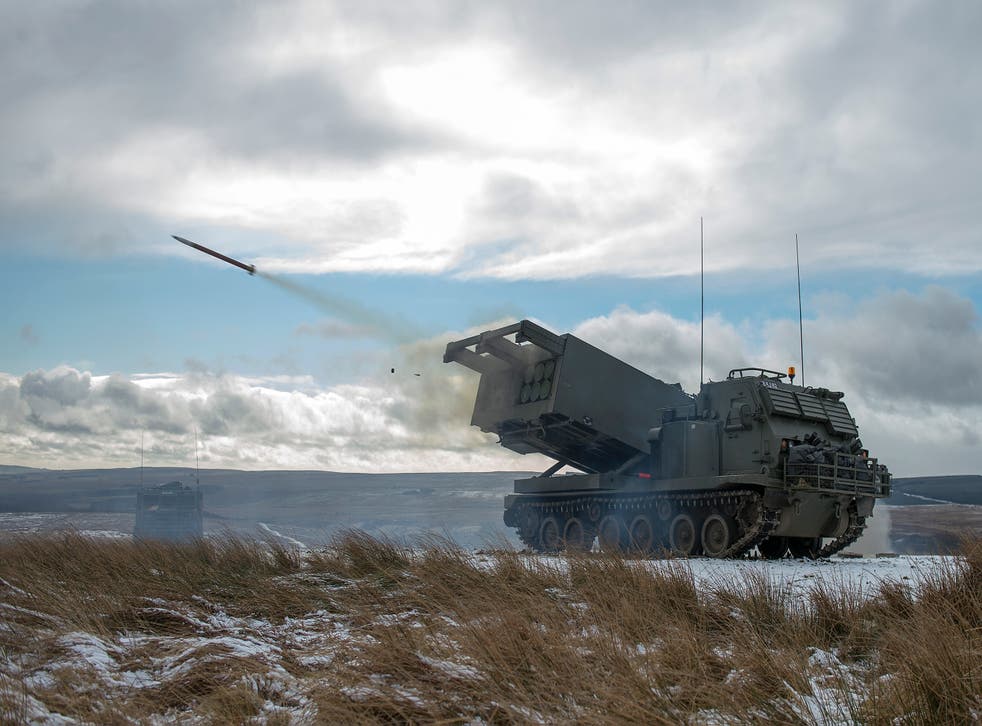 The UK is to boost Ukraine's fightback against Russian invaders in the eastern Donbas region by supplying highly accurate long-range rocket launchers, defence secretary Ben Wallace has announced.
Mr Wallace's decision to supply the cutting-edge M270 multiple-launch rocket system (MLRS) was co-ordinated with US president Joe Biden's gift to Ukraine last week of the similar High Mobility Artillery Rocket System (HIMARS).
The M270 can strike targets up to 80km away with pinpoint accuracy, said the Ministry of Defence.
Register for free to continue reading
Registration is a free and easy way to support our truly independent journalism
By registering, you will also enjoy limited access to Premium articles, exclusive newsletters, commenting, and virtual events with our leading journalists
Already have an account? sign in
Register for free to continue reading
Registration is a free and easy way to support our truly independent journalism
By registering, you will also enjoy limited access to Premium articles, exclusive newsletters, commenting, and virtual events with our leading journalists
Already have an account? sign in
Join our new commenting forum
Join thought-provoking conversations, follow other Independent readers and see their replies