How Amazon busted a historic union effort in Alabama
Amazon may have won the battle, but copycat union efforts and impending legislation from the Biden administration suggest the war is not yet over, write Richard Hall and Alex Woodward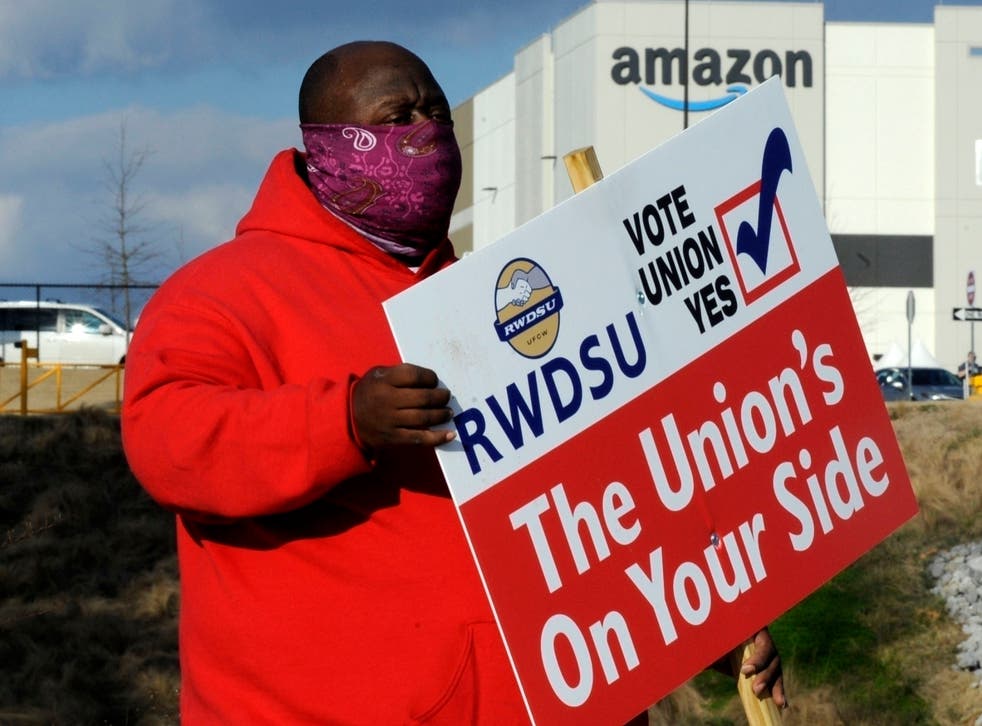 For a while, at least, it was a David vs Goliath battle.
Workers at a warehouse in Bessemer, Alabama, chose to take on one of the biggest companies in the world and form a union. If they were successful, they would be the first in the company's history. The potential for similar efforts in thousands of warehouses across the country would have risen dramatically. Amazon, America's second-largest employer, would have been forced to contemplate an entirely new relationship with its gigantic workforce.
When the results were in, however, the analogy broke down. Goliath had won. By Friday morning, the "no" vote on the question of whether to form a union had secured a majority.
Join our new commenting forum
Join thought-provoking conversations, follow other Independent readers and see their replies