Why Texas's abortion law could be a deciding factor in California and Virginia elections – and even the midterms
Campaigners believe controversial legislation may galvanise Democrats, writes Eric Garcia
Friday 10 September 2021 23:09 Comments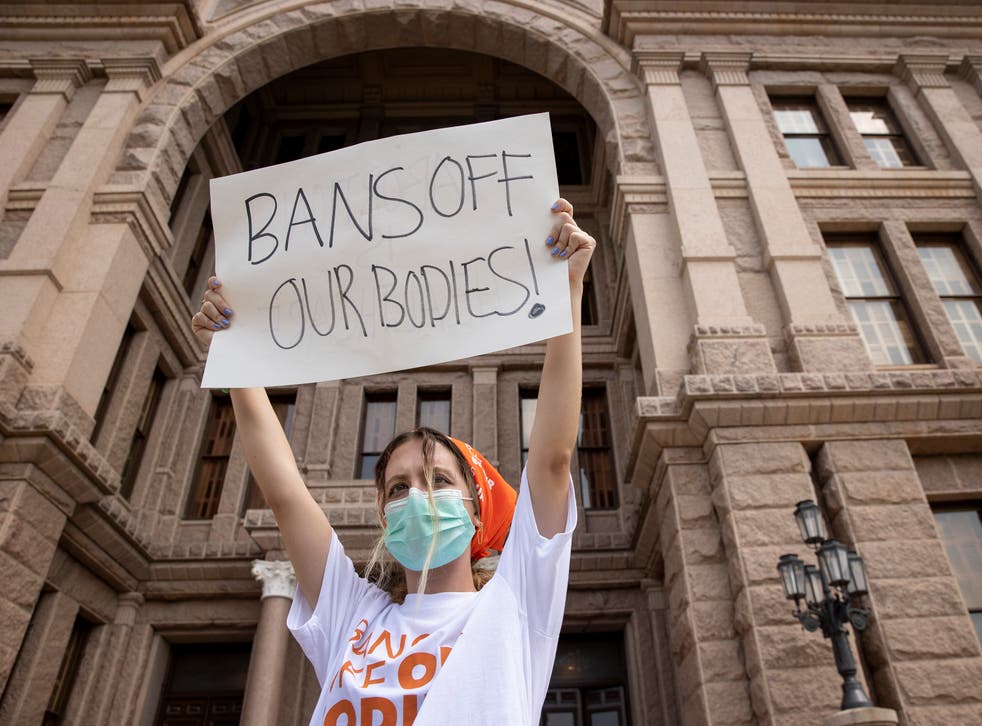 Leer en Español
The new Texas law that severely restricts access to abortion is already having an effect on California's gubernatorial recall election and could have an effect in both the Virginia race for governor and the 2022 midterms.
The law, which bans termination of a pregnancy as soon as foetal cardiac activity is detected, went into effect earlier this month. Most activity is detected around six weeks, before most people know they are pregnant. The law would also allow anyone in the United States to sue someone who "aids and abets" receiving an abortion in the state and successful litigants would receive $10,000 in damages.
It has already proved to be an effective political cudgel for Democrats. President Joe Biden called the legislation "almost un-American." Democrats have also invoked the law in California, where incumbent Democratic Gov Gavin Newsom faces a recall. Vice President Kamala Harris criticised Texas Governor Greg Abbott for comments she said were dismissive of rape victims who might get pregnant.
Join our new commenting forum
Join thought-provoking conversations, follow other Independent readers and see their replies