Keir Starmer put on his best barrister act during a fiery PMQs to build the case against Boris Johnson
The Labour leader may even have persuaded some members of the jury of public opinion, writes John Rentoul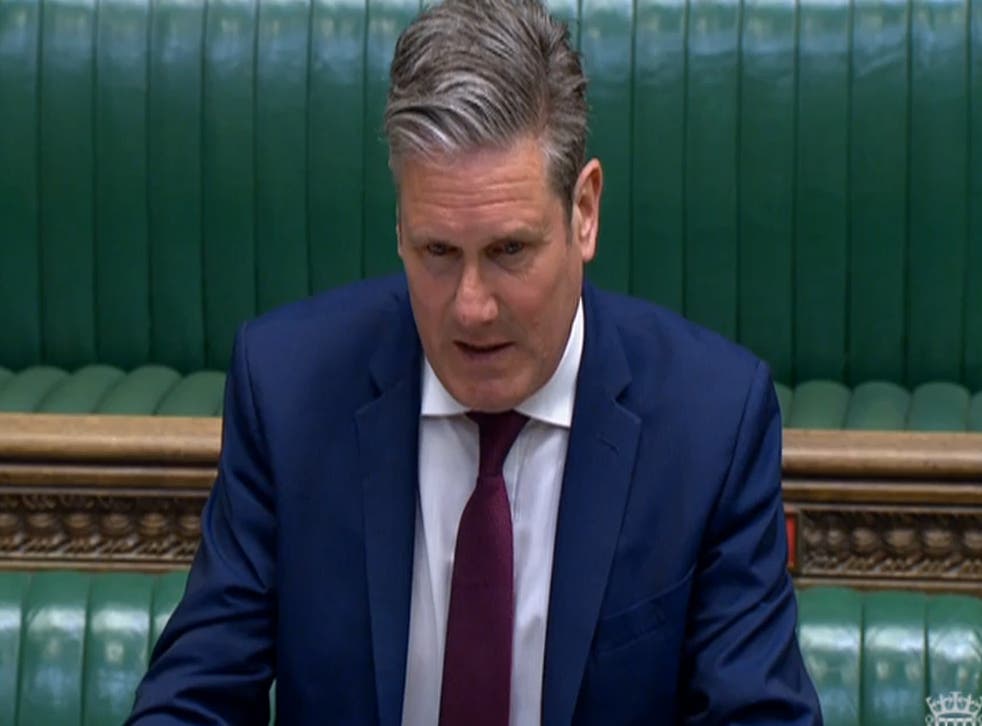 T
oday's session of Prime Minister's Questions (PMQs) was nearly undermined at the start, when Andrea Jenkyns, a Conservative loyalist, couldn't unmute herself and got through the first paragraph of her long loyal question before she was cut off.
Lindsay Hoyle, the speaker, asked Boris Johnson if he wanted to answer it anyway, as he presumably knew what the question was. The prime minister obviously thought that would expose the charade of Tory questions, and chose not to.
Johnson knew what Keir Starmer's questions would be, as well, but there was nothing fake about their exchanges. The Labour leader has been accused of being too much like the lawyer he used to be, and he has been praised for his more political performances in the Commons, but today he deployed the prosecuting counsel act to great effect.
Join our new commenting forum
Join thought-provoking conversations, follow other Independent readers and see their replies