Inside Westminster
Boris Johnson and Priti Patel won't be as angry over the leaked offshore asylum seeker plans as you may think
The flurry of media reports send precisely the signal they want, that the UK is not a soft touch on asylum and illegal immigration, writes Andrew Grice
Friday 02 October 2020 15:22 Comments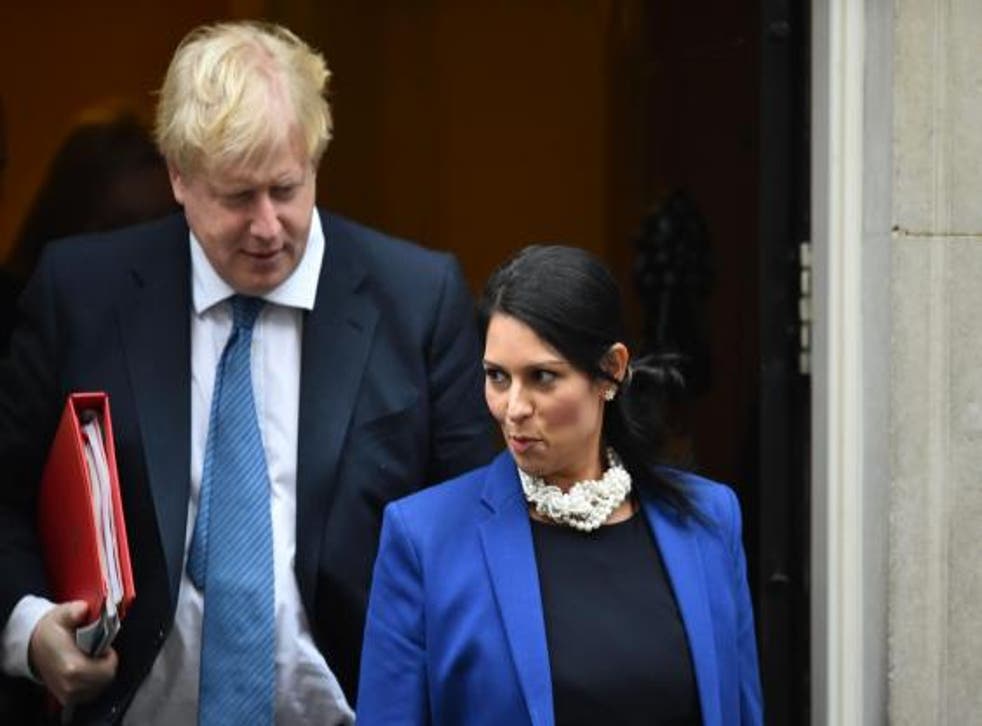 You might think that Boris Johnson, Priti Patel and their advisers are hopping mad about the leak of their controversial plans to house asylum seekers on disused ferries, redundant oil rigs or islands thousands of miles away.
You would be wrong. Although a leak inquiry is under way after ministers blamed disenchanted civil servants, Johnson's allies are far from angry. The flurry of media reports send precisely the signal they want, that the UK is not a soft touch on asylum and illegal immigration.
This message has two audiences: the desperate refugees tempted to cross the English Channel in record numbers in small boats and, more importantly, UK voters – especially in the "red wall" of working class Labour-held seats which went Tory last December.
Join our new commenting forum
Join thought-provoking conversations, follow other Independent readers and see their replies