Pandemic or not, coronavirus could wreak havoc on the global economy
Editorial: While the clinical contingencies are formidable, global authorities must turn their attention to the economic damage the virus is causing, before it sparks a worldwide recession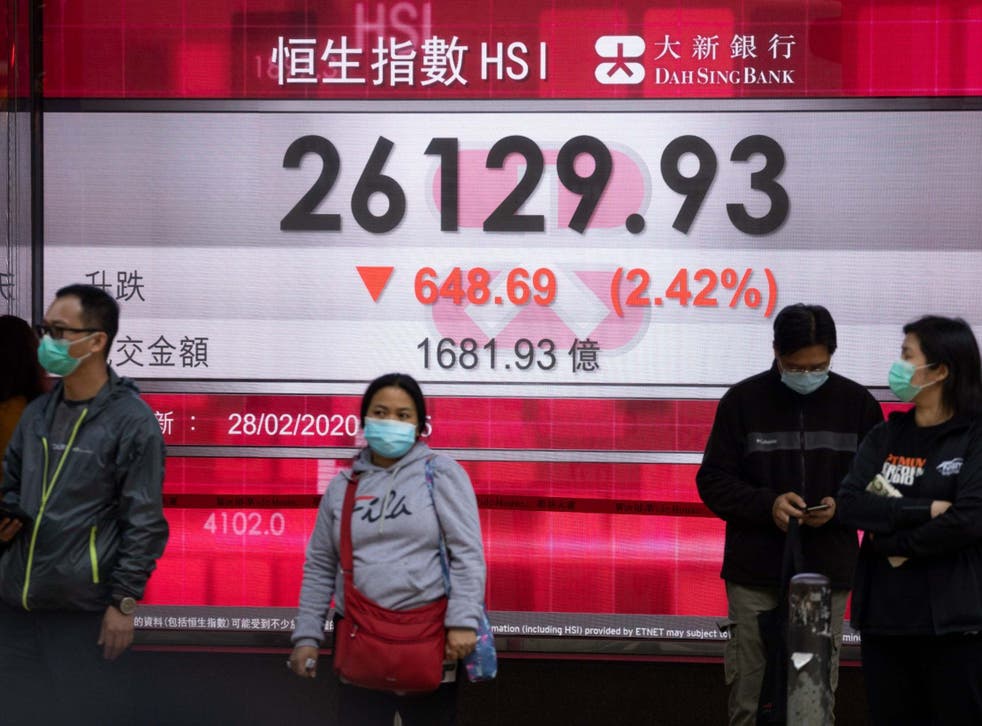 According to the director-general of the World Health Organisation, the outbreak of the coronavirus, or Covid-19 as the authorities prefer to call it, has reached a "decisive point", and now has "pandemic potential". Yet while the death toll is still rising, reports from China suggest that the rate of increase in fatalities there may have peaked. It is still not yet a pandemic, and may never become one. The coronavirus may have spread to every inhabited continent, but it still must be put in perspective.
The old adage about hoping for the best but preparing for the worst comes to mind. In particular, global governments need to prevent virus panic triggering a global economic slowdown. It should certainly be high on the agenda of Monday's Cobra meeting that will, at last, be chaired by the prime minister.
No one can know how far or fast the coronavirus will spread. As the former health secretary Jeremy Hunt observes, if the virus spreads to densely populated places with less effective health systems and less regulated movement of peoples, its deadly potential will grow dramatically; cases in Mexico and Nigeria are thus a cause for concern. It is worth noting in passing that Mr Hunt, with his urbane ways and easy bedside manner, is doing a rather better job of informing and reassuring the public than his successor, Matt Hancock, who appears to be self-isolating.
Join our new commenting forum
Join thought-provoking conversations, follow other Independent readers and see their replies