We need to get back to normality, and fast – I appear to have fallen in love with my robot vacuum cleaner
It is absurdly easy to anthropomorphise this creature, which spins around picking up fluff – especially in the absence of a puppy or a baby in the house, writes Jenny Eclair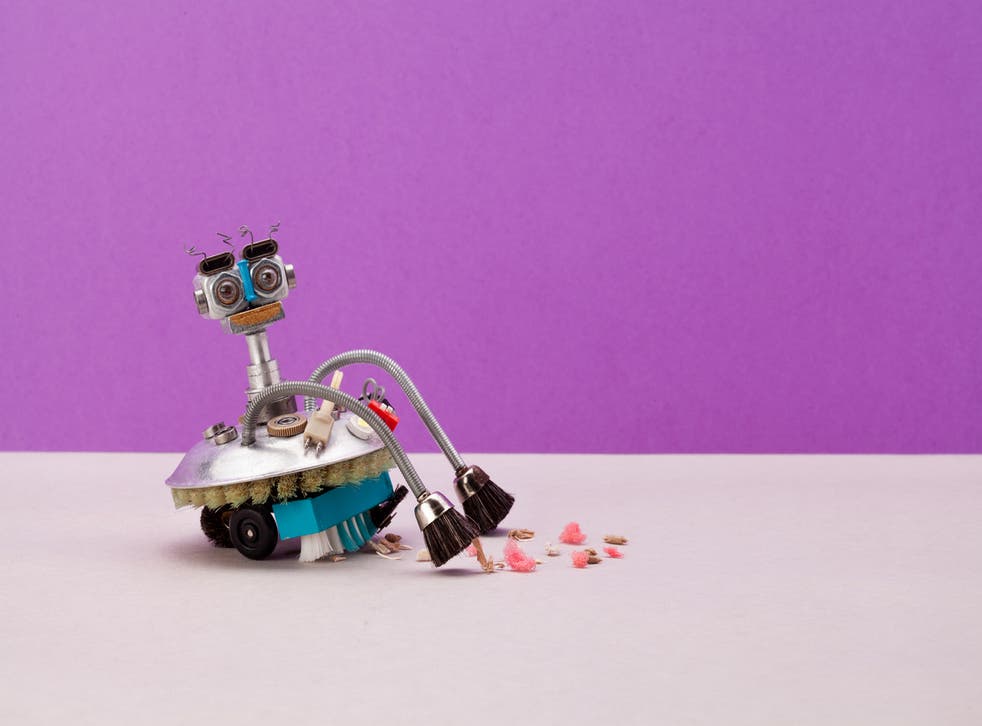 I've furloughed my cleaner again. I'm not sure whether this is in line with everyone else but, let's face it, the rules are all over the place. Who even knows any more? Two girls get stopped by police for having a walk in a wide open space and yet several shopkeepers in my local area are mask-free and unrepentant.
The new Covid variant has got me properly frightened. I live on one of the main roads leading directly to Kings College Hospital and the other day, in the time it took me to make a cup of coffee, four ambulances wailed by.
What should I be doing to protect myself, my partner and the NHS right now? Should I be disinfecting packaging and leaving mail unopened for 72 hours? This is something a lot of people have been doing since March, but personally I've never bothered, concentrating instead on washing my hands umpteen times a day, social distancing and wearing a mask in shared indoor spaces. But if disinfecting packaging would help, then tell us and count me in.
Join our new commenting forum
Join thought-provoking conversations, follow other Independent readers and see their replies