Lockdown: Police to review fines for women surrounded while on walk and told coffee was 'picnic'
Jessica Allen and Eliza Moore were stopped by officers and told their takeaway coffees counted as an illegal picnic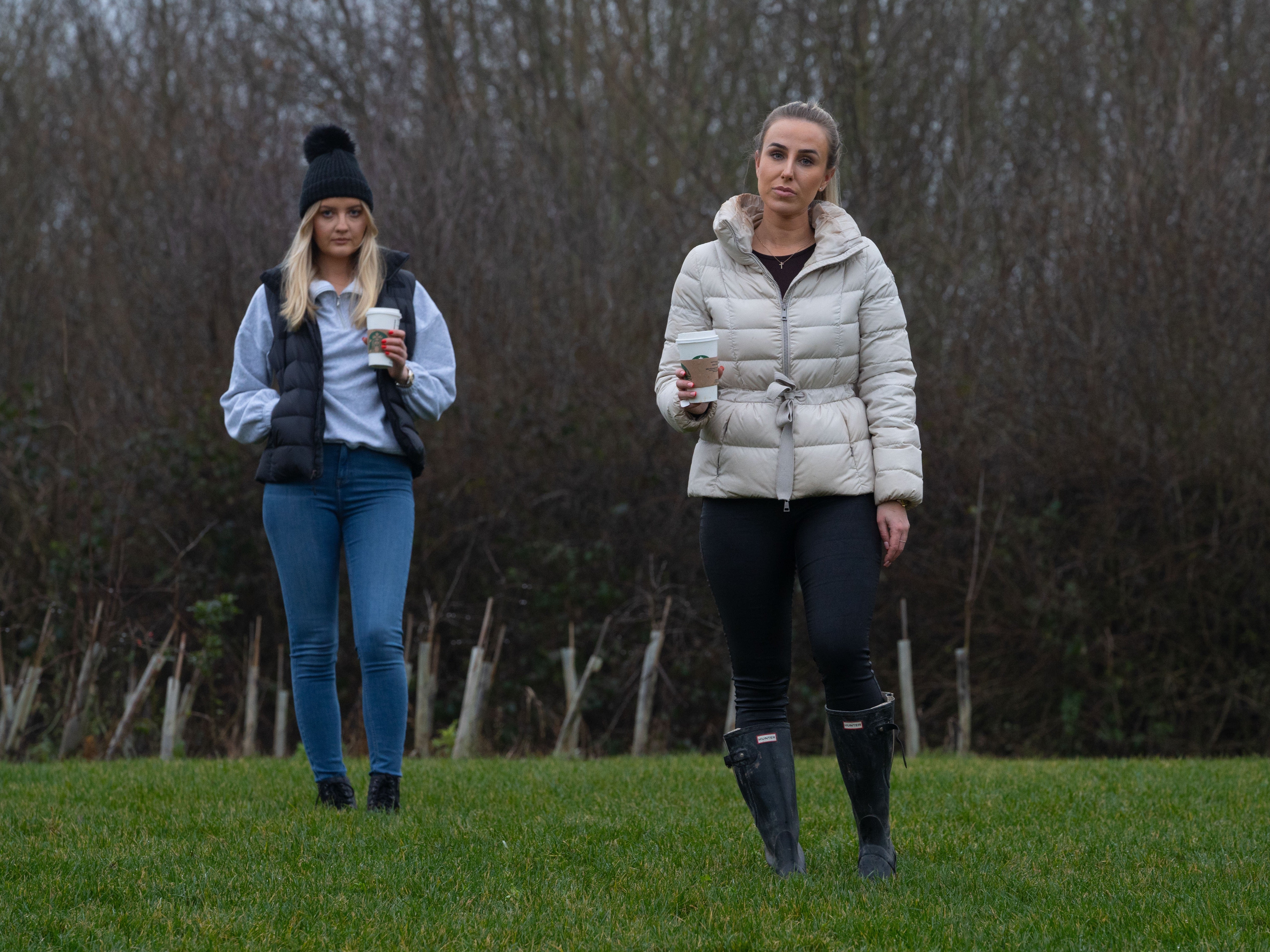 A police force accused of being over-zealous after officers surrounded two women and fined them £200 each for driving 10 minutes to take a reservoir walk has said it will review its actions.
Jessica Allen and Eliza Moore were swooped on by cops as they arrived – separately and socially distanced – for a stroll at Foremark Reservoir in Derbyshire.
The pair, both 27, believed they were well within the current coronavirus lockdown guidelines of staying local to exercise as they live just 10 minutes away in the town of Ashby-de-la-Zouch.
But they were left terrified when their cars – deliberately parked two bays from each other – were suddenly rushed by officers Derbyshire Police, who also read the pair their rights.
"We thought there must have been a murder or something," said beautician Ms Allen. "I genuinely thought something major had happened as the place is normally so quiet. The next thing, my car is surrounded by police and they start questioning us as soon as we both set foot outside.
"One of them started reading my rights and I was looking at my friend thinking 'This must be a joke'."
One officer told her a hot drink she had brought with was also against the guidelines – because it counted as a picnic.
Now, after intense criticism from MPs and human rights lawyers – and following a statement from the National Chief Police Council which pointed out there were no legal restrictions on the distance one could travel for exercise – the force has said it will review all fines given out during the lockdown.
Assistant Chief Constable Kem Mehmet said: "Since the start of the pandemic Derbyshire Constabulary have been working to understand the ever-changing guidance and legislation and to communicate this to our officers in a way that makes it clear what is the right course of action to take.
"We are grateful for the guidance from the NPCC…We will of course encourage people to follow the guidance and where appropriate deal with breaches of the regulations.
"The actions of our officers continues to be to protect the public, the NHS and to help save lives."
He did not specifically mention the incident involving Ms Allen and Ms Moore.
It is not the first time the force has been criticised for being overzealous in enforcing alleged lockdown breaches.
In the country's first lockdown in March the use of a drone to film – and shame – people rambling in the Peak District was labelled "nanny policing".
Join our commenting forum
Join thought-provoking conversations, follow other Independent readers and see their replies