I can't bring myself to move my mother 'down south' – it would mean saying goodbye to my childhood
If we move her away from 'up north', a big chunk of our past and our parents' history would be consigned to memory, writes Jenny Eclair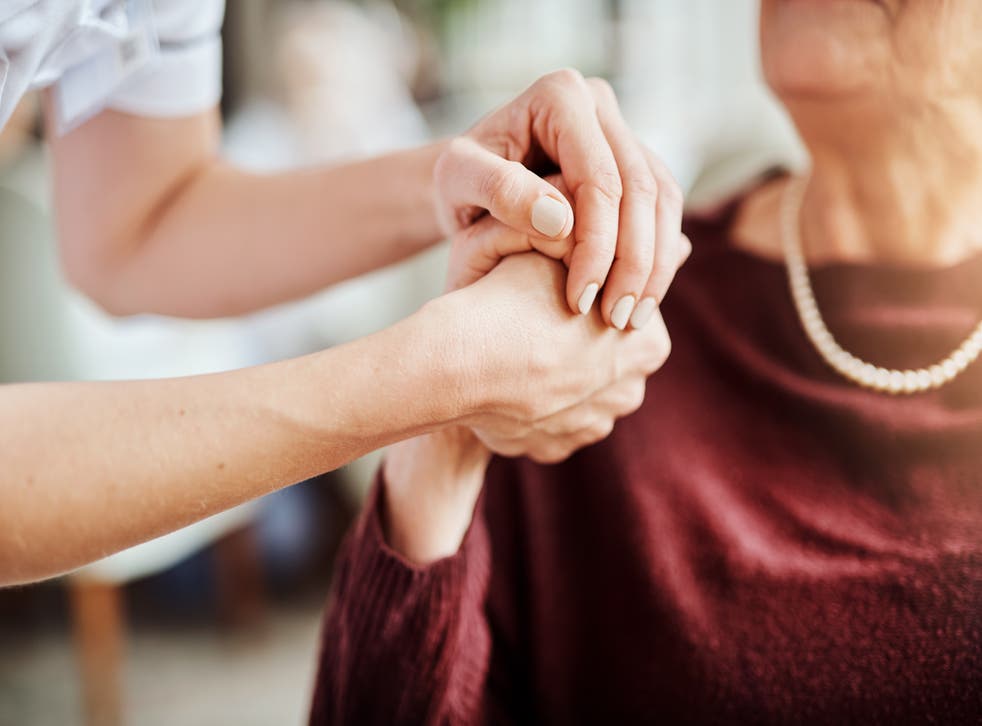 The light is getting bigger at the end of the Covid tunnel. Since being jabbed more than two weeks ago, I have been busy ticking off lots of "first time since March 2020" events. These include galleries, restaurants, going on public transport, having friends in the house, cinema and theatre.
I have also been back up north to visit my mother in her nursing home; a journey which took eight hours – complete with an AA drama which, mercifully, coincided with a lunch stop on the M6 toll road. Given the choice, Norton Canes is a fine service station at which to grind to a halt, because it has a Leon – and if you're going to spend 90 minutes waiting for the third emergency service, then I can heartily recommend spending some of that time scoffing a paprika chicken and roast veg box. I digress.
A lot of people question why my mother is in a nursing home in Lancashire, when her three children live down south?
Join our new commenting forum
Join thought-provoking conversations, follow other Independent readers and see their replies