It's now time to help countries beyond Europe struggling with coronavirus outbreaks
It may be difficult to look past our home communities when the situation feels so desperate. But we must be willing to support our fellow global citizens if we want to halt this pandemic, write Mike Adamson and Francesco Rocca
Tuesday 09 June 2020 10:11 Comments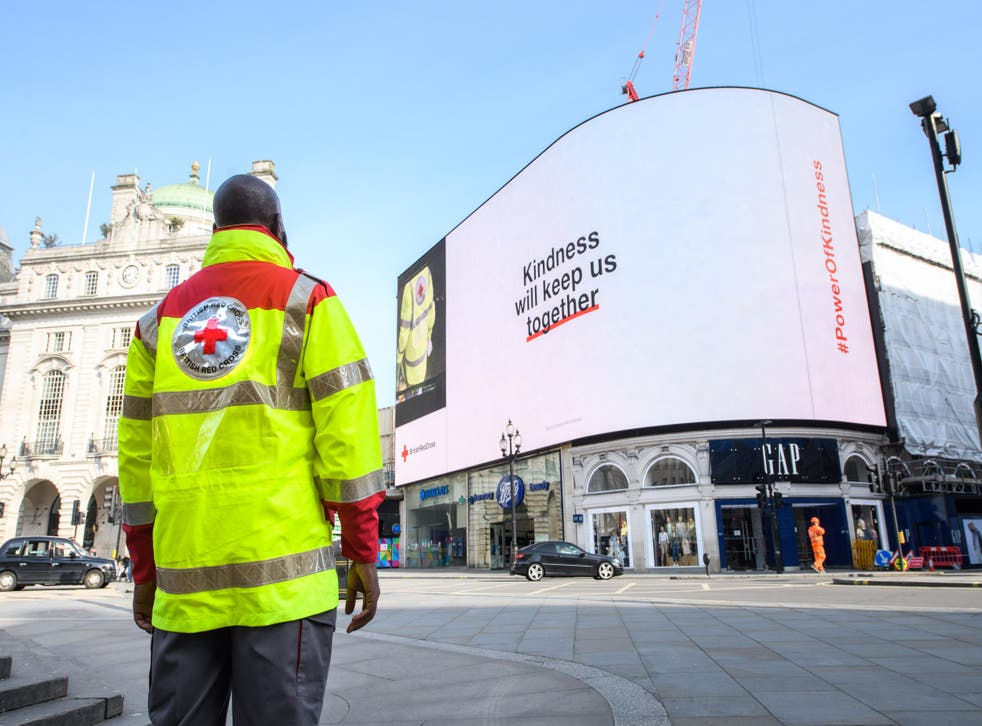 When we first heard about this new respiratory disease, neither of us could have foreseen the damage that was ahead. We are not strangers to emergencies at home – responding to fatal domestic tragedies in recent years, from terror attacks to the Grenfell Tower fire, the Genoa Bridge collapse and powerful earthquakes in Italy.
Coronavirus was confirmed on both our shores on 31 January 2020. Now, more than three months on, we tragically have over 70,000 confirmed deaths between both our nations.
The UK has often looked to Italy, several weeks ahead in the virus outbreak, and we have shared similar experiences. Our countries are both on lockdown with people self-isolating, leaning out of windows for the weekly clap to celebrate key workers, among them our incredible Red Cross staff and volunteers. They continue to support our hospitals, deliver food and medicine in our communities, and support the most vulnerable people.
We have shared challenges – increased demand for our services and adapting the way we work to reach those most in need.
We know that the impact of this virus is far reaching, it is exposing the existing socio-economic divides and health inequalities in our societies. Every day we hear about the heartbreaking consequences of this epidemic. One British Red Cross volunteer supported a man in utter desperation, with a pregnant wife, who had not eaten for two days. When a cancer patient wanted to see his beloved Mediterranean Sea, the Italian Red Cross fulfilled his desire, stopping the ambulance and opening its doors, so he could gaze at the vast, open sea.
We have had to ask ourselves stark questions: why isn't everyone in our society able to access food? Why are people from black, Asian and minority ethnic backgrounds disproportionately affected by this virus? And are we doing enough to reach and support people?
We have seen incredible acts of kindness. People stepping forward to help each other – checking in on people who are lonely or isolating by themselves with no family or friends nearby. In the UK and Italy, over 100,000 people have signed up as Red Cross volunteers, supporting vulnerable people in their communities.
But now it is time for all of us to also look beyond our own shores. The World Health Organisation has warned that the virus may "never go away", and the UN has cautioned that global hunger could double as a result of the coronavirus pandemic.
Some countries simply do not have the healthcare systems in place to cope. To say some are "weak" doesn't quite cut it. In South Sudan, it has been reported that there are only 11 ventilators for a population of 12 million people. In Yemen, five years of conflict has meant that less than half of the country's healthcare facilities are functioning.
It may be difficult to look past our home communities when the situation feels so desperate. But we must be willing to support our fellow global citizens if we want to halt this pandemic. None of us are safe until all of us are safe.
It is possible, and we have done it before. Together, we responded to the Ebola outbreak in West Africa and are responding to the current outbreak in the Democratic Republic of the Congo, as well as the Zika outbreak in South America. Our staff and volunteers have the knowledge and experience to mount an effective response to this global crisis.
Already our Red Cross teams around the world – local volunteers powered by a global movement – are preparing communities for one of the most challenging crises we have ever faced. In Kenya, drones with speakers are communicating with people in remote rural areas. In Somaliland, the first case of coronavirus was detected by a Red Crescent volunteer. And in Cox's Bazar, Bangladesh – the largest refugee camp in the world where the virus has now struck, thousands of volunteers are supporting people living in squalid and overcrowded conditions.
Covid-19 is not happening in isolation, it is happening amid conflict and a climate crisis. The International Committee of the Red Cross continues to support the most vulnerable people in war-torn countries across the globe and the IFRC (International Federation of Red Cross and Red Crescent Societies) continues to prepare for other disasters that will occur, especially as we approach the cyclone season.
Throughout our history we have seen that kindness prevails, even in the gravest of times. Now, we must let kindness be the thread that stitches the fabric of society back together, at home, and throughout the world.
Mike Adamson is CEO of the British Red Cross and Francesco Rocca is president of the Italian Red Cross and International Federation of Red Cross and Red Crescent Societies (IFRC).
You can support the global response to Covid-19 by donating to the British Red Cross appeal.
Register for free to continue reading
Registration is a free and easy way to support our truly independent journalism
By registering, you will also enjoy limited access to Premium articles, exclusive newsletters, commenting, and virtual events with our leading journalists
Already have an account? sign in
Join our new commenting forum
Join thought-provoking conversations, follow other Independent readers and see their replies