The failure of Flybe demands creative economic thinking if Johnson is serious about 'levelling up' Britain
The economic threat from the demise of Flybe relates less to its direct impact than to its potential to undermine the government's hopes of rebalancing the UK, writes Ben Chu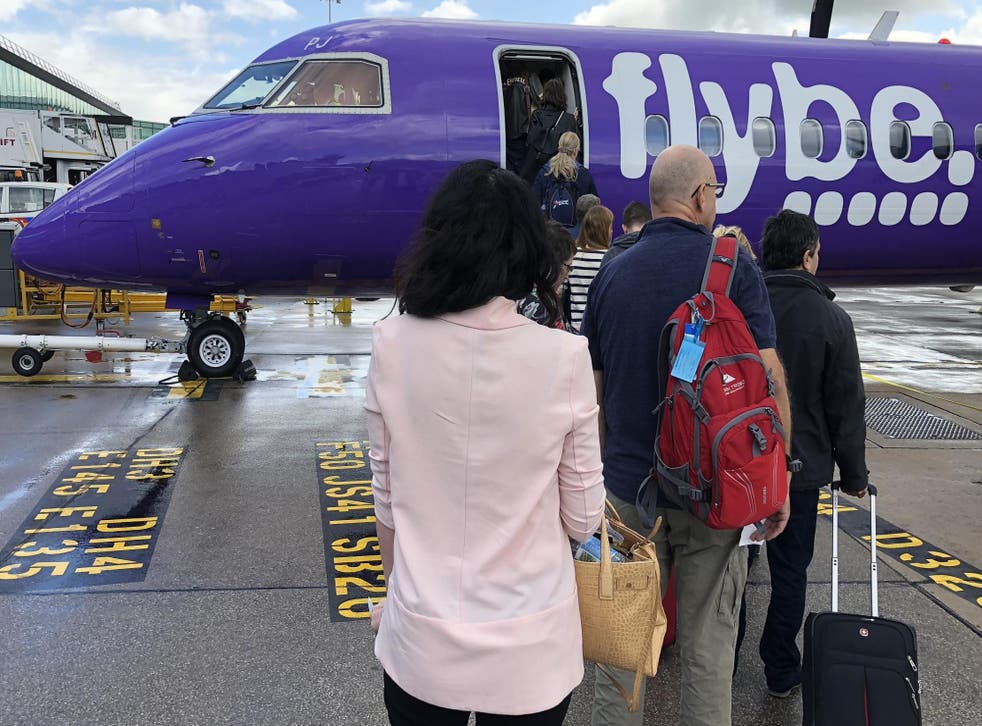 A few years ago the American investor Warren Buffett joked that the airline industry had experienced a "bad first century" in financial terms.
And now, thanks to the coronavirus disaster, the second century doesn't seem to be shaping up much better.
Flybe, the dominant provider of UK domestic air routes, has already crashed to earth. Others are looking vulnerable. Hundreds of flights have been cancelled.
Join our new commenting forum
Join thought-provoking conversations, follow other Independent readers and see their replies