Keir Starmer has to decide where he stands on coronavirus restrictions before asking questions
The leader of the opposition will seem to be playing politics with the serious business of controlling Covid-19 if he doesn't decide what Labour's stance is on lockdown, says John Rentoul
Wednesday 07 October 2020 14:10
comments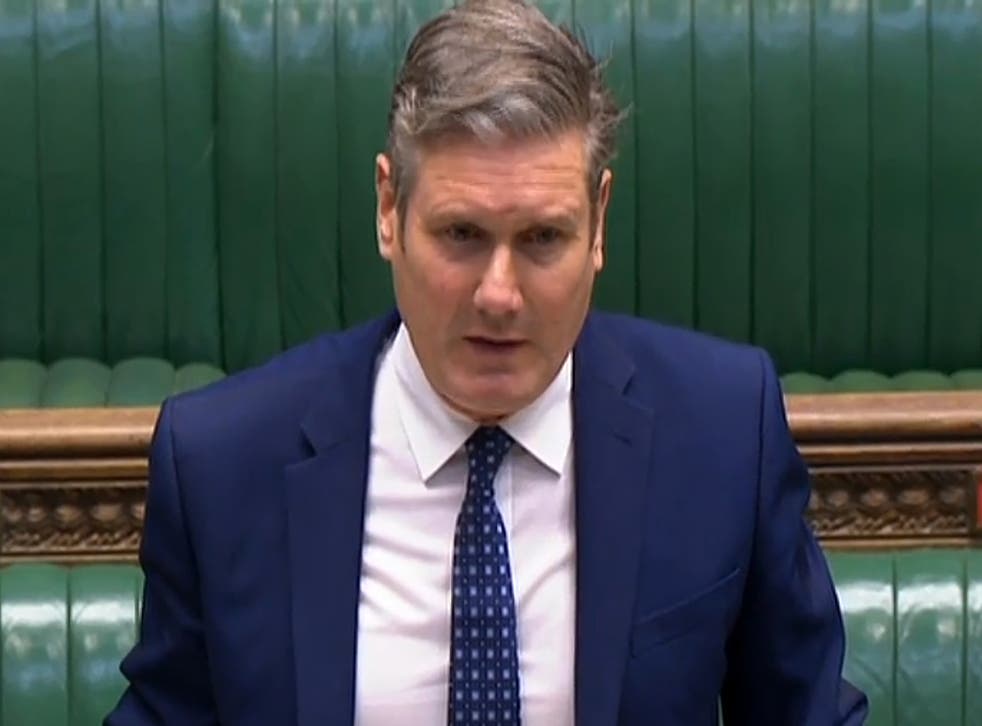 Does the Labour Party support the 10pm closing time for pubs and restaurants or not? We know that it is called Prime Minister's Questions, but if the leader of the opposition cannot answer that question, it is unwise for him to ask about it.  
The Labour leader started off well, asking Boris Johnson to accept that the loss of information about positive tests had put lives at stake. The prime minister declared unconvincingly that the missing data did not change "in any way" the government's assessment of the spread of the disease. This makes no sense: it obviously means that the situation is worse than previously thought.  
Keir Starmer had a prepared line against Johnson, which he deployed effectively. The prime minister keeps on making mistakes, he said, like a driver who crashes the car and then drives off, looking in the rear-view mirror and asking, "What was that all about?" This was "government by hindsight", said Starmer, neatly returning one of the prime minister's better lines against him – calling him "Captain Hindsight" – with interest.  
Join our new commenting forum
Join thought-provoking conversations, follow other Independent readers and see their replies