The Srebrenica massacre anniversary should serve as a reminder – when we ignore atrocities, we do so at our peril
Twenty-five years later, the UK government is following a foreign policy with no strategy for confronting similar horrors head-on, writes Ray Collins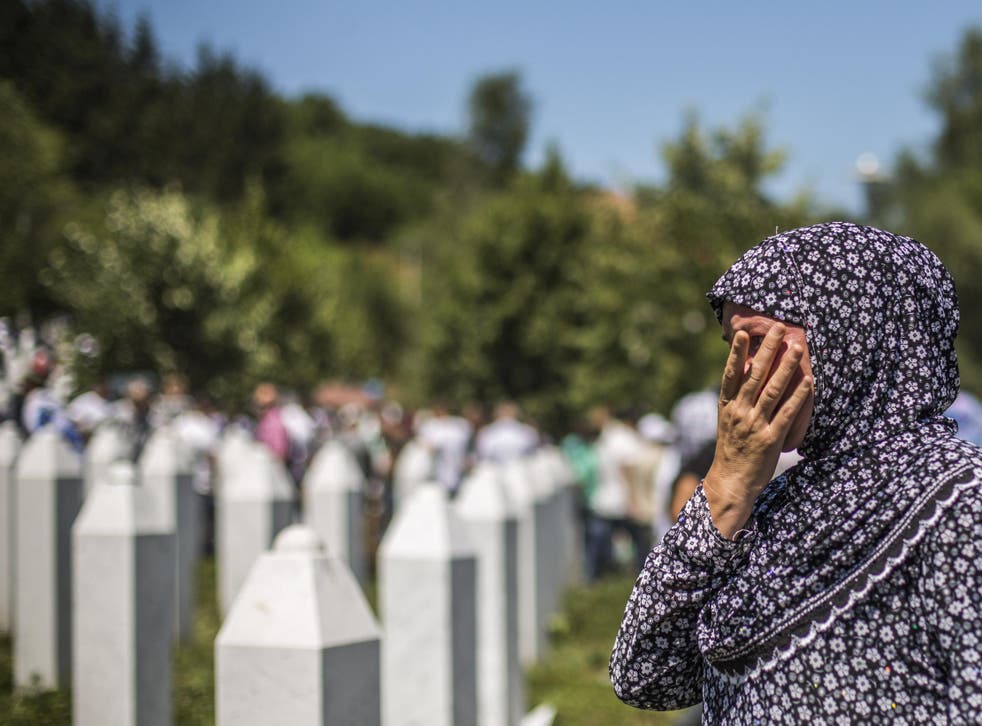 The genocide in Srebrenica in 1995 was one of the worst atrocities of the late 20th century. After four years of terror, the evil command of Ratko Mladic killed more than 8,000 innocent Bosniaks in a systematic and calculated massacre. World leaders watched on as hatred and intolerance grew into oppression, which culminated in mass murder. The price of a vacuum in global leadership.
The UK has an enormous influence on the world stage, with both the method and means to prevent suffering and pain. We also have the influence to shape a better future, and all that stops us from doing so is a lack of direction.
In the aftermath of Srebrenica, the world came together and agreed that each country must, above all, protect its own people. But in the years since, nations which once stood proud in defence of that principle have failed to react to similarly horrific events taking place beyond their own borders.
Join our new commenting forum
Join thought-provoking conversations, follow other Independent readers and see their replies