Beijing shuts down metro stations and bus routes to stop spread of Covid
Shutdown has relatively low impact given the Labour Day holidays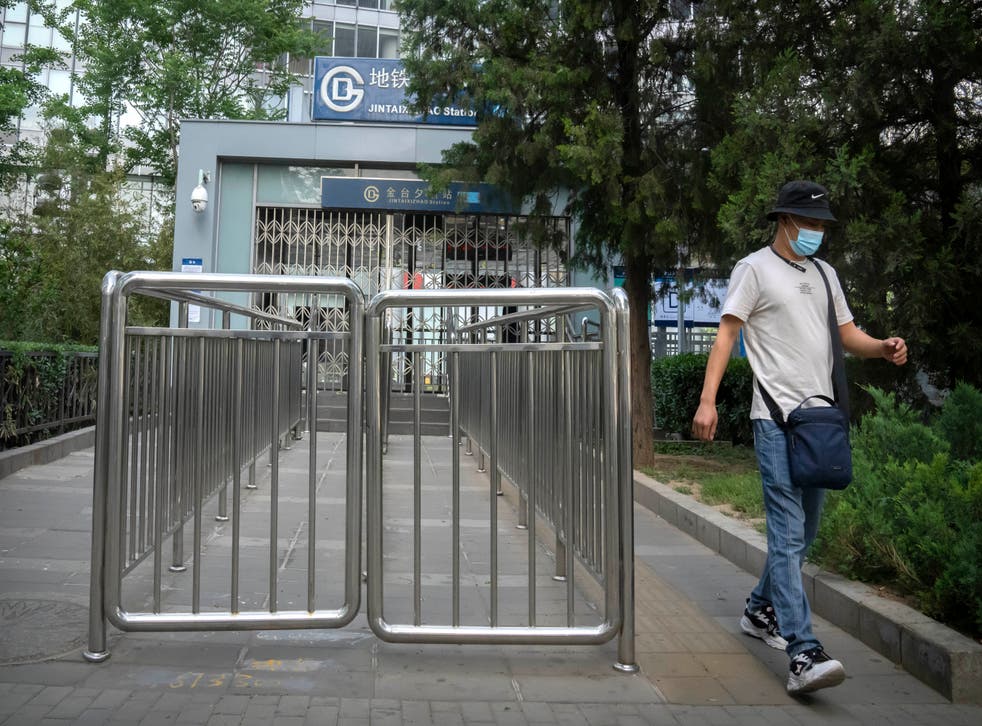 China's capital city of Beijing has shut down several metro stations and bus routes in an attempt to curb the spread of Covid-19 and rising cases across the country.
Several people were seen returning from shuttered subways as authorities shut down more than 40 metro stations and closed 158 bus routes, mostly in the Chaoyang district.
However, the subway closings had a relatively low impact on the city as China observed the Labor Day holiday this week with many commuters in the capital of 21 million already working from home.
Register for free to continue reading
Registration is a free and easy way to support our truly independent journalism
By registering, you will also enjoy limited access to Premium articles, exclusive newsletters, commenting, and virtual events with our leading journalists
Already have an account? sign in
Register for free to continue reading
Registration is a free and easy way to support our truly independent journalism
By registering, you will also enjoy limited access to Premium articles, exclusive newsletters, commenting, and virtual events with our leading journalists
Already have an account? sign in
Join our new commenting forum
Join thought-provoking conversations, follow other Independent readers and see their replies