'We won't rest until we find our friends': Beirut fire department search teams hunt for missing firefighters in blast epicentre
Over a week after the explosion, dozens of people are still unaccounted for, writes Bel Trew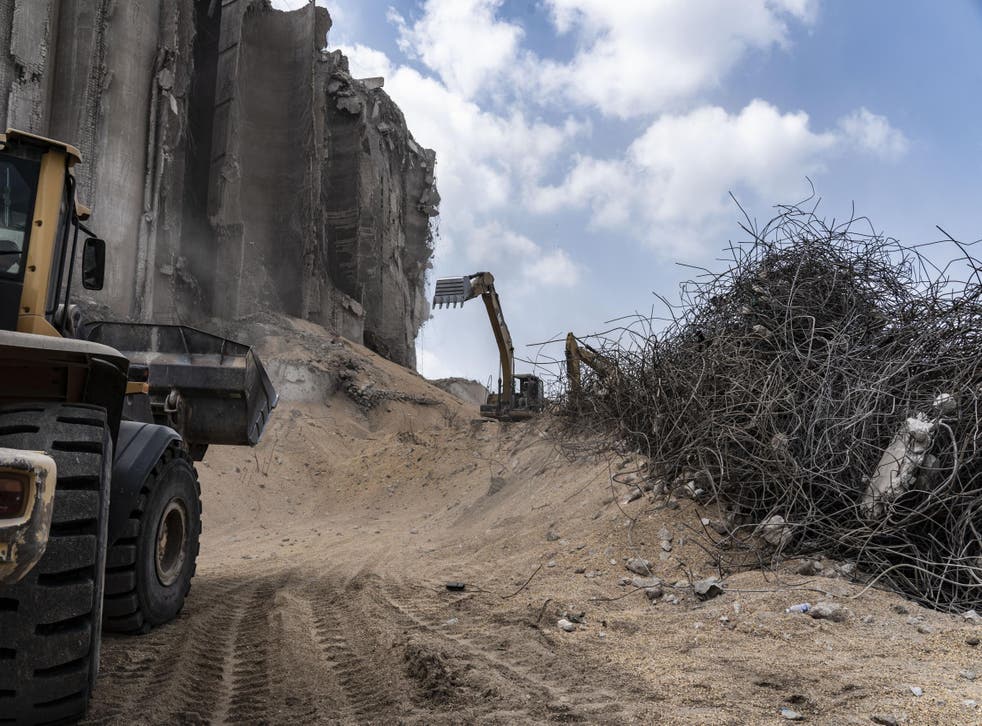 As if sick with heat, the bulldozers claw slowly at the mound of earth and corn piled high against the city's bombed-out silo.
Air, choked with toxic dust, whistles through the tumbleweeds of iron: all that remains of Beirut port and the warehouse at the epicentre of Tuesday's explosion.
Beside it, two beached boats lie limp on their side in a 200m water-filled crater that was once a sprawling dock.
Join our new commenting forum
Join thought-provoking conversations, follow other Independent readers and see their replies