Dutch voters head to socially distanced polls in election dominated by coronavirus
Prime minister Mark Rutte is widely expected to be re-elected, reports Samuel Osborne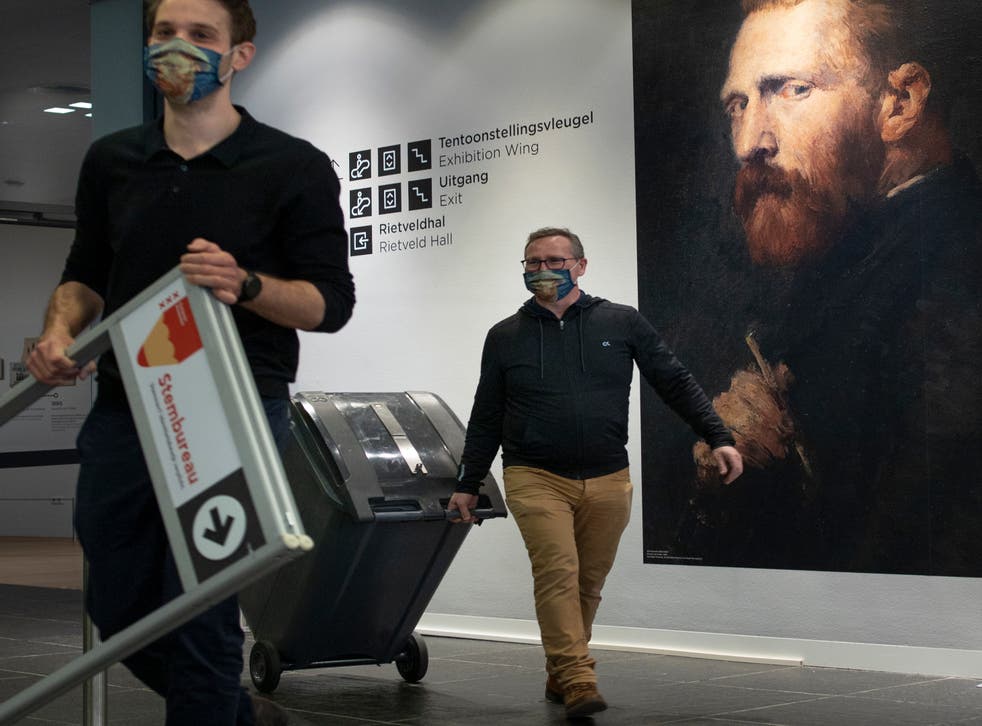 Dutch voters have begun casting their ballots at socially distanced polling stations in an election dominated by the coronavirus pandemic.
Drive-through voting for cars and bicycles opened on Monday in an election which will be spread over three days to allow people to vote in a Covid-safe way. The first two days are intended for vulnerable groups and the elderly, who have been given expanded options for mail-in and proxy voting, while Wednesday marks the official date of the election.
The conservative People's Party of Freedom of Democracy (VVD), led by the Netherlands' prime minister, Mark Rutte, is expected to win the most seats, allowing the party to form a new governing coalition and making Mr Rutte the country's longest-serving leader, despite his government collapsing in January over a scandal about child benefits.
Join our new commenting forum
Join thought-provoking conversations, follow other Independent readers and see their replies