Spain's disappearing beaches: Climate change and overdevelopment threaten 'national treasures'
Tourists are piling back to Spain after the pandemic, but the country's famous beaches are under threat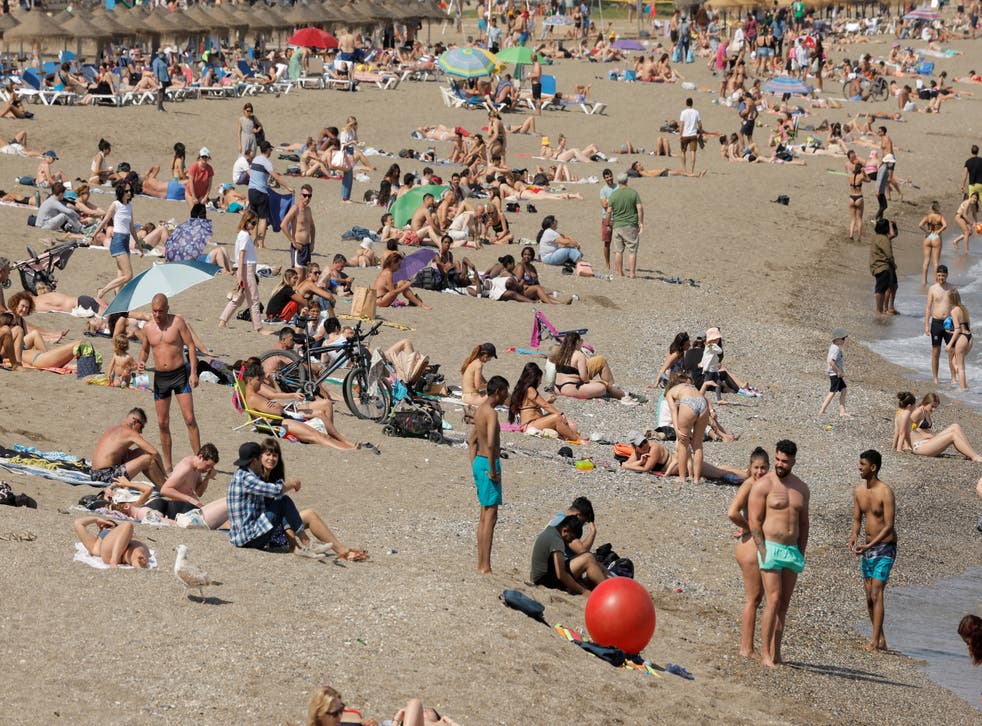 Leer en Español
After two years of Covid, British tourists are finally returning in force to Spain's golden beaches – but may be surprised at what they find.
Ecologists fear that unless action is taken soon, there will be few beaches left to savour. From the Costa Brava in the north to the Costa del Sol in the south, Spain's coastline is being washed away by violent storms blamed on climate change. Critics say there are no long-term measures to halt erosion.
The Spanish government will launch a national plan later this year, supported by European Union recuperation funds, to save the country's 11,000 km (7,000 miles) of coastline from the effects of climate change. Beaches in popular tourist destinations like Malaga, Almeria and Cadiz have suffered from erosion, rising sea levels and overconstruction next to the sea.
Register for free to continue reading
Registration is a free and easy way to support our truly independent journalism
By registering, you will also enjoy limited access to Premium articles, exclusive newsletters, commenting, and virtual events with our leading journalists
Already have an account? sign in
Register for free to continue reading
Registration is a free and easy way to support our truly independent journalism
By registering, you will also enjoy limited access to Premium articles, exclusive newsletters, commenting, and virtual events with our leading journalists
Already have an account? sign in
Join our new commenting forum
Join thought-provoking conversations, follow other Independent readers and see their replies