The honeymoon is over already: Germany's new government faces backlash before it takes power
In normal circumstances the arrival of a new leader might bring hope, but the mood is sour in Germany as Olaf Scholz takes power, reports Erik Kirschbaum in Berlin
Sunday 05 December 2021 15:33 Comments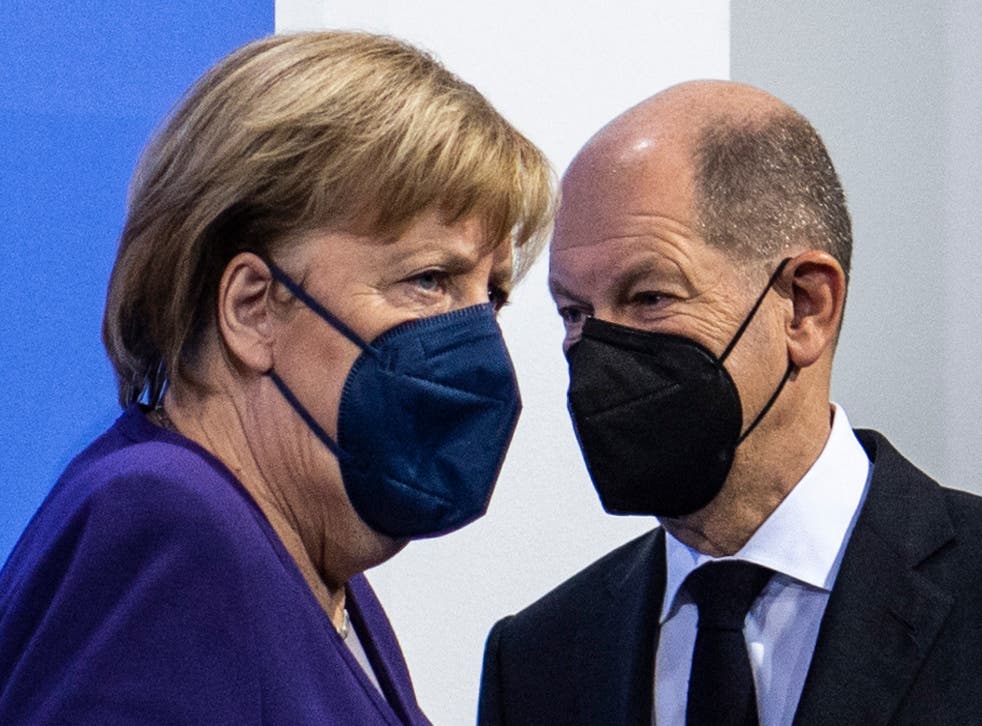 There is not usually much joy in the air during the dark, wet, and mostly sunless Decembers in Germany. But this year has been especially bleak in Europe's leading nation with millions in foul moods as just about everything seems to be going wrong.
The moaning and groaning in the increasingly polarised nation has been contagious and can be traced back to another infectious disease – Covid-19. The ominous rise in the virus death toll here is due to an autumn surge that went unchecked for far too long. Exacerbating the downward spiral is that the public seems to be losing faith in their elected leaders at a critical juncture in the pandemic and the country's post-war history with a change in government next week.
The surly atmosphere on the streets and in shops, where countless disputes over mask-wearing and vaccination status have erupted, is all the more remarkable considering Germany will inaugurate a new centre-left chancellor, Olaf Scholz, on Wednesday – a change of power that will mark the end of 16 years of conservative governance.
Join our new commenting forum
Join thought-provoking conversations, follow other Independent readers and see their replies