Smoking out the enemy: How Ukraine is using e-cigarettes to fight a drone war against Russia
Resourceful Ukrainians are using batteries from discarded vape pens as a way to power drones on the front line. Bel Trew reports from a lab in Kyiv where production has begun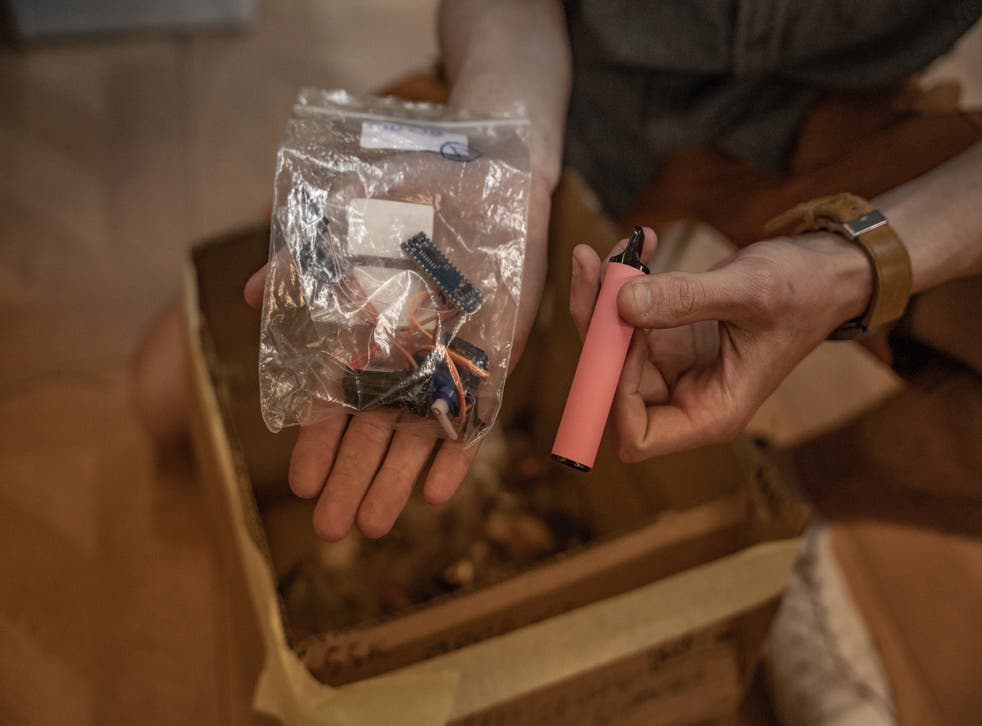 Few would connect vaping with armed drones.  But in a busy workshop in Kyiv, disposable electronic cigarettes have become the newest weapon of war.
Across the country, Ukrainians have launched groundbreaking initiatives to support and even arm the Ukrainian military against Russia, after President Putin's considerably larger army invaded in February.
A new and unusual one has just been launched by engineer and PhD student Maksym Sheremet and his organisation "Drone Lab".
Join our new commenting forum
Join thought-provoking conversations, follow other Independent readers and see their replies