Sweet bread, apples and the tree of happiness: Yazidi weddings bring persecuted community together
'It's really important for us to attend these events and maintain these traditions, especially now that many of us live abroad,' wedding guest tells Lemma Shehadi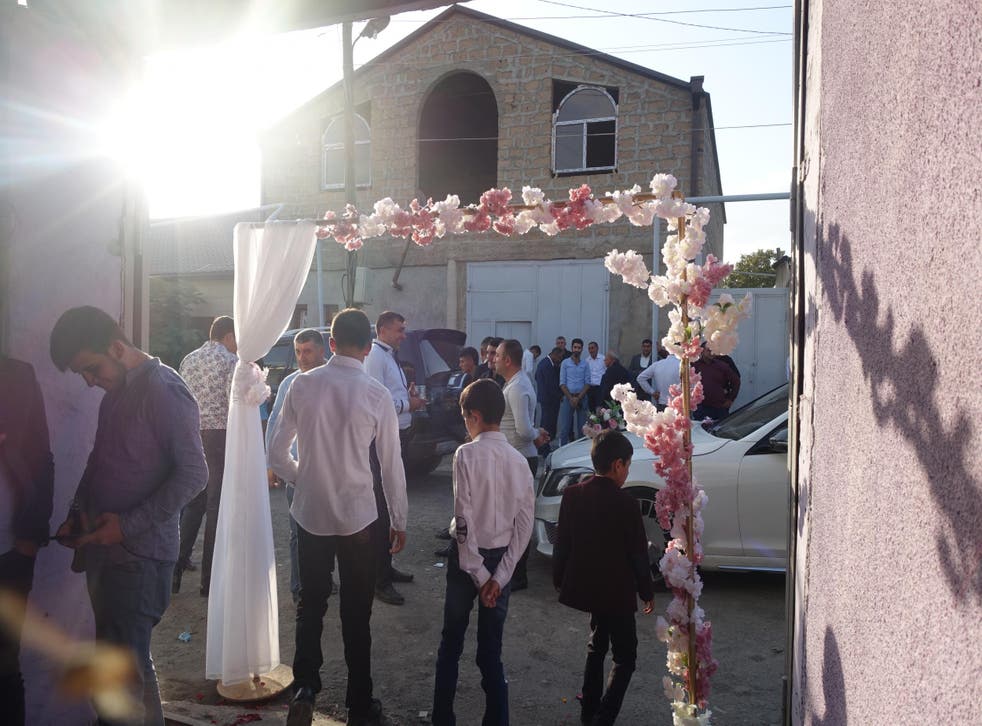 The dirt roads of Aintab, a village outside the Armenian capital of Yerevan, are narrow and rocky. But they are just wide enough to fit a procession of honking cars. Heading the convoy is a white Mercedes decorated with pink flowers and white ribbons.
The driver has brought Jemma, 19, a newlywed bride, to the 21-year-old groom Artur's family home.
As she walks out of the car towards the house, a trio of musicians play the drums and zurna, an eastern Anatolian flute. The groom's family and friends dance around her, holding up loaves of sweet bread and other welcome gifts.
Join our new commenting forum
Join thought-provoking conversations, follow other Independent readers and see their replies