The Independent's journalism is supported by our readers. When you purchase through links on our site, we may earn commission.
The eight best Bordeaux wines
With so much diversity, France's largest wine region has much to offer. Nuria Stylianou takes a look at the top Bordeaux wines to try, from hearty reds to modern thirst-quenchers
Nuria Stylianou Comments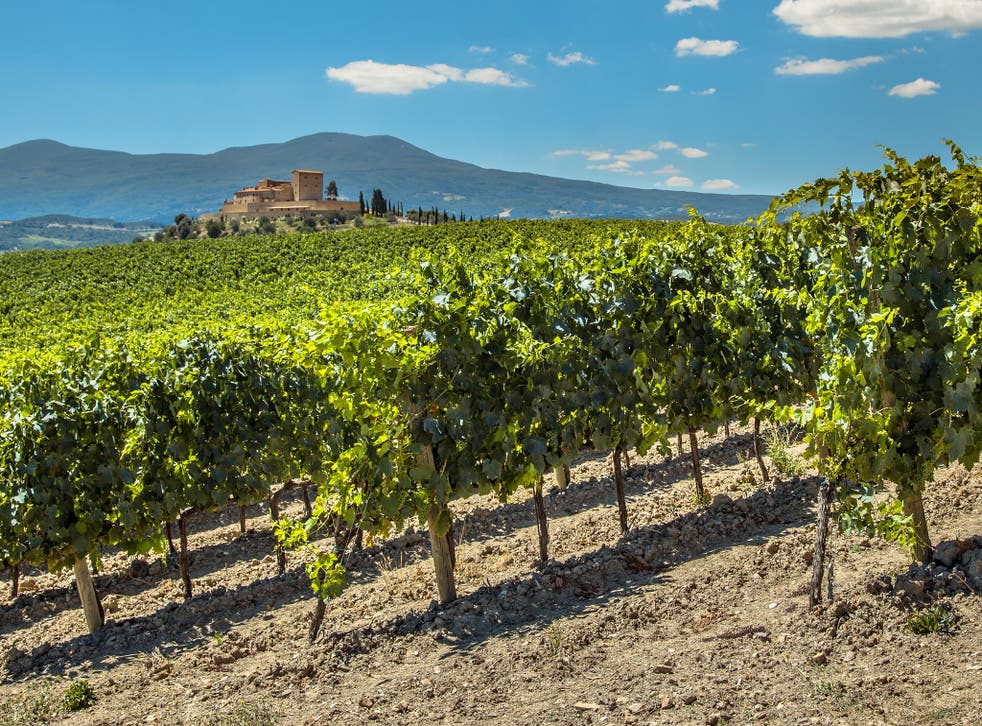 Say "Bordeaux" and you think of hearty, expressive red wines or sweet Sauternes. A region steeped in history dating back to Eleanor of Aquitaine, you might even think the wines are pricey with nothing new to offer.
But in fact the first grape variety planted in Bordeaux, in 1736, was sauvignon blanc. And Fiona Juby, the UK's market consultant for the Bordeaux Wine Council, points out: "It's a common misconception that Bordeaux wines are all grand crus and expensive. The vast majority sit in the £6 to £20 bracket, making Bordeaux wines more accessible to the average consumer. The majority of wine being exported is of the more affordable style, offering superb quality and value for money."
With so much diversity, France's largest wine region is increasingly focusing on still, dry white wines, made from sauvignon, sémillion, muscadelle and sauvignon gris. The grapes are blended in countless combinations and from a vast range of different terroirs, creating dry whites varying from gluggable to complex. Younger styles are refreshingly crisp and fruit forward, while the premium whites, such as those from Pessac Léognan, see some oak and have a rich mouthfeel and a nutty complexity to complement the fruit.
Bordeaux also produces impressive rosé wines made from merlot and cabernet sauvignon grapes, as well as clairet, one of the region's oldest – and often forgotten – wines. Clairet is a very light red but enjoyed as a more full-bodied rosé. Compared to rosé production, maceration times can be up to two or more days instead of a few hours, producing wonderfully aromatic wines with ripe strawberries, raspberries, cranberries and blackcurrants, giving a rich, round and velvety style with low tannins. Back in the 13th century, all reds were actually clairets, and this is where "claret", our word for Bordeaux reds, comes from. Less well known in the UK, clairet is definitely worth tracking down.
The Dordogne and Garonne rivers divide the vineyards of Bordeaux, and with 6,300 wine growers, it's easy to lose your way through the different styles. And with such a strict classification structure, some excellent dry whites made in unexpected appellations, such as médoc or sauternes, are released under the generic Bordeaux appellation, so it's a good idea to experiment until you find your favourites.
And while the finest vintages of Bordeaux reds are out of most people's price range, young wine makers such as Charlotte Molinari from Château Pont de Brion, in Graves, are making lighter, more modern styles – thirst-quenchers, that you would happily enjoy with a plate of charcuterie.
Young wine makers are bringing the region's reputation up to date – inspiration that can also be seen in sweet Bordeaux wines. Château Dauphiné-Rondillon, in Loupiac, is making wonderfully elegant, modern styles with refreshing acidity and minerality that don't need to be saved for the cheese course. A glass of its 2007 Cuvée D'Or with a starter of salmon tartare, smoked herring or even a bowl of wasabi peas is a great way to begin your evening.
So, help Bordeaux in its quest to dust off its intimidating Old World reputation. Try one of these – they all stand up well to the newer, trendier wine regions.
2016, Château de Rouquette Sauvignon Blanc
£7.91 exc VAT per bottle (minimum order is one case)
Château de Rouquette – a blend of 80 per cent sauvignon blanc and a drop of semillon – is the best-selling white wine at Bruno Loubet's Grain Store restaurant in King's Cross. The grapes are macerated on their skins for 18 hours on nitrogen to preserve their aromatic potential, giving a clean, crisp and zesty wine.
2014, Château Pont de Brion, Graves
£30.35, The Oak N4
Château Pont de Brion, in Graves, has been producing wines for generations. Now Charlotte Molinari, the fifth generation of the family, is leading the way, producing wines passed down from her father as well as creating her own new range. In keeping with family tradition, the Pont de Brion is a blend of two-thirds semillon and one-third sauvignon.
Call 020 7684 1294
2016 Château Couronneau
£10.75, Vintage Roots
From the biodynamic estate of Château Couronneau, this fresh and lively blend of sauvignon blanc and sauvignon gris has a good balance of citrus and sweet mango against a backdrop of flinty minerality. A long maceration and low-temperature fermentation keeps the flavours intense but never overdone.
Sainsbury's Taste the Difference Bordeaux Rosé
£7, Sainsbury's
Predominantly merlot grapes with 20 per cent cabernet sauvignon, Sainsbury's Taste the Difference rosé is full of fresh strawberry, raspberry and grapefruit on the nose, a touch of juicy sweetness on the palate and a crisp finish. Perfect with nibbles, tapas or simply enjoyed on its own in the sunshine. Surprisingly good.
2009, Chateau de la Huste Fronsac
£25.50, Le Bon Vin
Château de la Huste, the 18th-century property in Saillans, Fronsac, has an enchanting beauty that flows into Brigitte Rullier's merlot-based wines. The 40-year-old vines are grown on one of the highest parts of the town, giving the name La Huste (or "bump" in old French) to the wine. The 2009 is a blend of 90 per cent merlot and 10 per cent cabernet franc, garnet red in the glass and endlessly delicious with freshly crushed raspberry, black cherry, plum and vanilla spice with smooth tannins and refreshing acidity. Wonderful to enjoy now, pair this medium-bodied wine with a hearty beef stew, roast lamb or chicken.
2015, Chateau Vignol Clairet
£12.99 +VAT, Shawbury Vintners
Made from merlot and cabernet sauvignon grapes in the valley of the Entre-deux-Mers, Château Vignol's 2015 clairet is full-flavoured and low-tannin. It is incredibly food friendly and so very versatile paired with canapés, tapas, main courses and spicy dishes. Bridging the gap between red and rosé, the fuller style means it also stands up to red meat dishes where rosé can sometimes fall short.
BBR Good Ordinary White
£9.25, Berry Bros & Rudd
A great go-to wine, this 100 per cent sauvignon blanc is equally comfortable enjoyed as a midweek tipple or at a smart weekend event. Fresh and crisp on the palate with none of the harsh green vegetal notes that can become tiresome. Very dependable in terms of quality and price, it's worth buying a few extra bottles to squirrel away for later. An ideal partner for goats cheese, as well as asparagus.
2015, L'Exuberance du Clos Cantenac Rosé
£19.95, Private Cellar
From Saint-Emilion, better known for its reds, L'Exuberance du Clos Cantenac is a delicate rose petal pink in the glass. With white stone fruit, succulent wild red berries, caramel and cream notes, each sip feels silky and elegant. Well structured, with a hint of smoky spice and balanced acidity, it works well with food or thirstily quaffed by itself as a sundowner.
Register for free to continue reading
Registration is a free and easy way to support our truly independent journalism
By registering, you will also enjoy limited access to Premium articles, exclusive newsletters, commenting, and virtual events with our leading journalists
Already have an account? sign in
Join our new commenting forum
Join thought-provoking conversations, follow other Independent readers and see their replies