Cactus is coming to a menu near you
A staple in Mexico for hundreds of years, environmentally sustainable and with plenty of health benefits, is it time we start eating it?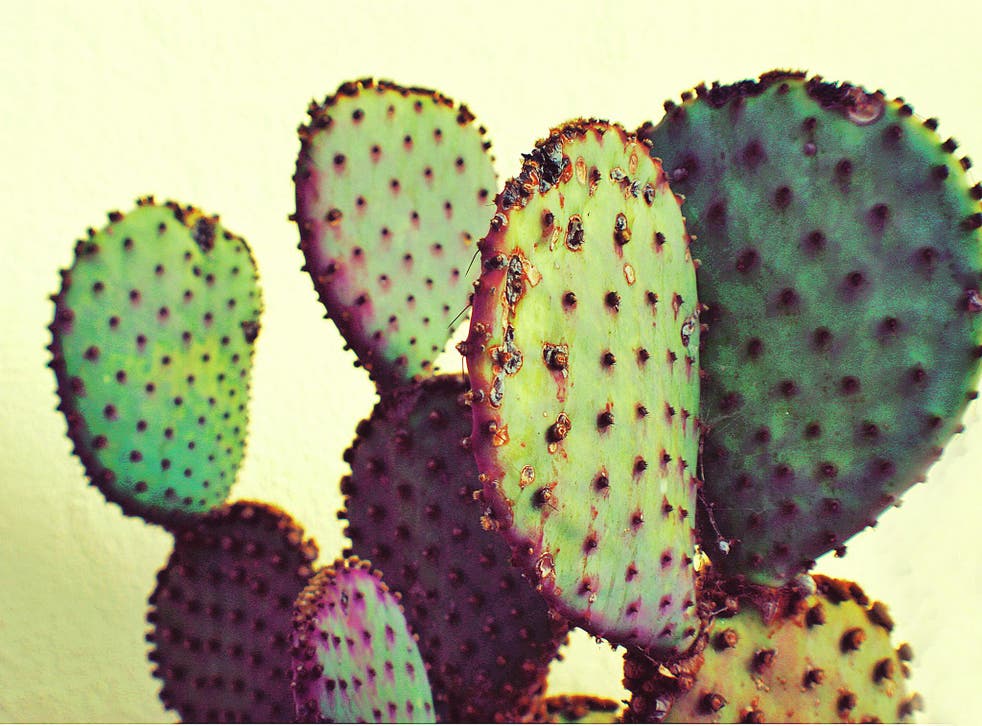 Cactus has been declared the new food trend of 2018, but the fruit, traditionally called nopales, has been a staple of the Mexican diet for hundreds of years.
The fruit has a similar taste to a sour green bean, and although it is usually served boiled, it can be enjoyed raw too. Once its thorns and spines are removed, it is the perfect addition to any Mexican stew, egg dish or salad.
Its popularity is growing due to its versatility. Cactus can be incorporated into a range of foods, from jams, candies, teas to alcoholic cocktails.
And people are catching on to the many benefits the fruit has to offer. As a fruit full of antioxidants, it reduces oxidative stress and will keep blood sugar levels in check. It is also is used to aid skin conditions, intestinal issues and hangovers.
In the future, the fruit may become more necessary around the world as food security becomes a bigger concern. Not only does cactus grow well in dry climates, but its pads hold water, which will undoubtedly come in handy as fresh water becomes harder to come by.
It's been a long time favourite in Mexico, but cactus has recently become a popular food at restaurants across the pond too.
At Molè Taco Bar, you can try out the cherry and tomato and cactus salad, or if you want something a bit heavier, indulge in the grilled nopales tacos at Mestizo London.
If you dare to step further outside of your comfort zone, try Latin Caribbean fusion food at Guanabana. There, they serve pickled cactus fries with a chive and sour cream sauce.
And don't worry – If you find yourself hankering for nopales at home, you can order them from multiple Mexican supply stores online, such as MexGrocer and Sous Chef.
Join our new commenting forum
Join thought-provoking conversations, follow other Independent readers and see their replies