The Independent's journalism is supported by our readers. When you purchase through links on our site, we may earn commission.
4 Dragons' Den companies to know this week, from Fussy deodorant to Votch watches
A liquor company and a doggy-friendly service also sought investment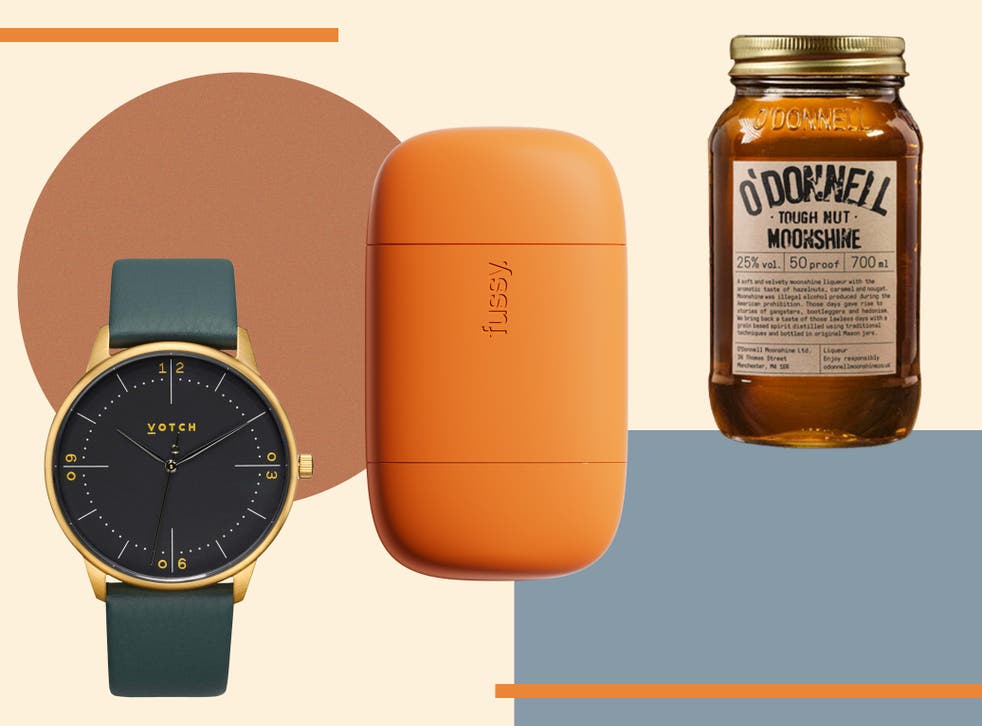 The eighth episode of Dragons' Den has just concluded, and it was just as fiery as last week's go-around. While we saw some intriguing businesses enter the den this week, it seems like only one really captured the fearsome five's attention enough to make them part with their cash – a refillable deodorant subscription service called Fussy.
We also saw a dog-friendly restaurant-finding business; a moonshine liquor company, packaged up in fancy mason jars; and a vegan-friendly timepiece start-up.
The dragon drama also made a return this week as Steven Bartlett and Touker Suleyman continued to butt heads in the den, after it all first kicked off in episode six over eco-friendly wipes for your behind, and again tonight as Bartlett challenged Suleyman on his claim that he could replicate the refillable deodorant brand for £100,000 tomorrow – "easily". We live for the drama.
Last week was a more successful affair for three out of the four entrepreneurs pitching their businesses to the investors, with the dragons choosing to pour their cash into a cold brew coffee company, a charity donation app called Toucan and an indoor rocker plate bike start-up called TurboRocks.      
But if it's moonshine, refillable deodorants or vegan watches you want, then we've got you covered. We've rounded up everything you need to know about this week's businesses and where you can buy their products (or find a place to take your pooch) below.
Read more:
Register for free to continue reading
Registration is a free and easy way to support our truly independent journalism
By registering, you will also enjoy limited access to Premium articles, exclusive newsletters, commenting, and virtual events with our leading journalists
Already have an account? sign in
Register for free to continue reading
Registration is a free and easy way to support our truly independent journalism
By registering, you will also enjoy limited access to Premium articles, exclusive newsletters, commenting, and virtual events with our leading journalists
Already have an account? sign in