Vaping deaths: Are e-cigarettes really safer than smoking tobacco? A complete guide to the facts
Emma Snaith
Tuesday 12 November 2019 11:24 Comments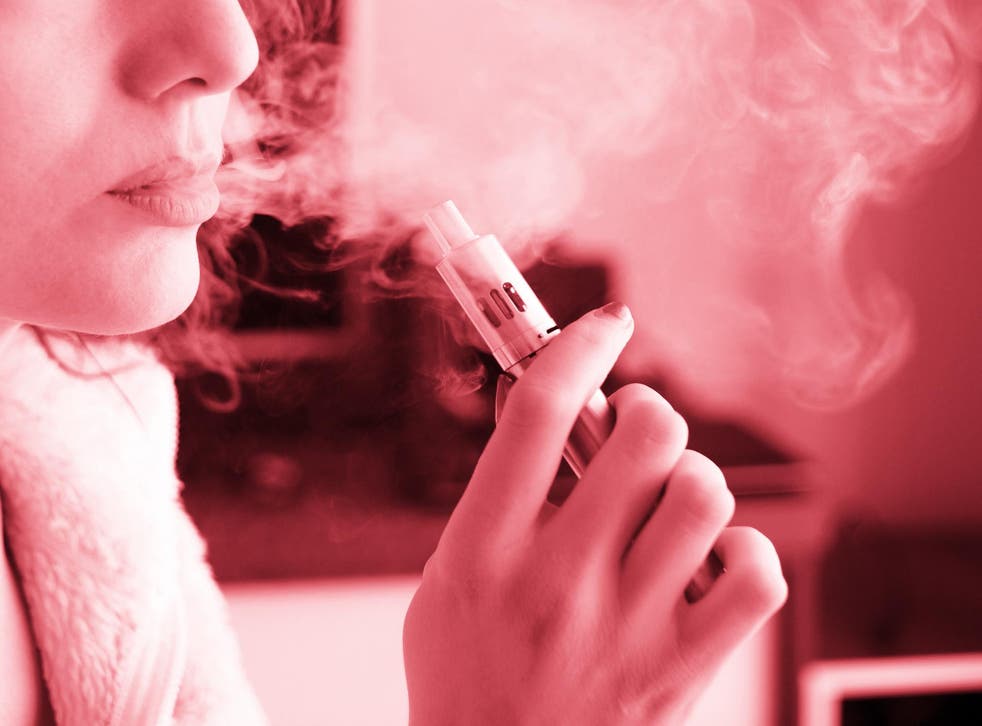 (Getty Images/iStockphoto)
Vaping has been heralded as a healthier alternative to smoking cigarettes, but what do you need to know about the risks attached?
In the US an outbreak of vaping-related illnesses has been linked to 39 deaths and 2,000 cases of lung injury, according to the Centers for Disease Control and Prevention.
Donald Trump is now considering plans to ban all flavoured e-cigarette products following the spike in lung illnesses. Health chiefs in the US are warning people to avoid vaping completely until the cause of the deaths is clear.
It is thought that Vitamin E acetate, an oily chemical added to some THC vaping liquids, could be behind the mystery illness after the substance was found in every lung fluid sample from afflicted patients.
But in the UK, no vaping-related deaths have been confirmed and health officials continue to endorse e-cigarettes as an effective way to quit smoking.
Meanwhile, a number of countries including India, Brazil and Thailand have banned e-cigarettes over growing health concerns. Yet the number of adults who vape around the world is expected to reach almost 55m by 2021, according to market research group Euromonitor.
Register for free to continue reading
Registration is a free and easy way to support our truly independent journalism
By registering, you will also enjoy limited access to Premium articles, exclusive newsletters, commenting, and virtual events with our leading journalists
Already have an account? sign in
Register for free to continue reading
Registration is a free and easy way to support our truly independent journalism
By registering, you will also enjoy limited access to Premium articles, exclusive newsletters, commenting, and virtual events with our leading journalists
Already have an account? sign in
Join our new commenting forum
Join thought-provoking conversations, follow other Independent readers and see their replies