The Independent's journalism is supported by our readers. When you purchase through links on our site, we may earn commission.
10 great health and beauty ideas to boost your self-care routine
From home gyms and delicious-smelling candles to innovative hair treatments and high-tech skincare, these products will help you look and feel good 
Friday 19 March 2021 09:56 GMT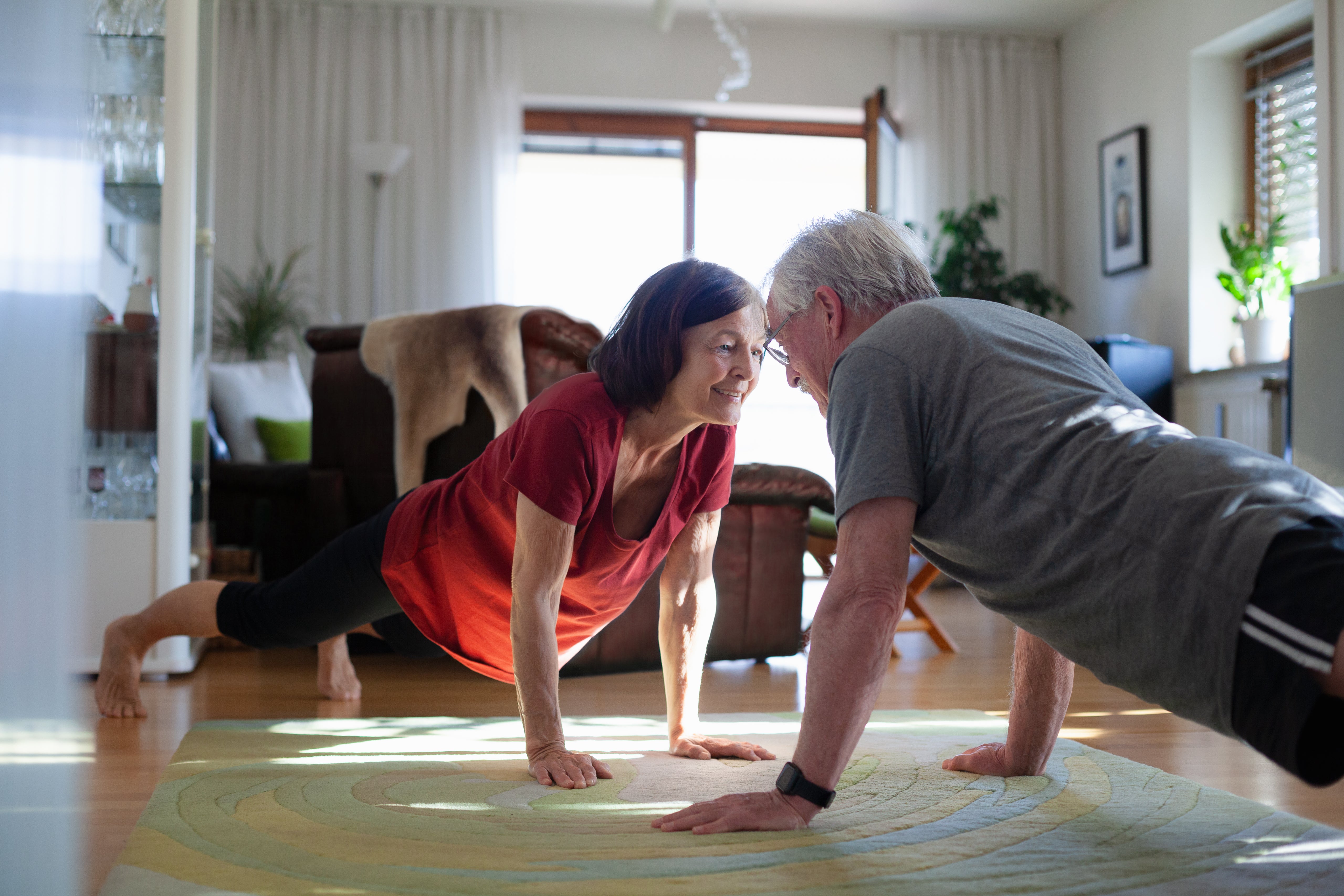 As the days grow warmer and the nights shorter, a little self-care might be the perfect antidote to a socially distanced spring — much of which still likely to be spent at home. We've found 10 things that will help you stay positive and feeling like your best.   
Enjoy the benefits of aloe vera
Aloe vera is a sought-after ingredient in the cosmetics industry known for its beneficial properties. The plant may be native to North Africa, but it also grows abundantly in the sun-kissed Canaries, absorbing minerals from the volcanic earth and Atlantic trade winds. This is where Atlantia finds the all-natural aloe vera it uses in its range of skincare. It respects the natural properties of the ancient plant — using cold stabilised, pure Aloe vera juice, eschewing concentrated or powdered forms. Aloe vera has long been believed to have multiple benefits for your skin — now at your fingertips.
Enjoy a 25% discount by using code PUREALOE at atlantialoe.com. Valid until 31 March 2021.  
Try an AI exercise bike to improve your fitness
What if you could do a full cardio workout in under nine minutes? This exercise bike from CAROL uses an artificial intelligence algorithm to tailor each workout, promising the same effect as a 45-minute run with only 40 seconds of hard work. From losing weight to reducing blood pressure and reducing blood sugar, research has shown that just three sessions a week will improve both your health, fitness and wellbeing. Each session is made up of two 20-second sprints, along with eight minutes for warming up and down.
Visit carolbike.com
Set your own goals with a home gym
Worried about lockdown having an impact on your exercise routine? Starting a home gym could be the solution. JLL Fitness is here to support you and help identify the best products to suit your abilities. Its extensive range of fitness equipment will meet the needs of everyone from beginners to advanced users. As well as treadmills, bikes, rowing machines, Olympic barbells and weight plates, JLL Fitness can also supply you with the foundation of your home fitness set-up. The company also stocks an array of protective flooring, weight racks and other accessories to ensure your home gym is the best it can be. Take control of your fitness goals and start your own home gym today.
Explore the range of products at jllfitness.co.uk
Give high-tech skincare a try
Profound RF Microneedling is a one-off, nonsurgical treatment that uses radio-frequency (RF) injectable energy, and delivered by a qualified doctor. Its clinically proven to create up to five times more elastin, two times more collagen, and increased hyaluronic acid to keep skin strong, elastic and flexible. Pulse Light Clinic London is a doctor-and nurse-led clinic that offers a range of skin and body treatments using the latest innovative laser technology. It operates across three clinics in London and welcomes walk-ins. To book your free skin consultation today visit pulselightclinic.co.uk
Get up to 20% off with discount code APL20. Offer valid until 1 June 2021.
Relax and practice self-care with premium vegan candles
Our brains are exposed to millions of stimuli every day, which makes taking time to wind down and calm our thoughts vital for a healthy mind and body. Vegan Bunny has the solution: the family-owned company handcrafts candles using natural ingredients. The beautiful scent of Natural Lavender Candles' has made it one of their most popular offerings; it is created from soy wax and pure lavender essential oil to calm the mind and body. The perfect indulgence at the end of a long day, it can fit in with other calming rituals such as meditations, reading time and self-care routines.  All Vegan Bunny candles are handmade in Britain using natural and sustainably sourced ingredients and delivered using plastic-free packaging.
Enjoy 10% off when using code METIME at veganbunny.co.uk. Offer code valid until 1 October 2021.
Untangle the challenges of maintaining long hair
It's been quite a while since many of us had our last haircut, and we're having to contend with new challenges to go along with our new look and our longer hair. That's where 4 Your Long Hair comes in: developed in conjunction with Long Hair in London, top-quality products uniquely designed for improving and maintaining the appearance of your long hair. The range of shampoos, conditioners, lotions and treatments is formulated without sulphates, silicones or parabens to help repair and maintain the look of shoulder length to long hair. For best results, follow the free tutorials available at 4yourlonghair.com.
Enjoy a discount of 20% by using code GMF20 at 4yourlonghair.com . Offer code valid until 30 April 2021. 
Discover the world of CBD
CBD is an exciting but potentially bewildering new prospect for many of us. Lady A aims to demystify the increasingly popular world of CBD, with beautifully packaged premium CBD products to suit your needs. Lady A uses one of the richest Broad Spectrum Hemp Extracts assuring high quality CBD, with 20 terpenes and a range of 15 other cannabinoids without the unwanted THC. The brand doesn't cut corners, providing accurate labelling that can be trusted. Lady A's Daily Fix Capsules are a perfect entry point, with doses designed to gently build up your levels of CBD. The reviving blend of matcha green tea, broad spectrum CBD hemp extract and rosehip oil provides a slow release of caffeine and CBD throughout the day, without any coffee jitters. Perfect for those looking to experience a more gradual effect of CBD. The range includes balms, tinctures, patches and candles. ladya.health
Enjoy a 10% discount using the code LADYAHEALTH21, valid until 30 May 2021. 
Revitalise your look with discreet hair extensions
The Hair Extension Group aims to introduce the world to its unique technique of applying weave/weft hair extensions. The trademarked Naked Weave method involves using a clever sewing pattern and microbeads. There's no glue, no heat and no braids, resulting in no visible connections and making it easier to wear your hair in a variety of styles, including high ponytails. The technique was created by entrepreneur and hair extension pro Ola Goldsmith who has gone on to establish the first training academy of its kind in the UK, offering online training courses as well as classes at locations throughout the UK. 
Visit thehairextensiongroup.co.uk to find your nearest technician or use code 'news10' for 10% off products and training courses. Offer valid until December 2021. 
Give your skin and hair some all-natural TLC
Sakrid is a UK-based self-care brand on a mission to remove harmful toxins and chemical ingredients from the lives of consumers. The range is aimed at customers who want to be more selective and considered with their health and wellness and expect high quality products. Even though the beauty industry is regulated, there are still many questionable ingredients and formulas that are permitted. Sakrid has created a range of skincare and haircare products that removes all harmful chemicals and toxins without compromising on quality.  
Enjoy 20% off your purchase by using code NATURAL20 at sakrid.com. Offer valid until 30 June 2021. Code limited to one use per customer. 
A natural approach to looking after your hair
Our hair can be affected by the stresses of modern life and can benefit from the occasional boost. Hair Divine's plant-based food supplement is made from natural sources and is free of additives and preservatives. A special formula of ingredients — including bamboo shoots, brewer's yeast, amino acids and B vitamins — work together to deliver the right balance of nutrients and vitamins, with the aim of helping with hair regeneration. Developed specifically for women at all stages in life, Hair Divine is also suitable during pregnancy and breastfeeding. Formulated so just one tablet per day will suffice to help the growth and health of your hair. 
From £29.99 for a two-month supply. Available at hairdivine.co.uk or at Amazon