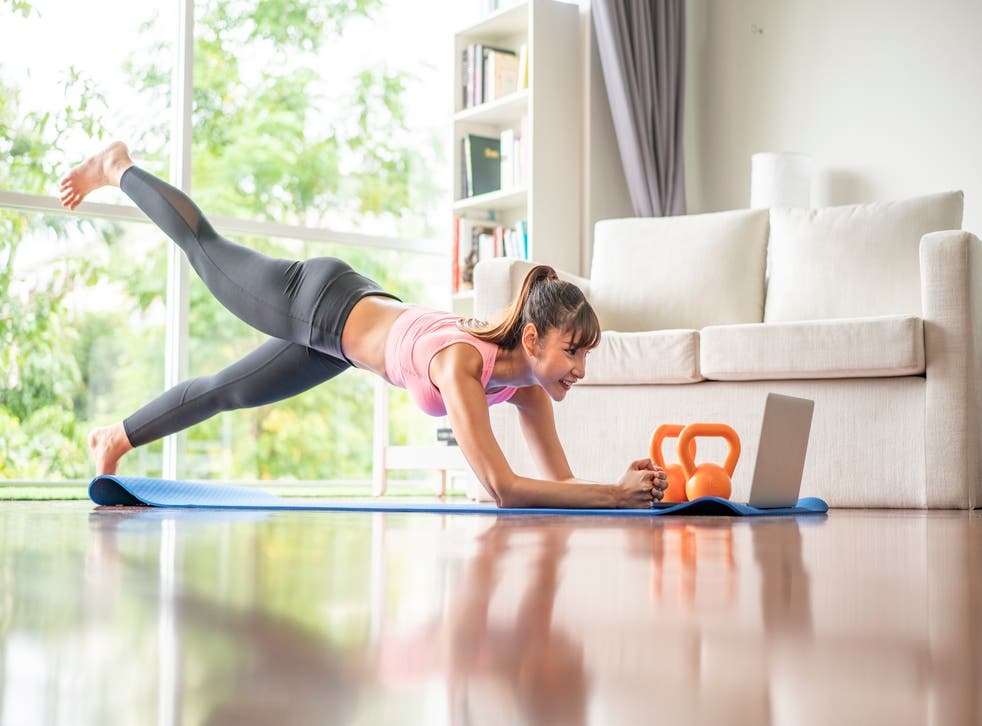 Boost your fitness and wellbeing this winter with these 10 great ideas
Wellness trends that are making waves this winter
Monday 18 October 2021 10:17
From plant-based protein to heart valve disease awareness, these are some of the most important health, fitness and wellbeing products and services out there.
Introduce a premium supplement to your beauty regime
Designed by pharmacists to combine high-quality collagen with nine other ingredients, LUNIXR is a unique complex to complement your beauty regime. The formula aims to support youthful looking skin through supplementation of collagen, vitamins, minerals, and natural extracts. Biotin and zinc contribute to the maintenance of hair and skin, selenium helps to maintain healthy nails, whilst the combination of vitamin C and zinc supports your immune system. By taking just three capsules daily, LUNIXR collagen complex is a one stop solution for your complete beauty regime and health support. Get 30% off your first order with the code BEAUTY21. Offer valid until 31 December 2021.
Visit Body Sculpting UK for more information or call 07743 870413
lunixr.com
Discover high-tech body sculpting techniques
Body Sculpting UK aims to help shape your body just the way you want it through safe and effective ultrasound procedures. Their nonsurgical, skin-tightening treatments target the deepest layer of the skin by using high-intensity focused ultrasound, resulting in a lifted and tightening appearance. Treatment areas include arms, stomach, bum, back of thigh, back, neck and face. Enjoy any body contouring treatments for £50 with the code BC50. Offer valid until 22 November 2021.
Visit Body Sculpting UK for more information or call 07743 870413
bodysculptinguk.com
Join the conversation about heart valve disease
Heart Valve Voice is a pioneering charity making good on its pledge to start 100,000 conversations about heart valve disease in 2021. Heart valve disease is a serious but treatable condition that affects 1.5 million people in the UK. Despite its prevalence, awareness of the symptoms of breathlessness, dizziness and fatigue is low. If it's diagnosed and treated early, people can return to a good quality of life. Heart Valve Voice is asking everyone to start a conversation about the symptoms of heart valve disease with a family member, friend, neighbour or colleague and contribute to nationwide awareness of the condition.
Join the 100,000 Conversations campaign today
heartvalvevoice.com
Ensure you are getting enough protein in your diet
The recommended daily allowance (RDA) for protein intake is 0.8g per kg of bodyweight. However, if you participate in regular exercise or you're on an energy-restricted diet, protein intake may need to be increased to at least double the RDA. Studies have shown just how essential protein is, by highlighting its impact on increasing and preserving lean muscle mass, combating age-related muscle loss, improving bone health and even maintaining or improving immunity. If you're struggling to meet your protein goals, you'll be happy to know that Kinetica Whey protein delivers 22 to 23 grams of protein per 30-gram serving. Simply add to milk or water to make a delicious protein shake or use as an ingredient in one of your favourite baking recipes.
uk.kineticasports.com
Find help dealing with lipomas
Lipomas are typically painless, soft, rubbery, moveable lumps protruding from the skin that can appear anywhere on the body. On rare occasions, however, they can be more sinister and change into cancers, so seeing a doctor may be helpful if you have any concerns. The expert team of doctors at London Dermatology Clinic has performed thousands of lipoma removals and has decades of experience, making them a top choice for patients looking for lipoma removal in London. This and many other skincare services are carried out by the award-winning team of doctors: Dr Asmat Din, Dr Haris Papanikolaou, Dr Andreea Anton, Dr Maham Khan and Dr Dariush Nikkhah.
Head here for more information
londondermatologyclinic.com/skin-surgery/lipoma-removal
Enjoy an effective CBD dosage that includes targeted vitamins
One of the most important aspects of using CBD effectively is knowing what dosage works for you. Satipharm's Advanced CBD Gelpell capsules contain the recommended dose of CBD and now its Advanced CBD Active and Focus products include targeted vitamins. By taking Satipharm CBD capsules rather than bottled CBD oil, you can be confident you'll receive the stated recommended dose of CBD via a more cost-effective solution. Use the code SATPACK25 to enjoy 25% off. Offer valid until 31 December 2021.
satipharm.com
Boost your plant protein intake
When we're being active we should be eating 1.6-2g of protein per kilo of body weight per day. But while eating plant-based protein is important for bodily and muscular functions, it's not always convenient. This is where the protein bars and powders from the award-winning company Awesome Supplements can help. Protein bars can be used as a quick breakfast, on-the-go snack, or post workout, while protein powders can be taken as a shake, used as a base for smoothies or added to morning porridge. Shop now and get 15% off your first order by using code AWESOME-IND15. Offer valid until 31 December 2021.
awesomesupplements.co.uk
Don't let winter get in the way of cycling
Is bad weather disrupting your cycling routine? Take on everything winter throws at you with Muc-Off. With the incredible Clean, Protect and Lube Kit you'll have the essential Nano Tech Bike Cleaner, MO-94 and Bio Wet Lubricant to keep your bicycle running at the top of its game. Don't let bad weather get in the way of rides to work or off-road adventures ever again with the Muc-Off Clean, Protect and Lube Kit. Get 20% off with the code STARTPEDALLING20. Offer valid until 31 December 2021. T&C's apply.
muc-off.com
Enjoy premium CBD
Cannabidiol, usually known as CBD, has grown in popularity in recent years, and many people have found that it can aid them in finding balance and reaching their wellness goals, whatever they may be. Orange County CBD is one of the leading manufacturers of CBD in the UK, with excellent customer reviews and a wealth of awards. The brand offers a huge range of products to discover. Save 25% across all Orange County CBD when you use the code WELL25 at checkout. Offer valid until 31 December 2021.
orangecounty-cbd.com
Stay hydrated on your next adventure
Super Sparrow's super-lightweight water bottles are built to go wherever your next adventure takes you. The Lightweight Series bottle is 25% lighter than other standard bottles, thanks to an innovative stainless-steel design, while the 18/8 pro-grade stainless steel walls are thinner to reduce weight while maintaining durability. The vacuum-insulated, stainless-steel body keeps temperatures locked in for hours, and the portable flex cap makes it easy to carry. Set off on your next hike in style with one of the many available colours and designs. Use the code BOTTLE15 to get 15% off. Offer valid until 31 December 2021.
supersparrow.com
Register for free to continue reading
Registration is a free and easy way to support our truly independent journalism
By registering, you will also enjoy limited access to Premium articles, exclusive newsletters, commenting, and virtual events with our leading journalists
Already have an account? sign in