The Independent's journalism is supported by our readers. When you purchase through links on our site, we may earn commission.
10 ways to improve your health, fitness and wellbeing
From setting up your home gym to trying the Keto diet, or making your own yoghurt - these are some noteworthy trends in the health world
Monday 12 April 2021 12:22 BST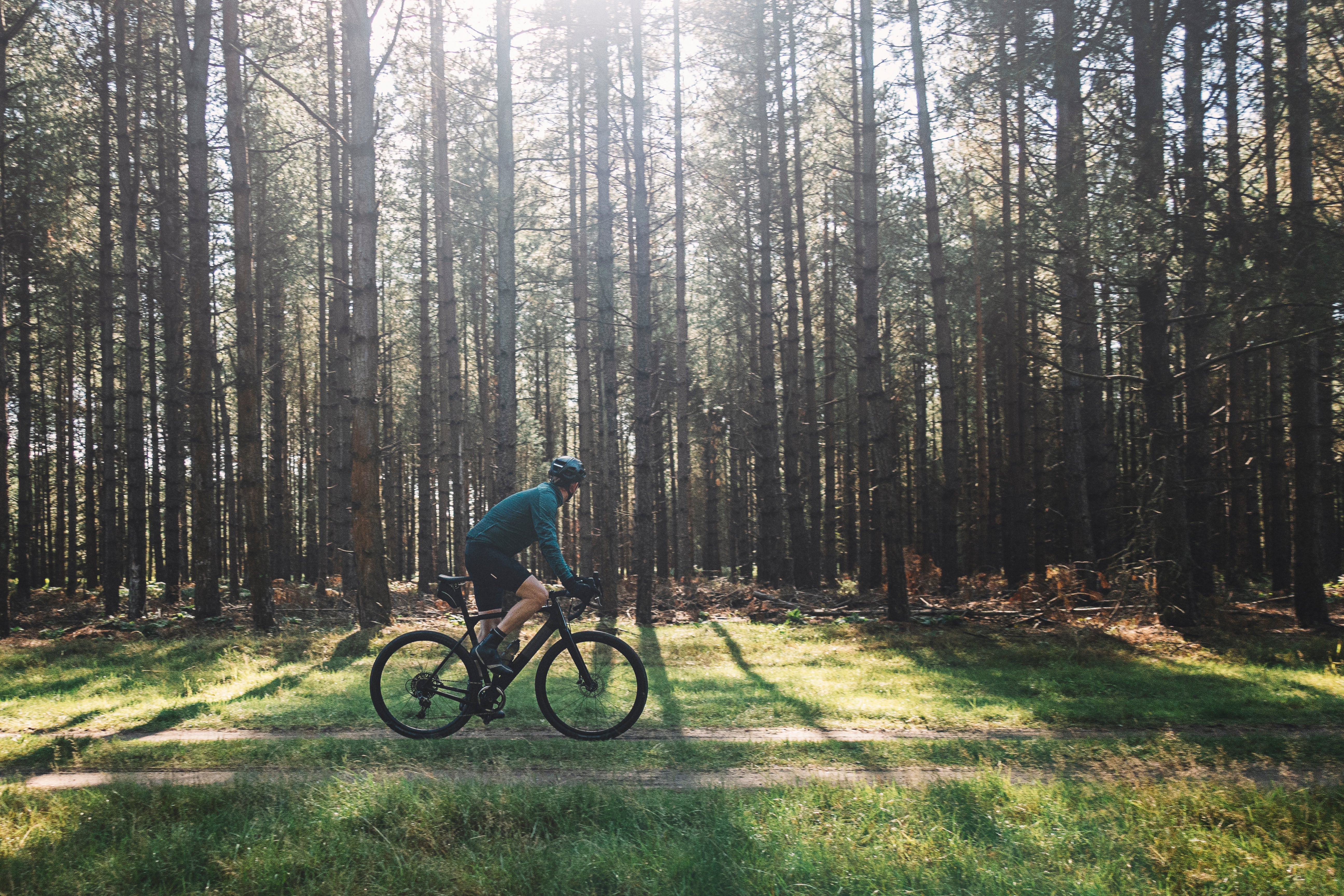 As we start easing out of lockdown, it's important we build on the healthy habits and lessons that many of us have picked up during this time.
While it's been a difficult year for most people, many have also taken advantage of time which was previously spent commuting to exercise and develop healthy eating habits by cooking up wholesome meals.
As pubs and restaurants reopen, now is the time to resist the urge to slip back into a more manic lifestyle and remember to retain time for the important things: health, fitness and wellbeing.
How to boost your Vitamin D intake
As the world slowly starts to open up again, it's important for us to hold onto healthy habits. This includes having a regular exercise regime, maintaining a balanced diet and making sure we get enough Vitamin D.
SunVit-D3s 1000IU & 20,000IU Informed Sports tablets provide a great way of getting a Vitamin D boost. Both tablets contain high-grade ingredients and have been approved vegan by the Vegetarian Society, halal by the Halal Monitoring Committee, and are dairy- and gluten-free. The range includes tablets, capsules, gummies and liquid preparations, to suit all needs
sunvitd3.co.uk
Find out how the keto diet can work for you
If you've ever been curious about the low-carb keto diet, BeKeto is the best place to start. This London-based brand offers everything you need to start, including delicious sugar-free sweet treats. The keto diet offers a simple but enticing prospect: eat fat and burn fat. To get to this point, the body needs to achieve a state of ketosis, meaning that it starts using fat as a source of energy instead of carbohydrates and sugars.
When on a low-carb diet and in a state of ketosis, some people have reported losing weight and having more energy.
beketo.uk
Take charge of your fitness with an NHS-verified wellness app
There are thousands of fitness apps on the market but not all of them are verified. Results Wellness Lifestyle (RWL) has been leading the way in online wellness since 2013 as one of only a handful of UK health and fitness apps to meet NHS standards.
RWL is an ORCHA verified app for social prescription, giving users confidence in the quality of the health and fitness content provided. The app offers a broad range of cardio and weight-training workouts as well as yoga, pilates, dance, boxing and pre- and post-natal exercise plans. Designed for all levels, from beginner to advanced, users are supported with nutrition plans, sleep courses, meditation sequences, mindset programmes and more.
Kickstart your wellness journey with 50% off your first month with RWL.
Enter code '50OFF' atresultswellnesslifestyle.com. Offer valid until 1 May 2021.
resultswellnesslifestyle.com
Kit out your home gym with all the essentials
Gain control of your fitness regime and start up your very own home gym. JLL Fitness is here to support you and help identify the best products to suit your abilities. Its extensive range of fitness equipment will meet the needs of everyone, from beginners to advanced users.
As well as the likes of treadmills, bikes, rowing machines, Olympic barbells and weight plates, JLL Fitness can also supply you with the foundation of your home fitness set-up. The company stocks an array of protective flooring, weight racks and other accessories to ensure your home gym is the best it can be. Take control of your fitness goals and start your own home gym today.
Explore the range of products at JLL Fitness
jllfitness.co.uk
Add delicious homemade yogurt to your balanced lifestyle
Making yogurt at home is the best way to make sure you're enjoying top-quality fermented food. NPSelection gives you the power to control the quality of the final product, giving you the chance to enjoy it just as you like it.
With seven blends to choose from, you're certain to discover the one that works best for you. If you're not familiar with the yogurt making process, the team is there to support you along the way with products and tools. Check out their website, blog, forum and Yogurt App (for Android) for how-to articles and YouTube explainers.
Use the code NPSELECTION30%OFF atnpselection.com for 30% off your yogurt starter. Valid until 29 April 2021.
npselection.com
Try an AI exercise bike to improve your fitness
What if you could do a full cardio workout in under nine minutes? This exercise bike from CAROL uses an artificial intelligence algorithm to tailor each workout, promising the same effect as a 45-minute run with just 40 seconds of hard work.
From toning up to reducing blood pressure, researchers claim that just three sessions a week will improve your health, fitness and wellbeing.
Each session is made up of two 20-second sprints, along with eight minutes for warming up and down, so we can all squeeze a session in, no matter how busy we are.
Visit carolbike.com to find out more
carolbike.com
Try CBD in convenient oral strip form
These dairy-free oral strips offer one of the most accessible ways to try CBD. They each feature 25mg of hemp CBD, with five strips per pack, and come in delicious Fresh Mint, Berry Mint & Lavender flavours.
They can be easily enjoyed at anytime — simply place the strip on or below the tongue and let it dissolve within seconds. A certificate of analysis detailing the CBD contents comes with every batch of Elevar Leaf CBD Oral Strips to ensure transparency for consumers.
Visit Elevar Hemp to find out more
elevarhemp.com
Have your moles removed safely and quickly
Although most moles are harmless, many people opt for mole removal, whether it is to stop the mole from catching on clothing or for cosmetic reasons. Mole removal is a simple procedure that can easily and painlessly remove the mole leaving minimal scarring. The London Dermatology Clinic offers same-day mole removal in London, and they go the extra mile to put your mind at ease by offering a pathology service should you wish or need to have the mole sent to the labs.
The team of expert doctors at the clinic has performed thousands of mole removals and are specialists in scar minimisation techniques, working for London's leading hospitals and trusts such Imperial College hospitals. They carry out this service with an award-winning team of celebrity doctors, Dr Asmat Din, Dr Edmund O'Connor, Dr Haris Papanikolaou, Dr Andreea Anton, Dr Maham Khan and Dr Aadil Khan.
 Visit London Dermatology Clinic to book a consultation
londondermatologyclinic.com
Treat yourself to premium, natural CBD
CBD (cannabidiol) is a naturally occurring compound that has become increasingly popular amongst consumers seeking therapeutic benefits. Reakiro, meaning Recovery in Esperanto), is one of Europe's leading certified CBD producers. All of their full-spectrum and broad-spectrum products are formulated from expertly grown and extracted hemp, which are tested in-house and sent to independent laboratories for quality assurance. Putting the customer first, Reakiro offers full traceability and transparency over every product and process. Available in oil, gel capsule, flavoured spray, or raw hemp extract form, Reakiro's CBD products are designed to be easy and convenient to take.
Shop for premium CBD products at cbdreakiro.com
cbdreakiro.com
Build your mind and body with the help of expert guide books
Watkins is a leading publisher of personal development and mind-body-spirit books. Working in partnership with outstanding authors, they produce authoritative, innovative titles dedicated to inspiring and entertaining readers while making a positive difference in the world.
They have a number of popular titles that offer holistic advice. Reclaim Your Time Off by Fab Giovanetti is a practical toolkit for thriving in the modern working environment; Your Mind Builds Your Body by Roger Snipes offers a sustainable plan to naturally get into the best shape of your life and change your mindset about fitness for ever; The Essential Companion to Talking Therapy by Karin Blak is the definitive companion to the therapeutic experience; Feel Better, No Matter What by Michael James details a 4-week course offering new tools to deal with the challenging emotions that get in the way of enjoying life; while The Foot Fix by Yamuna Zake offers a 4-week plan of quick-and-easy exercises to get your feet back into shape.
Find out more at Watkins Publishing
watkinspublishing.com