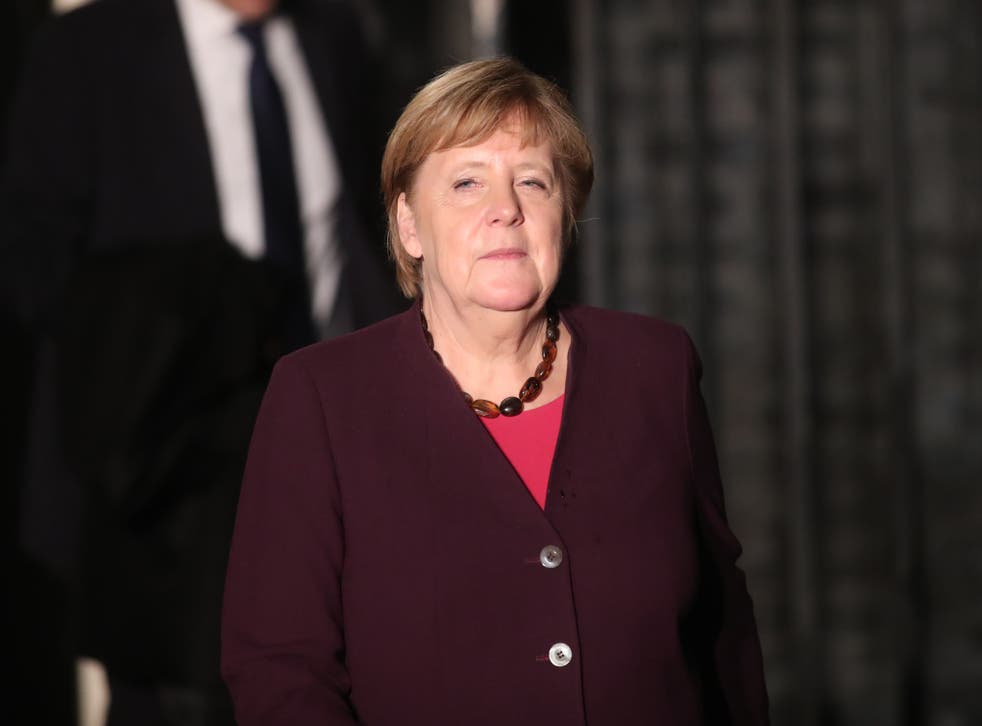 Angela Merkel tops Forbes' powerful women list for 10th consecutive year
The German chancellor has been given the top spot on the Forbes list every year for a decade
German chancellor Angela Merkel has been named the most powerful woman in the world for the 10th time in a row on Forbes' annual list.
The business magazine compiles the most influential female leaders from across the globe, in sectors including politics, business and entertainment.
President of the European Central Bank, Christine Lagarde, got the second spot on the list, she also came in second place in 2019, and in third place in 2018.
US vice president-elect Kamala Harris has claimed the third spot, knocking Nancy Pelosi out of the third place spot she claimed in 2019 (she's now in position seven).
President of the European Commission Ursula von der Leyen came in fourth place, while philanthropist Melinda Gates has come in fifth place in the 2020 list.
There are many familiar faces on the 2020 list including Britain's Queen Elizabeth II who, despite much-renewed interest following Netflix series The Crown, went down six spots from 40 in 2019 to 46 on the 2020 list.
New Zealand's prime minister Jacinda Ardern went up from position 38 to 32 in the new list, after a landslide election win this year.
TV personality and businesswoman Oprah has remained in the same spot since 2019 and is in ranked 20 on the list.
Stacey Abrams, the woman credited with helping to turn the state of Georgia blue and engaging a forgotten demographic in politics, claimed the 100th spot on the list. The founder of Fair Fight created a grassroots movement that resulted in more than 800,000 new voters in Georgia.
Reese Witherspoon also made the list, in position 92, the actress and entrepreneur set up her own productions company Pacific Standard after not getting the acting roles she wanted.
Beyonce drops from position 66 to 72 in this year's list.
Known for her strict measures during the pandemic, including an imminent lockdown over Christmas, German chancellor Angela Merkel has dominated Forbes' annual ranking of the world's most powerful women list for a decade.
In 2010, Michelle Obama managed to bump Merkel off the top spot, but previously Merkel had held first place for four years (from 2006-2009).
The list of The World's Most Powerful Women has been running since 2004.
Join our new commenting forum
Join thought-provoking conversations, follow other Independent readers and see their replies