What is the 'Baby Shark Song,' where did it come from and why do children love it?
The baby shark video has been viewed more than 1.6bn times on YouTube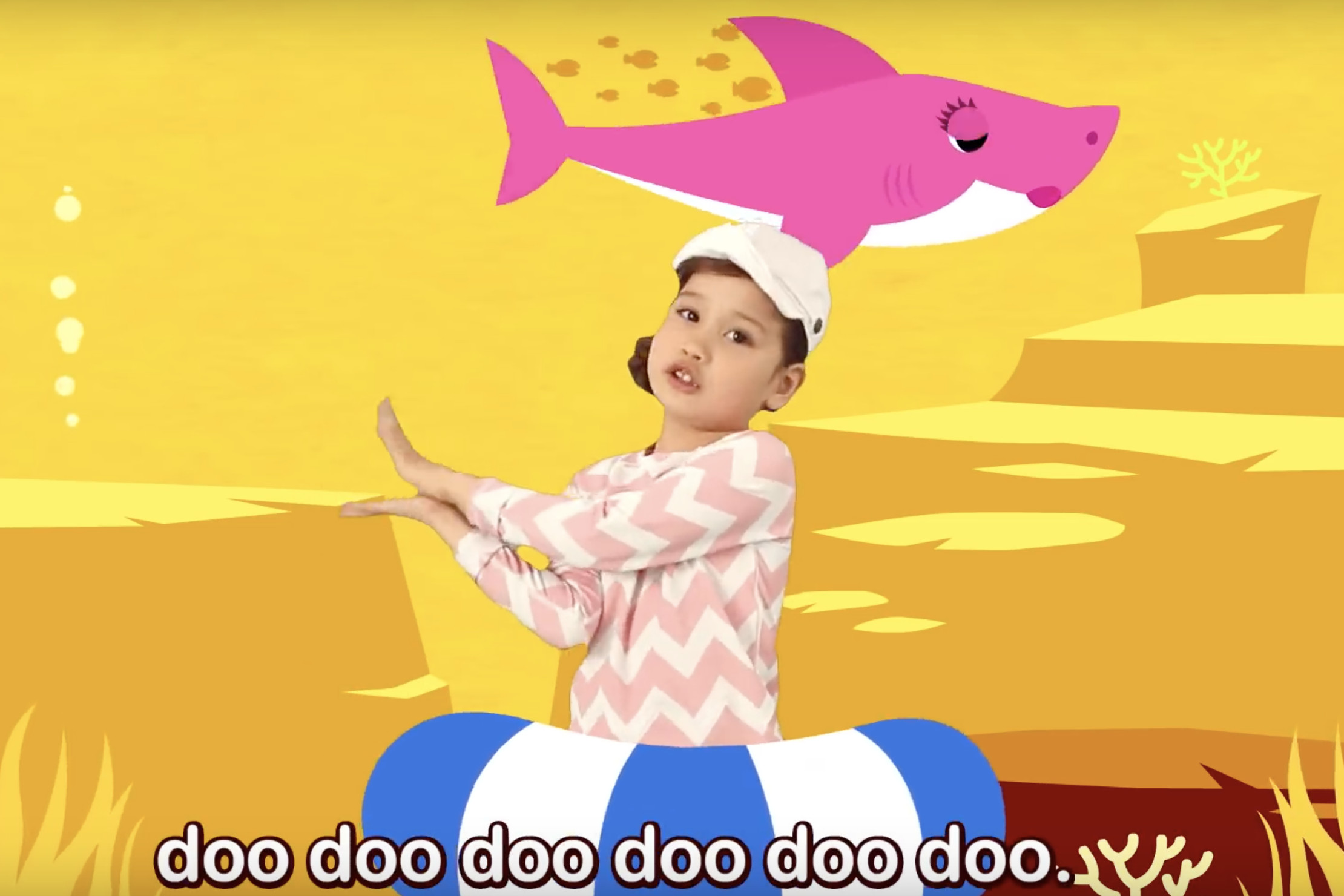 A catchy educational jingle created for children called the "Baby Shark Song" has gone viral - and it's resulted in an equally popular social media challenge.
Although the lyrics are likely to get stuck in your head, the song about a shark family has become a hit with children and adults around the world.
What is the baby shark song?
The baby shark song was created by the YouTube channel Pinkfong, a Korean-based channel for kids that creates videos of sing-along songs and dances.
The educational channel, which has more than 10 million subscribers, creates the brightly-coloured videos to help children learn and interact with the cartoon Pinkfong - a prince from the planet Staria.
The song was first released in November 2015 and went viral across south east Asia last summer; but this year it has become a global phenomenon, to the extent that it has had more than 1.6bn views on YouTube.
The baby shark song is now reportedly listed as one of the Top 40 most-viewed videos ever on YouTube.
According to the Pinkfong website, "every day is a new adventure."
What is the baby shark challenge?
The baby shark challenge began when people began filming themselves recreating the easy shark dance moves.
The viral challenge then morphed into a rendition of the "In My Feelings" challenge, which saw people dancing outside of their cars to Drake's song by the same name.
In the baby shark version, parents are dressing up as sharks and dancing to the tune as their cars continue to move.
The Highest-Earning YouTubers of 2015
Show all 10
One video of a mother who painted her face blue and donned swimming floaties received more than four million views while another features a father in a shark costume.
However, experts warn about participating in the viral baby shark dance as it is not safe to walk alongside a moving car.
"It's simply dangerous to be jumping out of your moving car to perform this dance," Jordan Foster, a cyber safety expert and child psychologist told The New Daily.
Despite the warnings, there are currently 88,000 Instagram posts tagged with the hashtag #babysharkchallenge.
Join our commenting forum
Join thought-provoking conversations, follow other Independent readers and see their replies