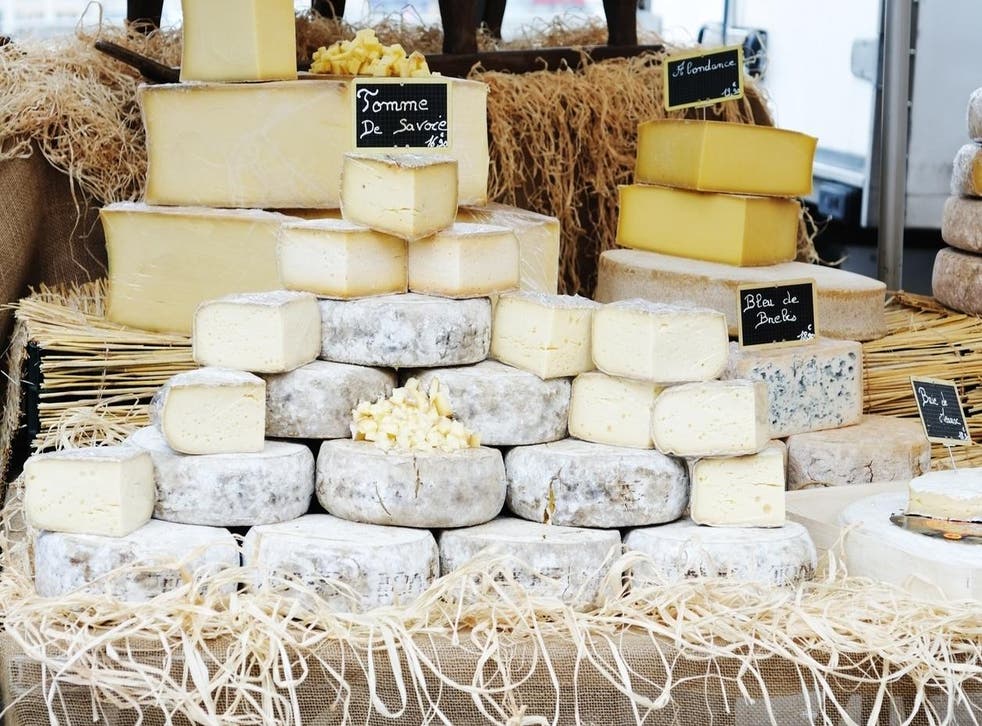 The Big Cheese Festival runs out of cheese, leaving customers furious
'Was KFC running The Big Cheese Fest too?'
Sarah Young
Monday 05 March 2018 16:32 Comments
Angry customers have bombarded a cheese festival with complaints after it failed to live up to expectations.
The Big Cheese Festival, which took place at Hove Lawns in East Sussex, promised customers "the finest fromage" from international cheesemakers, as well as a selection of craft beers, comedy, local bands and DJs.
But after forking out £22 for entry, visitors were left disappointed when they discovered there was very little cheese on offer.
Instead, many complained that they were left to stand in lengthy queues and that there were only a handful of stalls selling "overpriced food."
The organisers have since been bobmbarded with complaints on social media, and some customers branded it a "shocking experience."
"Were KFC running The Big Cheese Fest too?" one person joked on Twitter.
The grievances continued on the event's Facebook page too, where irate customers demanded refunds.
"I cannot believe anyone has the nerve to call that pile of rubbish a Cheese Festival. I had a scrap of Gouda, there wasn't even any decent drinks there to drown the sorrows!" one visitor wrote.
Another added: "Absolutely dreadful! Someone has ripped everyone off by charging £20 for walking over muddy grass. Hardly any stalls or cheese! There should be refunds!"
A Facebook group called "The Big Cheese Festival was a Load of Rubbish" has also been set up since, calling the event a "total scam."
Following the barrage of complaints, The Big Cheese Festival put out a statement on its Facebook page blaming poor weather conditions for traders being unable to get to the site.
"We would like to express our sympathy towards some of our amazing cheese and cheesy Street Food Traders who were travelling to the city from across the country, and who due to adverse weather conditions and impassable roads, were unfortunately forced to abort their journeys today," the statement read.
"Sadly due to this, a few compromises had to be made and we are disappointed that a larger variety of cheese wasn't available.
"Despite this, our cheese traders who were able to attend showed amazing dedication throughout the event, and did not fail to deliver, with food available right to the end.
"We would like to offer everyone who purchased a ticket 50 per cent discount to next year's event."
Register for free to continue reading
Registration is a free and easy way to support our truly independent journalism
By registering, you will also enjoy limited access to Premium articles, exclusive newsletters, commenting, and virtual events with our leading journalists
Already have an account? sign in
Join our new commenting forum
Join thought-provoking conversations, follow other Independent readers and see their replies