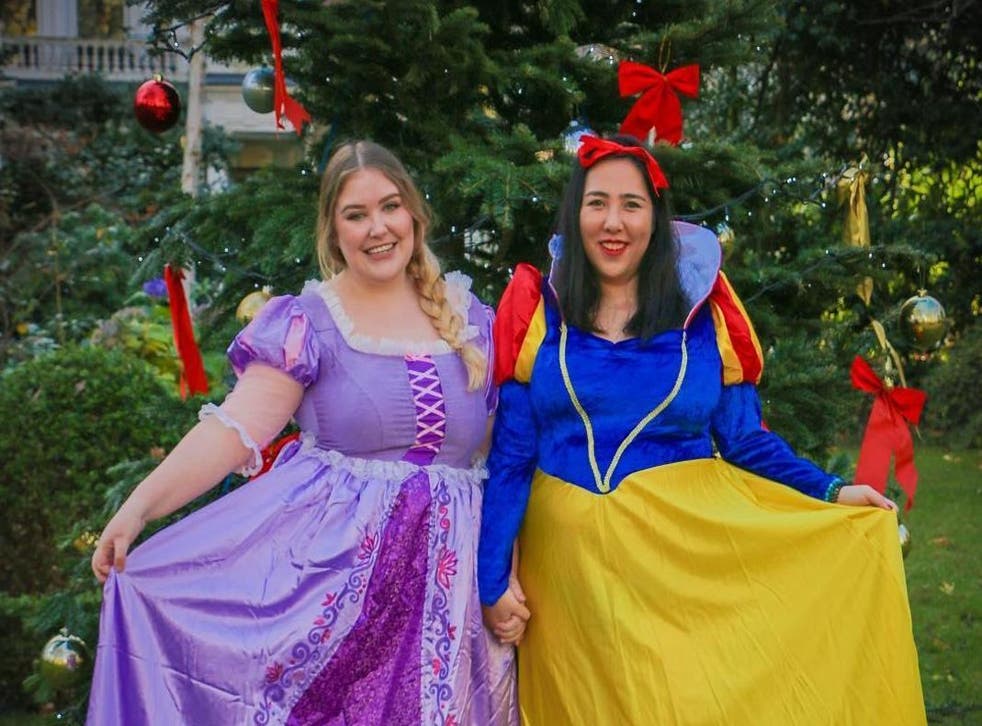 Disney told 'we need a fat princess' by body positive bloggers
Disney princesses are renowned for their whippet-thin frames and flawless complexions.
However, we seldom see characters of a more diverse aesthetic.
We are yet to be met with a plus-size princess that represents another demographic, hence why body positivity advocates Michelle Elman and Amy Woolridge have called on Disney to introduce a "fat princess".
The two women have taken to Instagram to post images of themselves dressed up as Snow White and Rapunzel, urging Disney to champion body diversity in their forthcoming films.
"It didn't escape me that all the princesses were a very small dress size and were considered absolutely beautiful," writes Woolridge.
"And that the fatter (and thus 'uglier') characters were the villains or the comic relief.
"In fairytales it seemed that the thin and beautiful got the happiest ending, and the fat and unconventional, for the most part, didn't."
Elman added that abhorring plus-size women only brings shame and stigma to a body type that is perennially underrepresented in popular culture.
"We don't need more shame and silence around fatness, we need to be seen, heard, represented and destigmatised," she wrote.
Another issue both women vocalise in their posts is that villainous characters, such as Scar in The Lion King, are often marked by facial flaws.
Meanwhile, the princess characters are always entirely unblemished.
"This is just the beginning of the life long [sic] stigma against scars," Elman wrote.
Elman explained that her head and stomach were "covered in scars" from a young age due to health complications and subsequent surgeries.
She added that these films often demonise scars in a way that made her feel her appearance was unacceptable by Disney's standards.
"Disney princesses are seen as the epitome of beauty and even as a young girl, I quickly learnt that meant I wasn't beautiful," she said.
Even finding Disney costumes in their size for the photos was a struggle, Elman revealed.
"I actually wanted to be jasmine so I could be a Scarred princess but no surprises that people still continue to assume fat women don't wear crop tops," she said.
Elman and Woolridge hope that their images will resonate with their followers and prompt a response from Disney, whom they have tagged in their posts on Instagram.
Register for free to continue reading
Registration is a free and easy way to support our truly independent journalism
By registering, you will also enjoy limited access to Premium articles, exclusive newsletters, commenting, and virtual events with our leading journalists
Already have an account? sign in
Register for free to continue reading
Registration is a free and easy way to support our truly independent journalism
By registering, you will also enjoy limited access to Premium articles, exclusive newsletters, commenting, and virtual events with our leading journalists
Already have an account? sign in
Join our new commenting forum
Join thought-provoking conversations, follow other Independent readers and see their replies