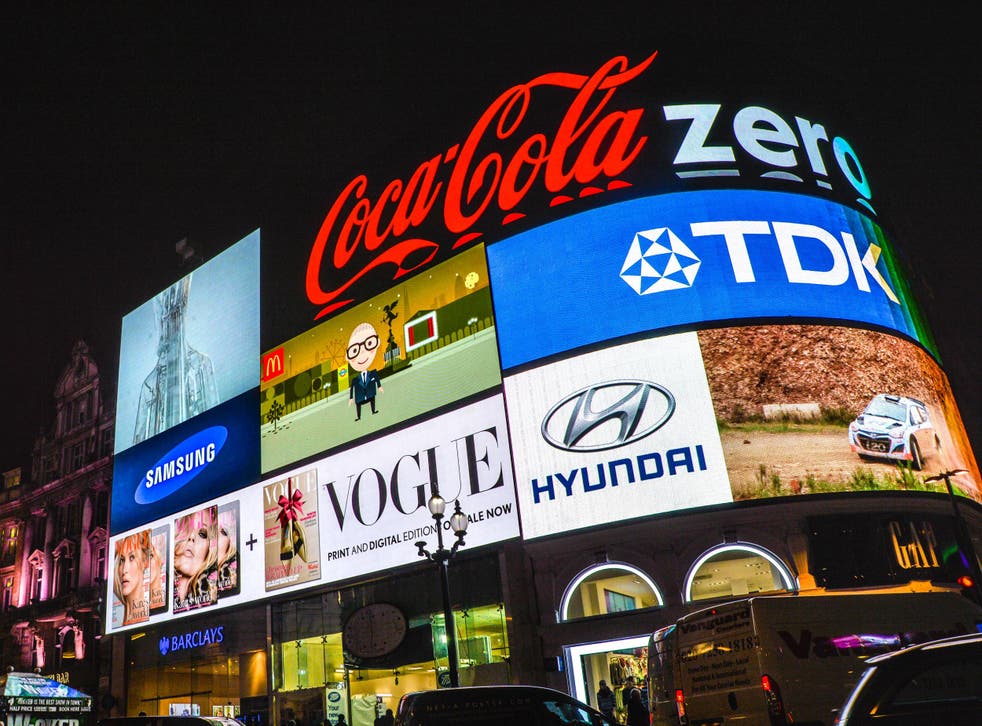 British admit being 'brand snobs' willing to pay more for big names in new survey
British people spend on average £258 more each year buying branded products over unbranded ones, according to researchers
Emma Elsworthy
Monday 29 October 2018 15:41 Comments
Millions of British people say they are "brand snobs" and are happy to pay a premium for a label, according to a new survey.
Over half of the survey's respondents said that although they like bargains, they are prepared to spend more on a well-known brand.
Apple, Coca-Cola and Cadbury's are among the brands British people are most likely to buy because of the name, as well as Adidas, Costa, Starbucks and Ray-Ban.
The poll also found that that when they visit an unfamiliar city, British people are 10 per cent more likely to buy a coffee from a chain like Starbucks or Costa than a shop they don't recognise.
A spokesperson for promotional products retailer 4imprint, which commissioned the study of 2,000 adults, said: "Our results found brand names are hugely important to many.
"Branding is the cornerstone of marketing - if you get your logo and brand identity right, it can have a huge impact on the success of your business."
Apple was revealed to have the best logo, according to the survey's respondents.
This was followed by Nike's "swoosh", and the Starbucks mermaid logo.
And more than half of those polled said they prefer it when they buy a branded item and there is a clearly visible logo to show where it came from.
The survey also found that British people are willing to pay 12 per cent more for a product from a brand they like over a non-branded version.
Half of those polled said they made a point of purchasing branded products over supermarkets' own ranges.
Some of the things British people will only buy branded - and not unlabelled - include trainers, alcohol and ketchup.
A quarter of those surveyed said they are also more likely to buy branded deodorant over a supermarket's own version.
Researchers found that on average British people spend £258 more each year buying branded products over unbranded ones.
Support free-thinking journalism and attend Independent events
Heinz, Colgate, Pepsi and Andrex were listed among the products bought primarily because of the strength of the brand name.
The poll also revealed that that when shopping, additional marketing techniques that brands use are key tactics that influence buyer behaviour.
Over 40 per cent of the respondents said that big discounts influences their purchasing decisions and 36 per cent said they are swayed by free delivery.
A spokesperson for 4imprint, which commissioned the survey, said: "The study shows that consumers clearly identify and buy particular products and services from businesses with strong brand recognition.
"Promotional merchandise is a key way to increase brand awareness and, in turn, helps to influence buyer behaviour."
Top 10 products consumers will only buy from brands:
1. Trainers
2. Coffee
3. Shampoo
4. Deodorant
5. Alcohol
6. Tea
7. Ketchup
8. Beans
9. Cereal
10. Conditioner
Top 15 most popular brands:
1. Costa
2. Cadbury's
3. Apple
4. Samsung
5. Coca-Cola
6. Heinz
7. Amazon
8. Adidas
9. Marks and Spencer
10. Kellogg's
11. Nike
12. Starbucks
13. Colgate
14. Sony
15. Pepsi
SWNS
Register for free to continue reading
Registration is a free and easy way to support our truly independent journalism
By registering, you will also enjoy limited access to Premium articles, exclusive newsletters, commenting, and virtual events with our leading journalists
Already have an account? sign in
Join our new commenting forum
Join thought-provoking conversations, follow other Independent readers and see their replies