Why Britain has some of the lowest breastfeeding rates in the world
Reduced breastfeeding support, cuts in public health funding, negative attitude towards breastfeeding in public and a lack of knowledge of the health benefits of breast milk all contribute to the situation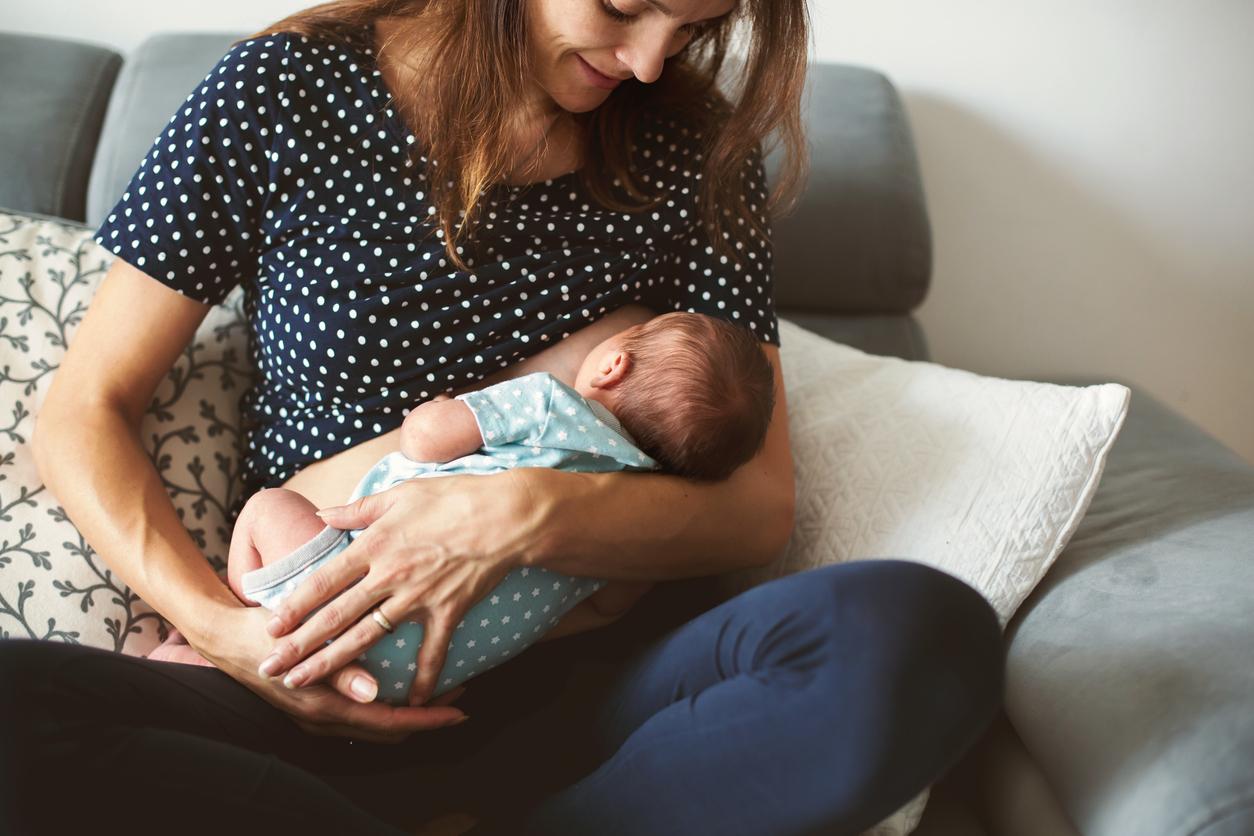 Earlier this year, a report revealed that the UK has one of the lowest rates of breastfeeding in the world, with just 34 per cent of babies receiving breast milk at six months of age, compared to 62 per cent in Sweden.
And a new documentary by Channel 4's Dispatches has now looked into exactly why this is the case.
Reduced breastfeeding support, cuts in public health funding, negative attitude towards breastfeeding in public and a lack of knowledge of the health benefits of breast milk all contribute to Britain having some of the worst breastfeeding rates in the world.
In Dispatches: Breastfeeding Uncovered, which will be broadcast at 8pm on Monday 30 July on Channel 4, presenter Kate Quilton, who gave birth to her first baby in May, reveals some surprising findings.
"80 per cent of mums want to breastfeed and that's how they go into wanting to feed their baby," Quilton tells The Independent. "And then for whatever reason, those rates just hit the floor in five or six months - only one per cent of babies [in the UK] are breastfed exclusively at that age.
"Our rates are the lowest in the western world and also the lowest in the planet for babies aged one - I appreciate one year old can be considered quite old for breastfeeding but to be the lowest in the world is quite shocking."
In making the documentary, Quilton aimed to get to the bottom of just why UK breastfeeding rates are so low.
"Firstly, there's a grave lack of support for breastfeeding in this country," she says.
"There were government cuts in 2015 which meant that a lot of breastfeeding support services were cut across the country - now one mum that I spoke to who is based near Blackpool had to travel two and a half hours to her closest breastfeeding support group, and when her baby was five days old, that's just impossible."
Quilton also believes there's a cultural issue at play stopping women who want to breastfeed from doing so in public.
"That's because they don't feel confident, they don't feel like they can go out and breastfeed in public despite the fact that it is law that women have the right to breastfeed anywhere in this country," Quilton says. "Culturally it still feels like we're a fair few decades behind and people do struggle with it."
The documentary highlights the fact that showing women's breasts in lingerie adverts is deemed acceptable in society, but in the eyes of many, a woman breastfeeding is not.
And Quilton has felt the effect of the stigma when breastfeeding in public herself.
"I think my little boy was about five weeks old and I had to get the Tube somewhere," Quilton explains. She deliberately fed her son before she started her journey, but once in the carriage he started crying and really wanted to be fed very quickly again.
"I was just thinking 'oh my god, what do I do? I've never seen a woman breastfeed on the Tube. Is it OK?' And of course it's OK - you know you've got the right to, it's the law, I can do this, I'm allowed to on public transport.
"But initially I felt so uncomfortable I decided to hop off at the next stop and breastfeed on the platform because I thought that would be much more comfortable - which is ridiculous. But there was nowhere to sit - I was standing up on the platform and it was a pretty awful experience."
Quilton says no one said anything to her but "you get these very very sweet smiles, compassionate smiles from other women who've been through it too, but by the same token you get the raised eyebrows and the strange looks."
On another occasion, Quilton was breastfeeding in a park and two women walking past felt the need to tell her they didn't think she should be breastfeeding in public.
Victorian women photographed breastfeeding their babies
Show all 22
According to research by Swansea University and revealed by Dispatches, 40 per cent of women who stop breastfeeding by six weeks cite being judged, discouraged and shamed in public as a main reason.
In some places, breastfeeding pods and private rooms in public places are seen as a way to improve the situation, but Quilton believes a better solution is to normalise breastfeeding openly. "We don't see it enough," she says, highlighting that she couldn't namecheck a film or TV programme that features a woman breastfeeding in public.
"Breastfeeding rooms are appropriate for some people and especially some cultures, and that's necessary for some women," she says. "But for me, ideally in this country [breastfeeding in public] would be normalised."
"In order to get there, we need to invest more in breastfeeding support. At the moment, no one has breastfeeding as part of their remit in government but someone needs to be made responsible for it, put it on the agenda and then improve the support that women have got."
In the Chamber and Committee Rooms of the House of Commons, women are still not allowed to breastfeed their babies.
Sue Ashmore, Programme Director at Unicef UK's Baby Friendly Initiative, commented: "Most women really want to breastfeed. Our initiation rates are around 80 per cent but then drop off rates are really quite high and we are down to around half of babies being breastfed by the time they are six weeks.
"I think it has a lot of implications for long-term health. You get increased rates of cancer and increased obesity when babies are not breast fed, so it is a major public health crisis."
Indeed, the report from earlier this year suggested a link between the UK's low breastfeeding rate and high childhood obesity rate.
"This isn't about making mums breastfeed who don't want to breastfeed, it's about helping the mums that want to for longer," Quilton says.
"Really I just think all too often women are pitted against each other. It's time that breastfeeding in public became a normal thing and for women to come together on the issue."
Join our commenting forum
Join thought-provoking conversations, follow other Independent readers and see their replies