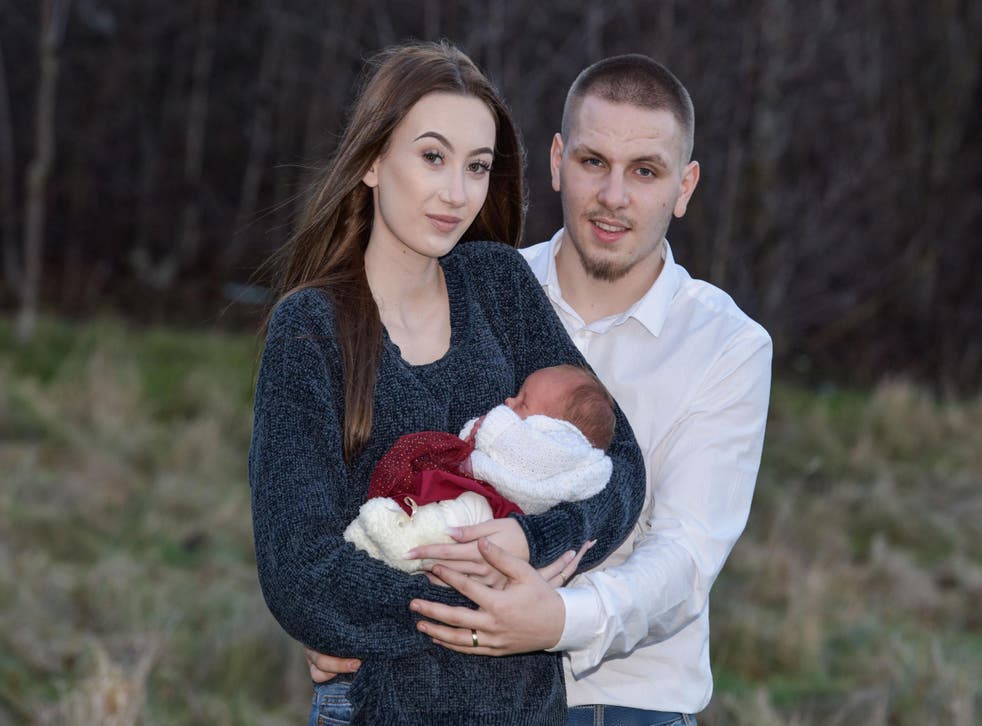 Bride gives birth on her wedding day
A bride has received the best wedding gift - after going into labour during the reception.
Dannie Mountford, 19, from Rowley Regis in the West Midlands, was 36 weeks pregnant when she married her new husband Carl, 18, on December 18.
Although the couple was close to their due date, they were sure their baby girl would wait until after they tied the knot.
Wait she did - but only until after the bride and groom had finished the ceremony.
While dancing with her new groom, Dannie's water broke - forcing the couple to cut their wedding celebrations early.
Dannie said, "As I was dancing I felt something coming trickling down my leg, and when it didn't stop I ran over to my mum who helped me to the toilet."
Although their guests continued to celebrate the couple's joyous union without them, Dannie and her husband sped to the labour ward, where Dannie arrived still dressed in her wedding gown.
And six hours later the new bride gained another new title - she officially became a mum after giving birth to baby Jasmine early the next morning.
While the newlyweds did have to miss the rest of their DJs set and their wedding cake, the couple is overjoyed by the arrival of their new baby daughter.
Of the unforgettable wedding gift, Dannie said, "One second I was dancing with my new husband, the next I was giving birth to my little girl."
"It was such a big surprise, but it's made our wedding day even more memorable and will always be extra special," the new mum said.
Hopefully, the new parents were saved some cake.
Join our new commenting forum
Join thought-provoking conversations, follow other Independent readers and see their replies