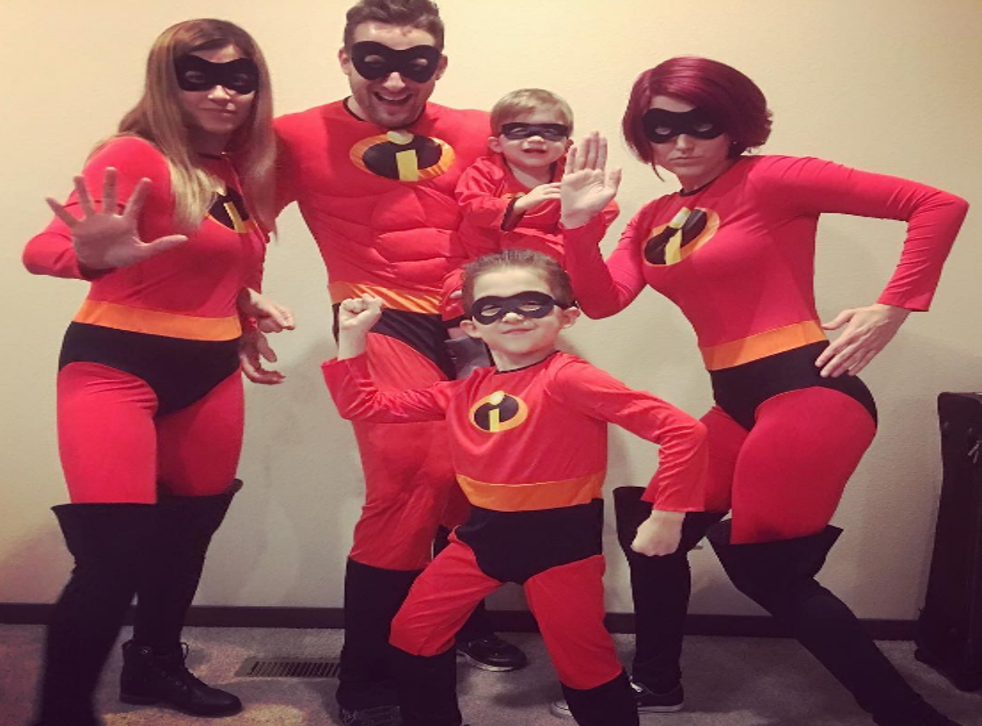 Britain's 'luckiest man' with two girlfriends set to become dad by both women
The threesome will raise their children together as a 'throuple'
Sarah Young
Thursday 18 May 2017 15:19 Comments
A British man who lives with his two girlfriends has revealed that he is about to become a dad for the second time as the parents decide to raise their children as a 'throuple.'
Two years ago, 36-year-old Adam Lyons from East London was dubbed 'the luckiest man alive' because of his unusual living arrangement with partners Brooke Shedd and Jane Shalakhova, the Daily Mail reports.
But for them, it's just part of normal daily life.
Living together in Austin, Texas, the threesome already have son Dante, two, who is the biological child of Adam and Brooke, but now Jane has announced that she is pregnant with a half-sibling.
While this might sound extreme, they each insist that raising children as a 'throuple' is the future of parenting.
"For us, three people works because it enables us to manage daily life so much better," Adam says.
"So many of our friends are in 'normal' two-person couple relationships with kids, jobs and all the other typical responsibilities and I see them struggling to juggle their lives. It's difficult with two people.
"But with three parents, we always have the ability for one person to look after the kids."
When they first came out about their relationship, the parents faced a lot of criticism but after five years together, they've successfully refuted anyone that said they wouldn't last.
"We've been going for five years now. What we have is not a fling or a phase, we're a real family with healthy, happy kids," Adam added.
The trio – who share a super-kingsize bed – believe that the new addition to their family will only serve to make it more complete.
Pregnant mother Jane, 27, says she never really considered having children before. But, after raising Dante with Adam and Brooke, she realised that they could do it together.
"With three parents around, it's so doable. We can still have a social life, make time for one another and share the parenting tasks so you don't end up like the typical sleep-deprived mum!
"With two partners, there's so much help and I'll never have to leave my kids with someone I don't trust."
Register for free to continue reading
Registration is a free and easy way to support our truly independent journalism
By registering, you will also enjoy limited access to Premium articles, exclusive newsletters, commenting, and virtual events with our leading journalists
Already have an account? sign in
Join our new commenting forum
Join thought-provoking conversations, follow other Independent readers and see their replies