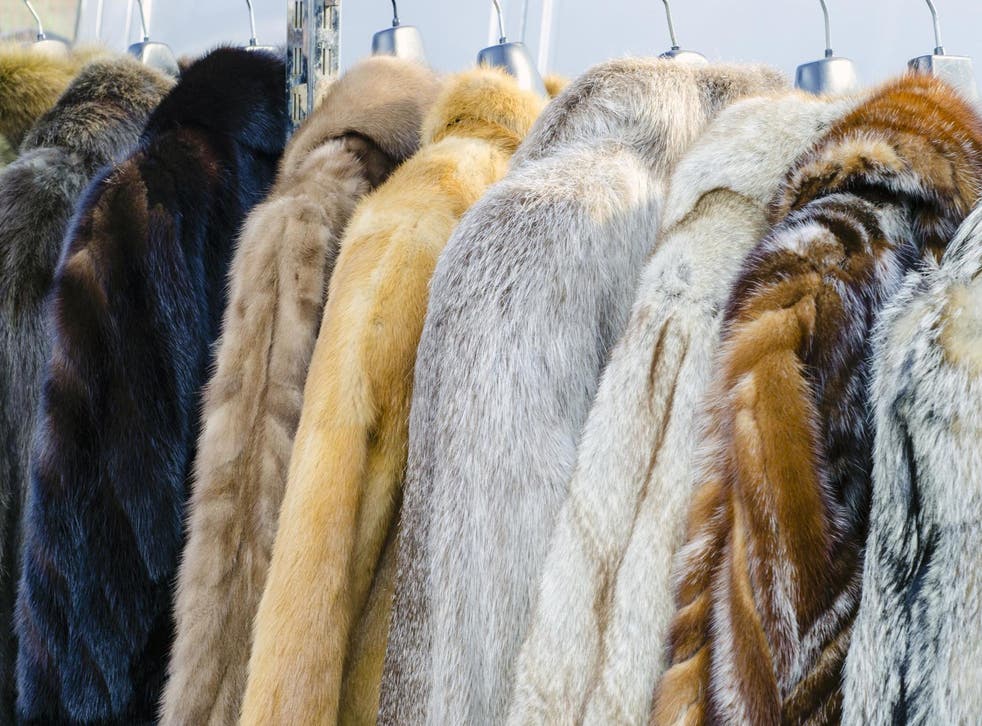 British Vogue advert for fur trade causes confusion over magazine's stance under new editor
The full-page advert appears in the February issue
The relationship between fur and fashion has always been a tempestuous one.
With several major labels now boycotting the use of fur in their designs entirely, British Vogue's decision to take advertising from the International Fur Federation (IFF) may come as a surprise.
A full-page ad for Wearefur.com appears in the February issue of the magazine in a prominent position alongside the title's masthead.
Gucci and Michael Kors are just two of the high-profile brands to stop using fur in their products.
Speaking at the London College of Fashion, Gucci CEO Marco Bizzarri revealed that the label would be going fur-free in 2018.
"Technology is now available that means you don't need to use fur. The alternatives are luxurious. There is just no need," he told Vogue at the time.
Meanwhile, one of the most recent blogs on the IFF's website condemns this decision in a post entitled: "Does Gucci really want to choke the world with plastic fur?"
The ad features three models, each posing in opulent fur items of clothing.
According to the site, animal welfare is a "top priority" for the IFF, who claim that the fur sector respects the legal and ethical rights of animals.
"Anti-fur groups do not want to hear this message," they write.
"Many anti-fur campaigns and campaigners are not about improving welfare but simply the abolition of the fur trade on ideological grounds.
"Most anti-fur myths that are regularly circulated are easily debunked."
However, according to PETA, there are a myriad of ways in which fur production goes against animal rights.
For example, they claim that animals are often electrocuted by fur manufacturers to limit damage to their fur. The only US state in which this process is currently illegal is New York.
Meanwhile, in China more than two million cats and thousands of dogs are hanged or skinned alive for their fur.
Plus, they state that one third of all fur sold in the US comes from animals who have been killed in steel-jaw traps which slowly suffocate the animal.
It was widely known that fur products were not to be promoted in editorial content under Alexandra Shulman's reign; speaking to The Guardian in 2009, Shulman revealed that British Vogue "broadly speaking" doesn't feature fur.
While the advert might have led some to believe that Vogue's policy has changed since new editor Edward Enninful joined, a spokesperson for the magazine confirmed this is not the case.
"Vogue's policy has not changed," they said.
"From an advertising perspective, it has always been the commercial policy to accept fur advertisements as long as they strictly respect British and European Union legislation. Vogue may make reference to fur editorially as a trend if it is being featured on the catwalk."
Join our new commenting forum
Join thought-provoking conversations, follow other Independent readers and see their replies