The Independent's journalism is supported by our readers. When you purchase through links on our site, we may earn commission.
Britney Murphy death: TikTok influencer and mum killed in car crash on way to Juneteenth event
Influencer had more then 460,000 followers on TikTok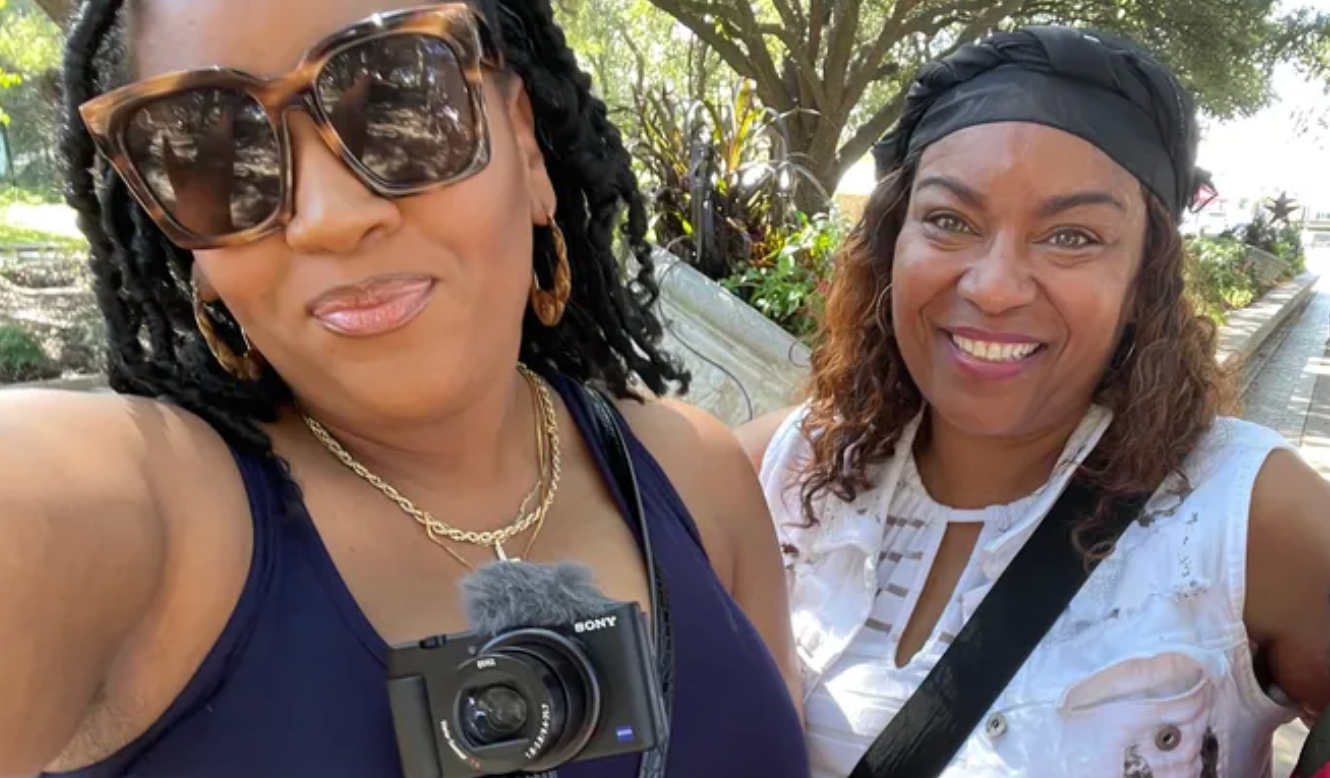 TikTok influencer Britney Murphy and her mother, Sherie Smith, were killed in a car crash in Houston, Texas, on Monday, 19 June.
Tiffany Smith Cofield, the sister of 35-year-old Murphy and the daughter of Smith, spoke about the crash during an interview with ABC 13's KTRK, where she revealed the pair were on their way to Emancipation Park for a Juneteenth event, after just leaving Cofield's house, when the accident occurred.
Cofield said she first saw the crash while on her way home. "It looked like her car and everybody, when I was walking up, said a mom and daughter died and I knew they had left and knew the only mom and daughter would be my mom and sister," she said.
According to the city's police, a truck hit Murphy and Smith's car. As an investigation into the crash is still underway, no one has been cited or charged.
Cofield also tearfully opened up about her close relationship with her two family members, telling the outlet: "There will never be a time when I won't miss my mother and my sister. They were my best friends. They were everything."
Murphy, who went by the handle @ThatGirlBritneyJoy, had more than 461,000 followers on TikTok. The influencer, who was also known by the name Britney Joy, frequently posted videos of her shopping hauls and her daily routines.
On 20 June, Cofield launched a GoFundMe Page to help pay for the burial and memorial of her mother and sister. As of 21 June, the GoFundMe Page has raised $74,961 of its $100,000 goal.
In the GoFundMe's description, Cofield praised Murphy's social media platform.
"My mom and sister were tragically taken away from us way too soon in an accident involving a reckless driver in Houston," Cofield wrote. "This was just as my sister, beloved TikToker Britney Joy, began rising up in fame for her 9-5 videos that hit the internet by storm. Everyone related to her stories and those of her characters."
She added: "This happened so suddenly and was truly something I could have never imagine. Losing my best friends."
Speaking to KTRK, Cofield also acknowledged how "proud" she was of her sister, before sharing her hope that people remember everything her mother and sister achieved.
"That's what I want people to remember," she said. "Not the way they died, but the way they lived and the life they loved and who they inspired."
Cofield also shared a tribute to Murphy and Smith on Instagram. Along with a selfie of the two women, she reflected on the close relationship she had with them. "I'm so proud of you. Everything you accomplished. You are THAT GIRL BRITNEY JOY," she wrote about her little sister. "No one will ever come close. No one. You left here a star. SUPERSTAR. I always knew you would be. I knew that was your destiny."
She went on to applaud her "beautiful" mother for the ways in which she supported and protected her two children.
"The lady who gave birth to me and showed me love and joy," she added. "You created two goofy a** girls that you loved to be around. You loved us, you raised us, and you protected us the best you could. You did that momma! You did that! I love you. I love you forever and ever."
The Independent has contacted Cofield for comment.
Join our commenting forum
Join thought-provoking conversations, follow other Independent readers and see their replies